Do you associate letters of the alphabet with a specific color? Or perhaps you have a sense that lets you "taste" colors.
People with the condition known as synesthesia, which affects a small percentage of the population, have senses that are blended, or that come together.
"At its simplest level, synesthesia means that when a certain sense or part of a sense is activated, another unrelated sense or part of a sense is activated concurrently," Dr. Veronica Gross's website on the synesthesia project that took place at Boston University explained. "For example, when someone hears a sound, he or she immediately sees a color or shape in his or her 'mind's eye.'"
That's synesthesia.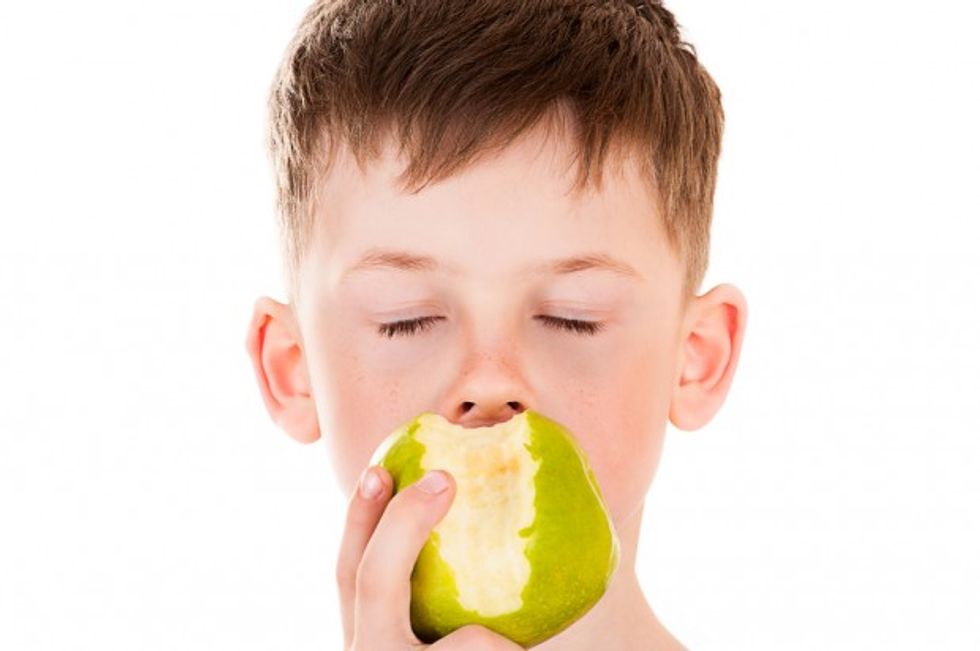 A synesthete might associate the color green with the taste of a pear. (Photo credit: Shutterstock)
Now there's a test for you to see if you're officially a synesthete, if you don't already know.
Here are a few sample questions from the Synesthesia Battery website:
Do numbers or letters cause you to have a color experience? Example: Does the letter J "mean" yellow to you? Or does "5" make you perceive purple?

Do weekdays and months have specific colors? Example: Does July always mean Navy Blue to you? Is Wednesday always orange?

Do you imagine or visualize weekdays, months and/or years as having a particular location in space around you? Example: Is September always located two feet in front of you to the left?
Baylor College of Medicine and other institutions published a study earlier this month that found colored-letter synesthetes (about 3 percent of the population has this) might have some sort of relationship with the Fisher Price alphabet refrigerator magnet set.
Dr. David Eagleman, who developed the Synesthesia Battery test, collected data from more than 6,500 synesthetes and found 6 percent of them had color-letter matches that were the same as the kid's alphabet set. What's more, synesthetes born before 1967 didn't have any matches with the 1971 Fisher Price set, but 15 percent of those born between 1975 and 1980 were "magnet synesthetes," the news release stated.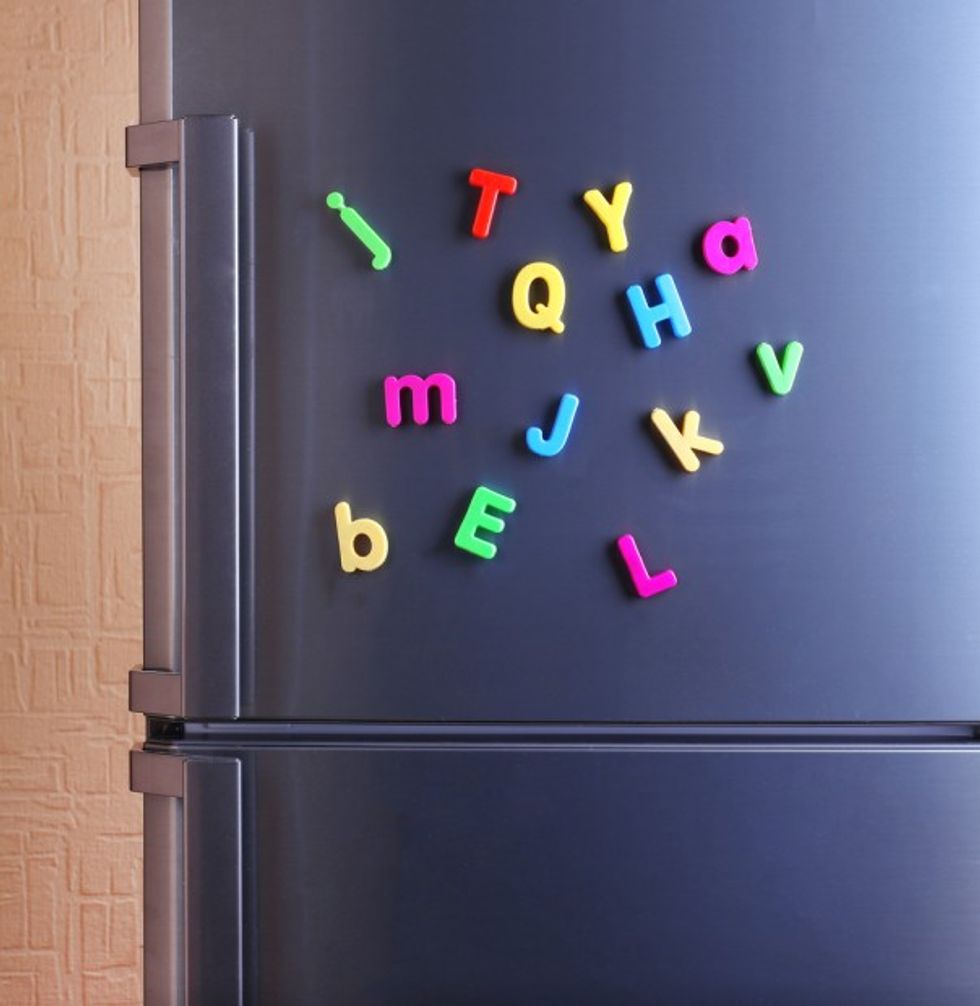 The original Fisher Price alphabet set appears to have influenced how some synesthetes associated colors with letters. (Photo credit: Shutterstock)
"It was entirely unexpected that we would find so many synesthetes with letter-color pairs that are traceable to the same external source," Eagleman said in a statement. "Fifteen percent during the peak production of the toy — that's more than anyone could have guessed."
Though Eagleman admitted a 15 percent association is still on the low end, the finding still challenges previously held theories that synesthesia occurs due to "over-wiring between brain areas." This study, which was published in the journal PLOS One, showed that some of the condition might be environmental.
"When combined with genetics and brain imaging, these findings open a powerful inroad into understanding the brain mechanisms of learning, memory and perception," Eagleman said.
Overall, Gross' website stated that it is unknown how many people are synesthetes, but estimates put it between one in every 5,000 people to one in every 100,000 people.
(H/T: Daily Mail)