The State Department said Wednesday that it remains committed to finding a two-state solution to the Israeli-Palestinian dispute, even though Israel has decided to re-elect Prime Minister Benjamin Netanyahu, who said at the end of his election campaign that he no longer favors creating a Palestinian state as a way to bring peace to the Middle East.
State Department spokeswoman Jen Psaki acknowledged that Netanyahu's new position is a hurdle to the administration's preferred way of getting a peace deal, but said the Obama administration still believes a two-state solution is the best way forward. As a result of this split, Psaki could only say that the administration would have to start "evaluating" how to move its idea forward without Israel's support, a seemingly impossible task.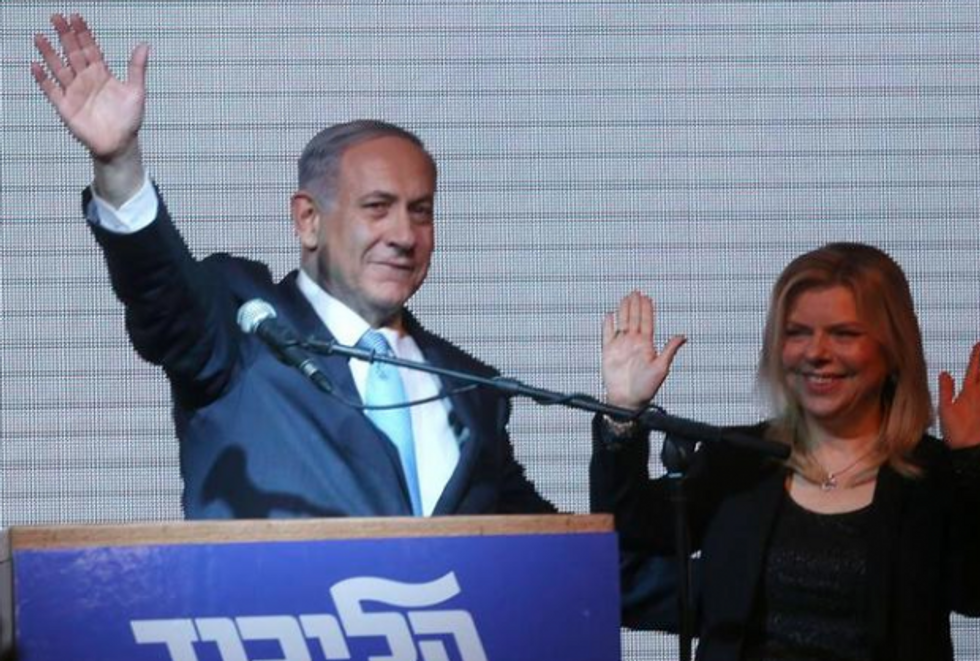 Israeli Prime Minister Benjamin Netanyahu recently rejected the idea of creating a Palestinian state, but the U.S. State Department says it hasn't given this idea yet. Image: MENAHEM KAHANA/AFP/Getty Images
"Given the prime minister's comments, we're in a position going forward where we will be evaluating our approach with regard to how best to achieve a two-state solution," she said.
"Our position remains that we continue to believe that the preferred path to resolve this conflict is for the parties to reach an agreement on final status issues directly," she added. "Certainly, while that's been our position, obviously the prime minister's position has changed."
Psaki was pressed repeatedly on how any progress at all could be made on creating a Palestinian state without Israel's help. But she said only that the U.S. would "continue to discuss" the matter.
"We'll remain in touch with key stakeholders to find a way forward. We're not quite there yet," she said.
That prompted AP reporter Matthew Lee to shoot back, "No kidding you're not there yet. You're further away from it now than you have been probably ever before."
Many say the Obama administration sought to undermine Netanyahu and help his opponents, and his Tuesday victory will likely mean the two leaders who clearly don't get along very well will be stuck with each other for a few more years.
Still, Psaki said Netanyahu's re-election won't change the U.S. practice of intelligence and military cooperation between the two countries. She did, however, decline to say definitively whether anything would change regarding the traditional U.S. role of defending Israel from anti-Israel resolutions at the United Nations.
"We're not going to pre-judge any decision about what the United States may do at the U.N."