Ever walk through the aisles of your local bookstore, catch a glimpse of a title and think, "How the heck did that get published?"
You could be the victim of a prank — and not one the publishing industry knows about.
On Tuesday, Reddit user obviousplant shared an ingeniously creative bookstore prank: Write up fake dust jackets, complete with photos, synopses and laudatory quotes, for books that are too ridiculous to exist, then slap them on thrift-store tomes and hide them around a local bookstore.
Obviousplant's handiwork blended in perfectly with the surrounding volumes in a West Hollywood, California, bookshop, where browsers could spy such curious titles as "So Your Son Is a Centaur," "Learn to Dress Yourself" and "The Beginner's Guide to Human Sacrifice."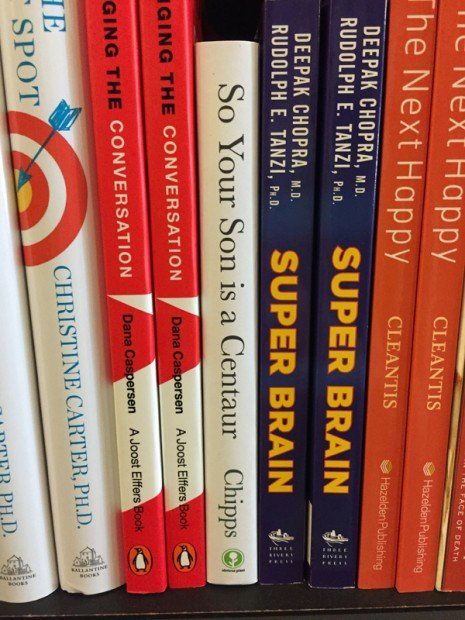 Image via imgur
On Reddit, many commenters said they'd actually buy the ridiculous books if they were real.
"Jokes on you," wrote one commenter. "You have people interested in these books that want to buy them."
Others said they'd like to have the fake dust jackets to put over their real books, so obviousplant obliged and uploaded the files for them.
Obviousplant challenged commenters to find the fake books before the bookstore employees did, but at least one commenter doubted they'd get taken down, writing, "If I found these as an employee, I would chuckle and leave them there."
See all three fake book covers — and read the absurd dust jacket blurbs — in the photo gallery below:
—
Follow Zach Noble (@thezachnoble) on Twitter