President Barack Obama informed Prince Charles that Americans like the British royal family more than their own elected representatives.
"I think it's fair to say that the American people are quite fond of the royal family," Obama told Charles at the White House Thursday, in a conversation picked up by Associated Press radio.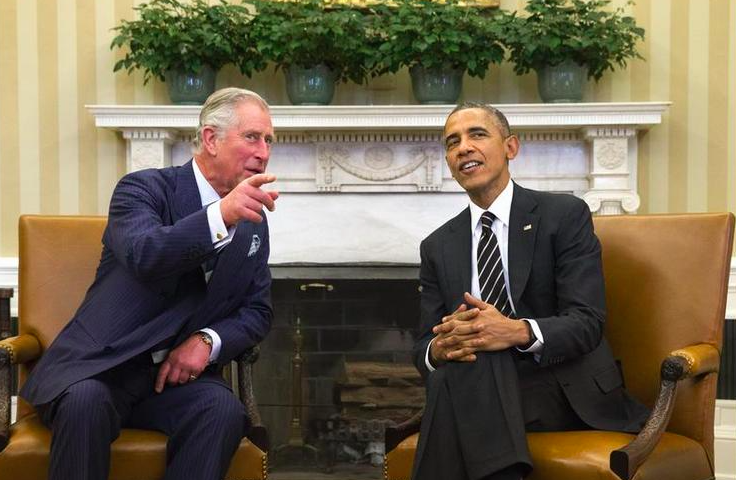 President Barack Obama meets with Britain's Prince Charles, Thursday, March 19, 2015, in the Oval Office of the White House in Washington. (AP Photo/Jacquelyn Martin)
The prince responded, "That's awfully nice to know."
Obama added, "They like them much better than they like their own politicians."
Though Congress' approval rating is less than 40 percent in many polls and Obama's approval rating is below 50 percent, the Prince of Wales didn't seem eager to discuss their lack of popularity, and changed the subject.
"I don't believe that," he said. "I tell you what was nice was going back to Mount Vernon yesterday."
Obama and Charles last met in the Oval Office in May 2011.
Charles and his wife Camilla, the Duchess of Cornwall, arrived in Washington Tuesday and will wrap up their U.S. trip in Kentucky on Friday. In addition to visiting the home of George Washington, the royal couple also visited the Lincoln Memorial, the Martin Luther King Memorial and the National Archives.