A bronze mask depicting the god Pan, an ancient Greek god that was half man, half goat, surprised archaeologists both in its size and its location.
The mask was found in Hippos-Sussita National Park on the east shore of the Sea of Galilee in Israel at an excavation run through the University of Haifa.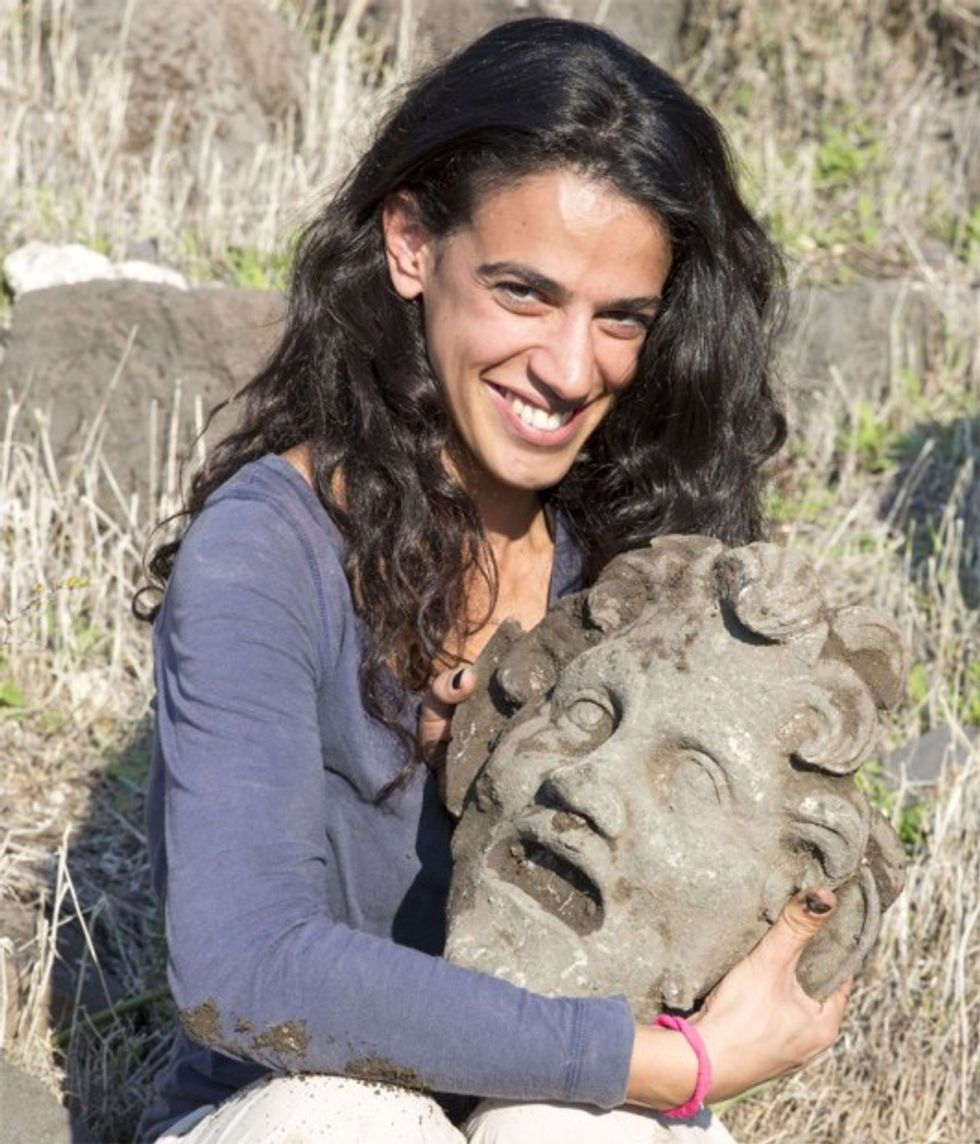 Photo credit: University of Haifa
"Most of the known bronze masks from the Hellenistic and Roman periods are miniature," the dig's director Dr. Michael Eisenberg said in a statement.
"Most of the masks are usually similar in size to theater masks, are made of stone or terracotta and are of ritual, apotropaic, decorative or symbolic significance," he added. "I contacted the curators of some of the world's greatest museums, and even they said that they were not familiar with the type of bronze mask that we found at Hippos. Hippos-Sussita cannot compete in wealth with the ancient cultural centers of the Roman Empire and as such, a finding of this kind here, of all places, is amazing."
The mask was initially discovered with a metal detector and appeared as a clump of mud. After it was cleaned, the researchers made out what it was.
"After a few minutes we pulled out a big brown lump and realized it was a mask. We cleaned it, and started to make out the details: The first hints that helped us recognise it were the small horns on top of its head, slightly hidden by a forelock," Eisenberg said.
A news release about the discovery described Pan as the god of shepherds, music and pleasure. The archaeologists were puzzled at finding the mask outside of city limits near a basalt structure, but then noted that this god was not worshiped in temples but in nature.
Going forward, the archaeologists plan to further study that basalt structure where the mask was found, hoping to learn more about what it was used for.
"Perhaps in a later period, during the Pax Romana, when the city fortifications were not required, the building turned into a place of worship to the god of shepherds, and maybe what we have here is a magnificent fountain-head or burial offerings of a nearby mausoleum," Eisenberg said.
(H/T: Times of Israel)