Karen Moran was with her children on Tuesday when she was handcuffed and arrested by police in Omaha, Nebraska. But the arrest turned out to be an "error" made by Douglas County Court.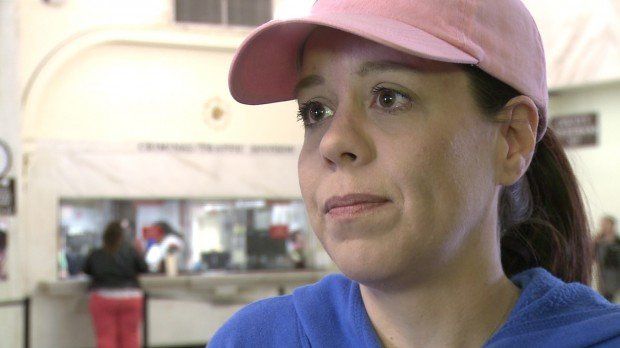 Karen Moran (Screengrab via WOWT-TV)
Back in December, the mother was charged with two misdemeanor charges of refusal to leave and "disturbing the peace" after she refused to leave an unspecified establishment, WOWT-TV reports. A judge eventually dismissed one charge and she paid a $99 fine after pleading guilty to the second charge.
Though it's unclear exactly how the mistake was made, an official at the clerk's office wrongly refiled Moran's arrest warrant after she paid the fine, making her a wanted woman. On St. Patrick's Day, police arrested her.
"It's a huge deal. It's huge to be arrested in front of your kids for something that should not have happened," Moran said.
The mother returned to the courthouse on Thursday demanding answers and seeking an apology. She eventually left with a letter apologizing for the clerical error and the bond money she had to initially put up to get out of jail.
Moran also told WOWT-TV she is willing to accept the county's apology as long as the wrongful arrest is expunged from her record.
---