"An ER doctor steps outside after losing a 19-year-old patient."
That was the caption attached to a photograph posted on Internet-community website Reddit Thursday.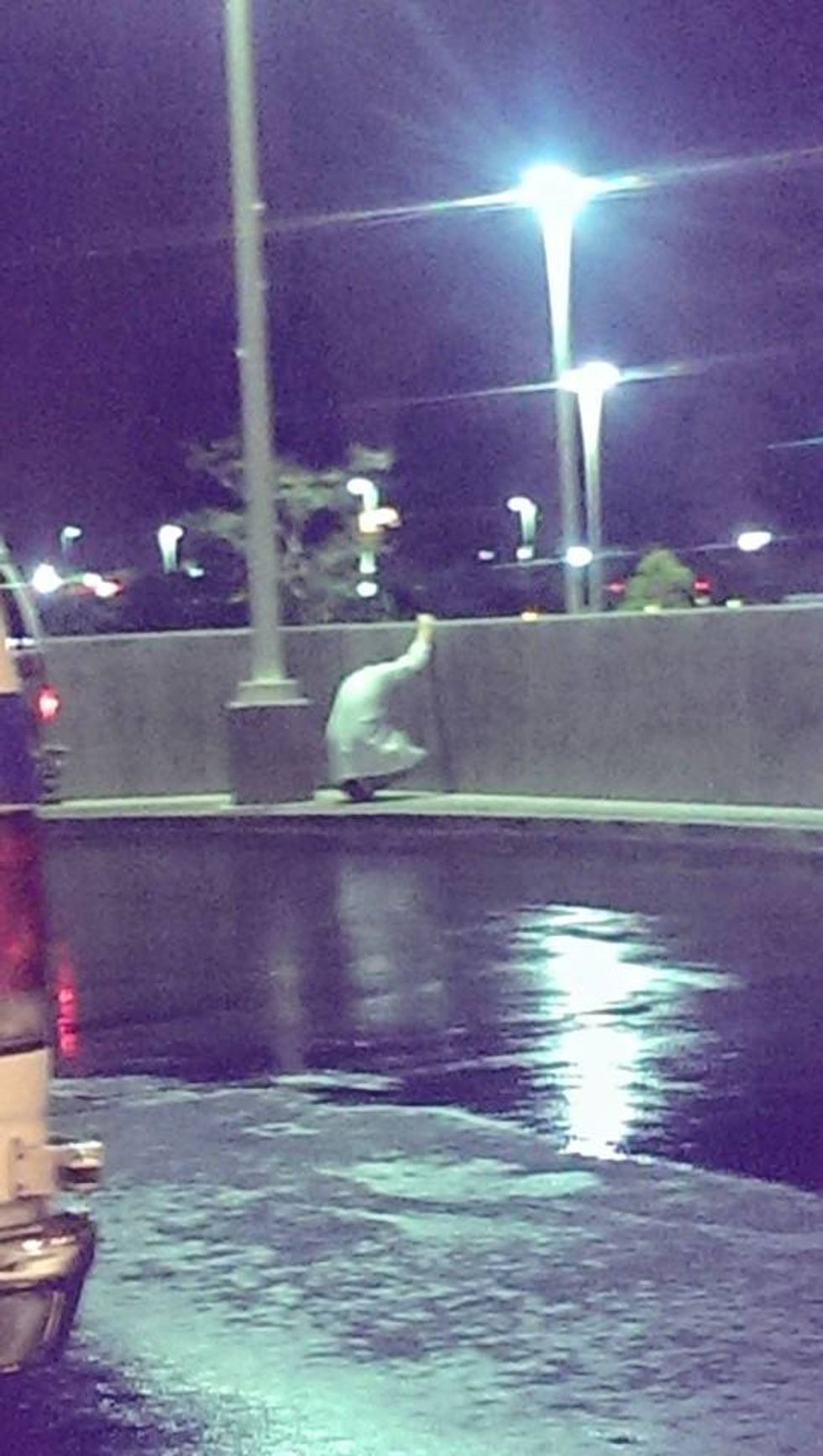 Image source: NickMoore911 / Reddit
The poster, identified only as NickMoore911, said that he is an EMT for a private ambulance company. Moore wrote that the photo was snapped by a coworker.
"The man pictured was unable to save one of his patients," Moore wrote. "Though this is a common occurrence in our field of work, the patients we lose are typically old, sick, or some combination of the two. The patient that died was 19 years old, and for him, it was one of those calls we get sometimes that just hits you."
"Within a few minutes, the doctor stepped back inside, holding his head high again," he added.
Moore said that he received permission to share the photo, which quickly went viral. However, he said he was not sure about other details.
"I have no idea what hospital this was taken at, who the doctor is, or what happened to the patient, and you can't tell from the picture," Moore wrote on Reddit. "If anyone could, I would not have posted it; I thought it was simply a powerful picture worth sharing."
(H/T: KCPQ-TV)
—
Follow Oliver Darcy (@oliverdarcy) on Twitter