ADEN, Yemen (AP) — Yemeni military and security officials say a group of U.S. military forces, including Special Forces commandos, have evacuated an air base after al-Qaida seized a nearby city.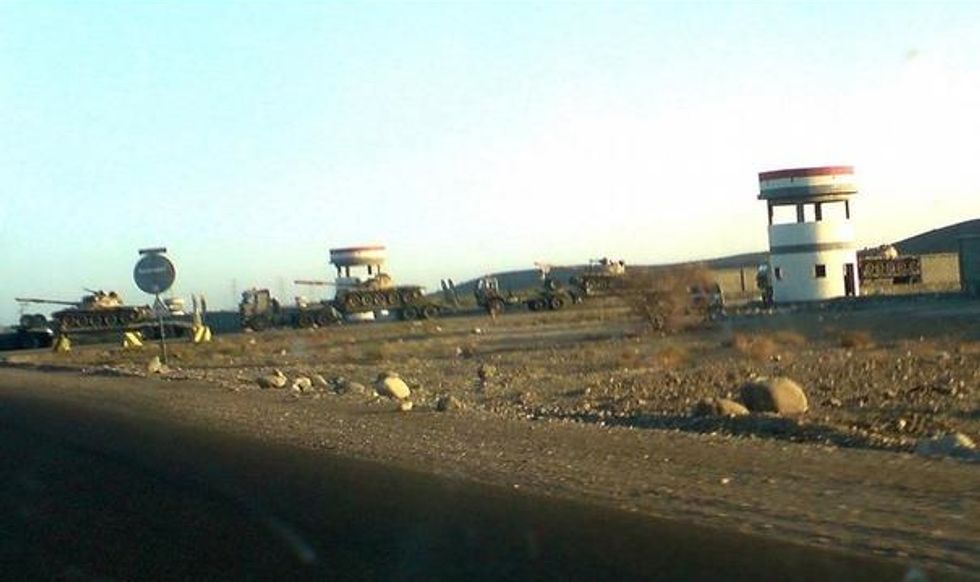 Yemeni army tanks leave Al-Anad, the largest military base in Yemen, in the southern Lahj governorate, some 50 kms north of the Red Sea port of Aden on April 5, 2008. Yemeni officials said Saturday that American troops were leaving the base following Al Qaeda's capture of a nearby town. (AFP/Getty Images)
The officials say the troops are leaving the Al Anad air base near the southern city of al-Houta. The officials, who spoke on condition of anonymity as they weren't authorized to discuss troop movements, did not say whether the troops left the country.
There are some 100 American troops and Special Forces commandos believed to be stationed there.
U.S. officials declined to immediately comment Saturday.
Al-Qaida's local branch is considered by Washington to be the group's most dangerous offshoot. The U.S. has carried out a series of drone strikes in Yemen targeting suspected militants.
Al-Qaida militants took al-Houta on Friday. Their offensive comes as Shiite rebels hold the capital and nine of Yemen's 21 provinces.