Four years ago Kirk Soccorso and his girlfriend decided to commemorate their love by each getting tattoos on the inside parts of their bottom lips, News 12 Long Island reported.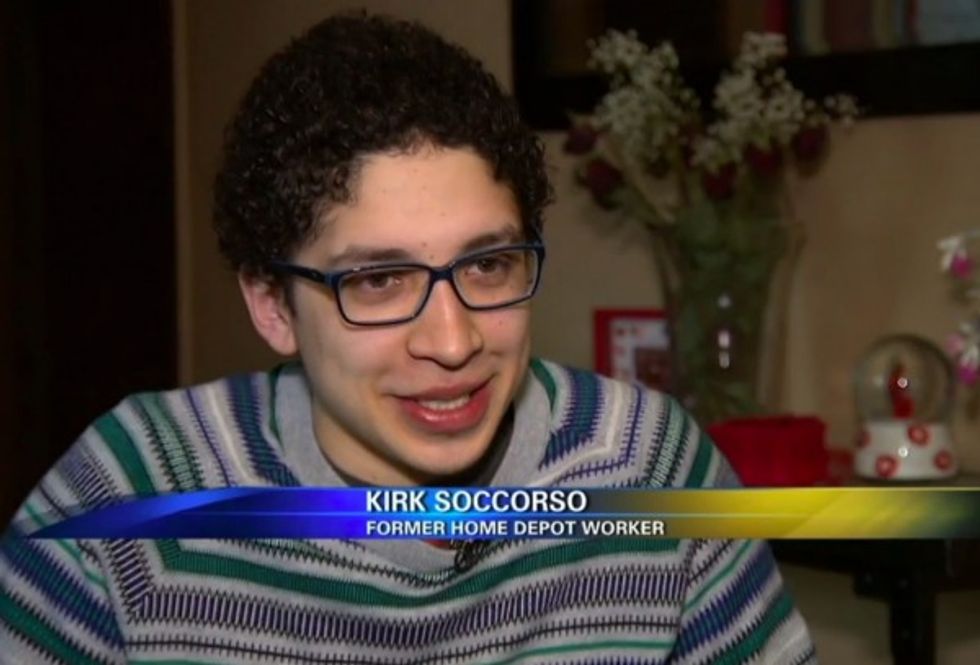 Image source: News 12 Long Island
While Soccorso's girlfriend is now an ex, his tattoo of her name is alive and well in his mouth — and it may have cost the Mastic, New York, man his job.
You see, the tattoo — in all capital letters — reads "ISIS."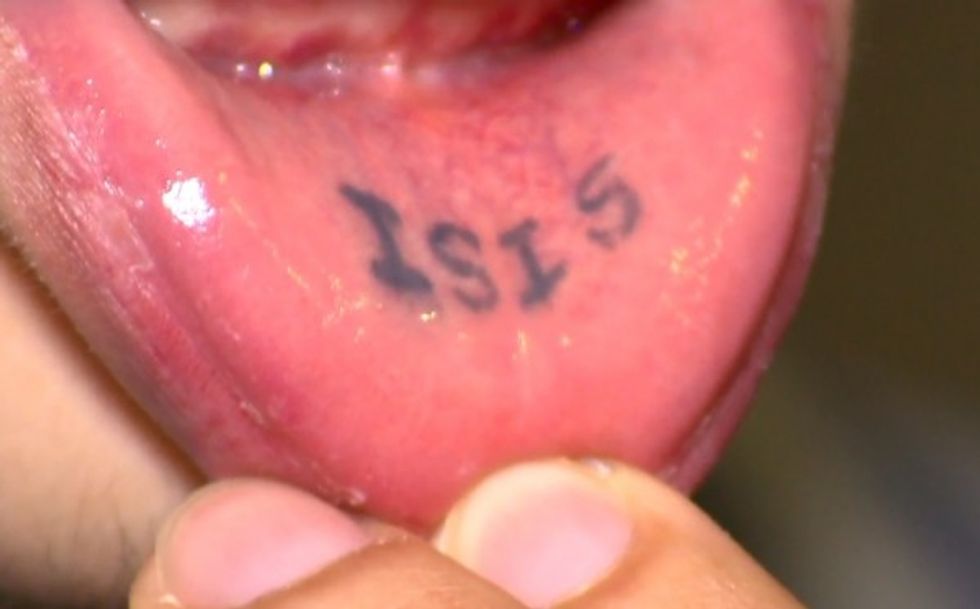 Image source: News 12 Long Island
Perhaps understandable given his then-girlfriend's name is Isis, he said.
Except most folks these days recognize the all-caps acronym as standing for the Islamic State of Iraq and Syria, or the Islamic State — the world's most notorious terror group.
"I honestly didn't know what the acronym meant until just recently," Soccorso told the station.
After he showed his tattoo to a coworker at Home Depot in Patchogue, he soon got the bad news: Don't return.
"It's a personnel matter and the decision wasn't just based on the tattoo," Home Depot spokesman Stephen Holmes told News 12.
Soccorso, a tool demonstrator at the store for about six months, told the station he's not a terrorist and is considering a lawsuit.
This story has been updated.
(H/T: Opposing Views)
—
Follow Dave Urbanski (@DaveVUrbanski) on Twitter