ST. GEORGE, Utah (TheBlaze/AP) — A bee attack during a baseball game in St. George forced players and spectators to flee and sent one man to the hospital.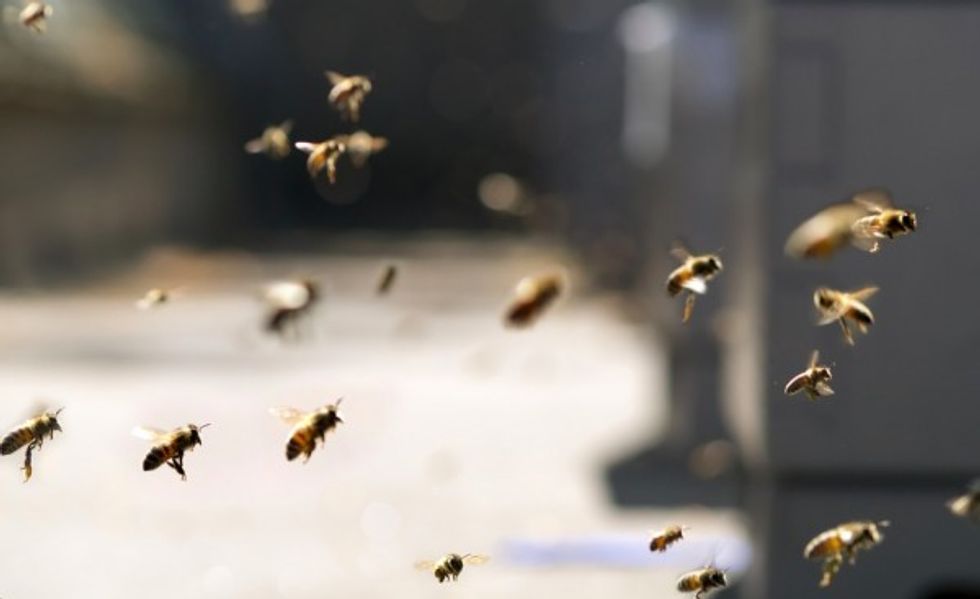 Image source: Shutterstock
St. George Fire Capt. Robert Hooper says the man — who's in his 90s, KSL-TV reported — was stung between 200 and 300 times late Friday morning at Elk's Field.
But he told the Deseret News the man didn't exhibit any signs of a severe reaction, and was alert and talking to emergency responders. His name wasn't immediately released.
Several other people were treated for stings at the scene.
Lone Peak High School baseball coach Matt Bezzant told The Spectrum newspaper of St. George that the bees came from a dugout and players were chased by as many as 70 bees at one point.
Fire crews doused the dugout area with a chemical foam to combat the bees.
Front page image via Shutterstock.
—
Follow Dave Urbanski (@DaveVUrbanski) on Twitter