After North Carolina State's upset victory Saturday over top-seeded Villanova, Anthony "Cat" Barber didn't forget that President Obama had picked Villanova to beat N.C. State in his much-ballyhooed bracket predictions.
So as Barber's teammates huddled in the locker room after the game, Barber let loose with an off-color rhetorical question aimed directly at the commander in chief: "the f*** wrong with Barack Obama?"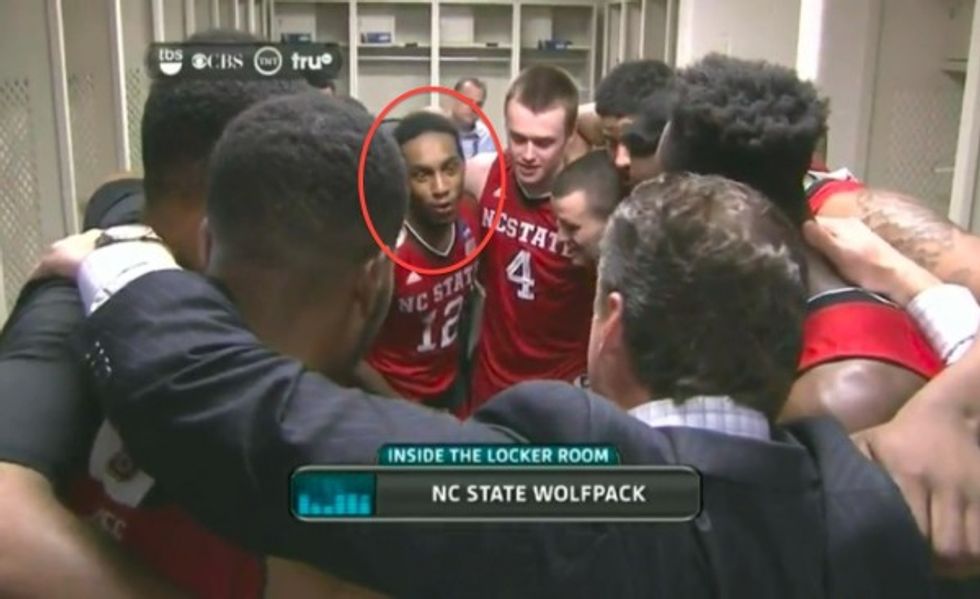 Barber (circled) speaks to his teammates after the game. (Image source: TBS, CBS, TNT, Tru)
Barber's teammates loved it, answering his statement with cheers and hoots and hollers.
Later Barber — probably feeling a little more than his ears burning — took to Twitter apparently to clear things up:

Image source: Twitter
Here's the clip. (Content warning:A somewhat muffled F-word can be heard on this clip as Barber speaks):
The Associated Press contributed to this story.
—
Follow Dave Urbanski (@DaveVUrbanski) on Twitter