© 2023 Blaze Media LLC. All rights reserved.
Inflation? Wage Stagnation? The Federal Reserve Might Worry, but There's a Huge Power It Simply Doesn't Control That Can Counter Those Forces
"...the Fed has nothing to do with that..."
As speculation continues to swirl over when the Federal Reserve will finally raise interest rates — and whether it will do so in time to head off rampant inflation — mindful investors can take heart in remembering a simple fact: There are some things the Fed simply can't control.
Technology is the key example.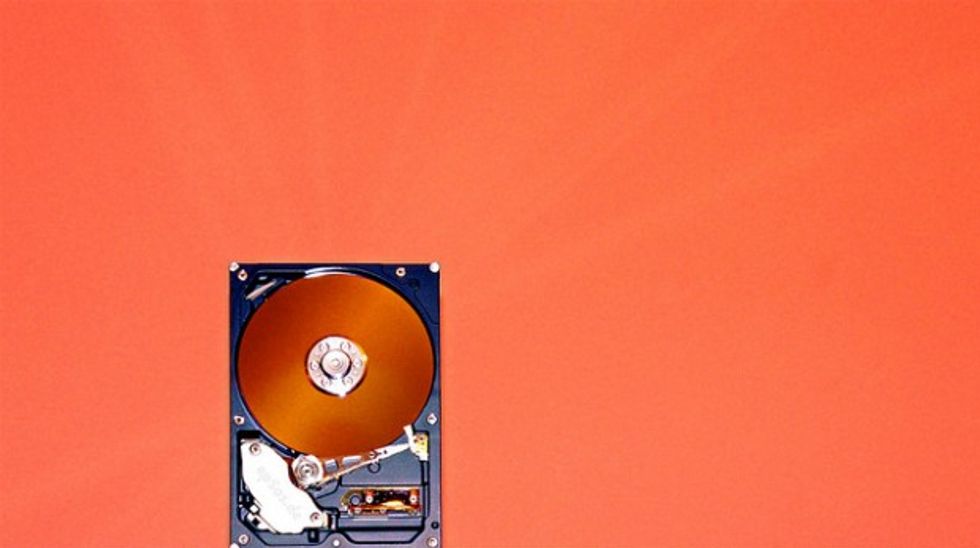 Image via epsos.de/flickr
Federal Reserve vice chair Stanley Fischer said Monday that the Fed would "likely" raise interest rates before the end of the year, but whether or not Fischer's right, BlackRock Managing Director Rick Rieder is sure private innovation can go a long way to counteract any central bank follies.
On the BlackRock Blog last week, Rieder noted the way technology has been an economic engine all to itself:
Put simply, technology is reshaping the entire economic, social, inflation, and investment landscape. And some of the benefits, especially to the US, are profound.

Consider the smartphone. In one device you now have the capabilities that would require the purchase of a dozen or more devices years ago, and at a significant savings. After all, have you bought a tape recorder recently? Or a compass?

The impact of this technological revolution on the economy is mind-boggling.

Technology:

Creates transparency, which generally leads to price wars;
Reduces the total cost of labor;
Enhances distribution and logistics;
Creates production efficiencies in multiple forms;
Enables the development of asset-light businesses;
Improves the standard of living.
The facts speak for themselves.
Since the 1950s, computer memory costs have decreased by more than 99.9999 percent, and internet bandwidth, too, has been getting progressively cheaper.
In 2001, $399 could buy you an iPod with a black-and-white display, no camera and 5 GB of storage.
In 2015, $399 can get you an iPhone 6 with a Retina display, high-def camera, 128 GB of storage and, as Rieder noted, a ridiculous array of apps that can serve as tape recorder, GPS, payment method and more.
Rider's conclusion: Even if inflation strikes or wages stagnate, ever-improving technology will still raise Americans' standard of living.
"The end result is that the middle class is enjoying a tremendous standard-of-living benefit because of the positive influence of technology," Rieder wrote. "And the good news is that the Fed has nothing to do with that — monetary policy is only a passenger, in many ways, alongside the system-wide structural change brought on by the technology revolution."
—
Follow Zach Noble (@thezachnoble) on Twitter
Want to leave a tip?
We answer to you. Help keep our content free of advertisers and big tech censorship by leaving a tip today.
more stories
Sign up for the Blaze newsletter
By signing up, you agree to our
Privacy Policy
and
Terms of Use
, and agree to receive content that may sometimes include advertisements. You may opt out at any time.