© 2023 Blaze Media LLC. All rights reserved.
"We're interested in collecting valuable metals that could be sold."
It might not smell like roses, but sewage could be a goldmine, according to scientists who say that solid waste has a wealth of metals that could be worth millions if they were harvested.
Dr. Kathleen Smith with the U.S. Geological Survey revealed gold, silver and rare elements like palladium can be extracted from treated waste.
"There are metals everywhere — in your hair care products, detergents, even nanoparticles that are put in socks to prevent bad odors," Smith said in a statement.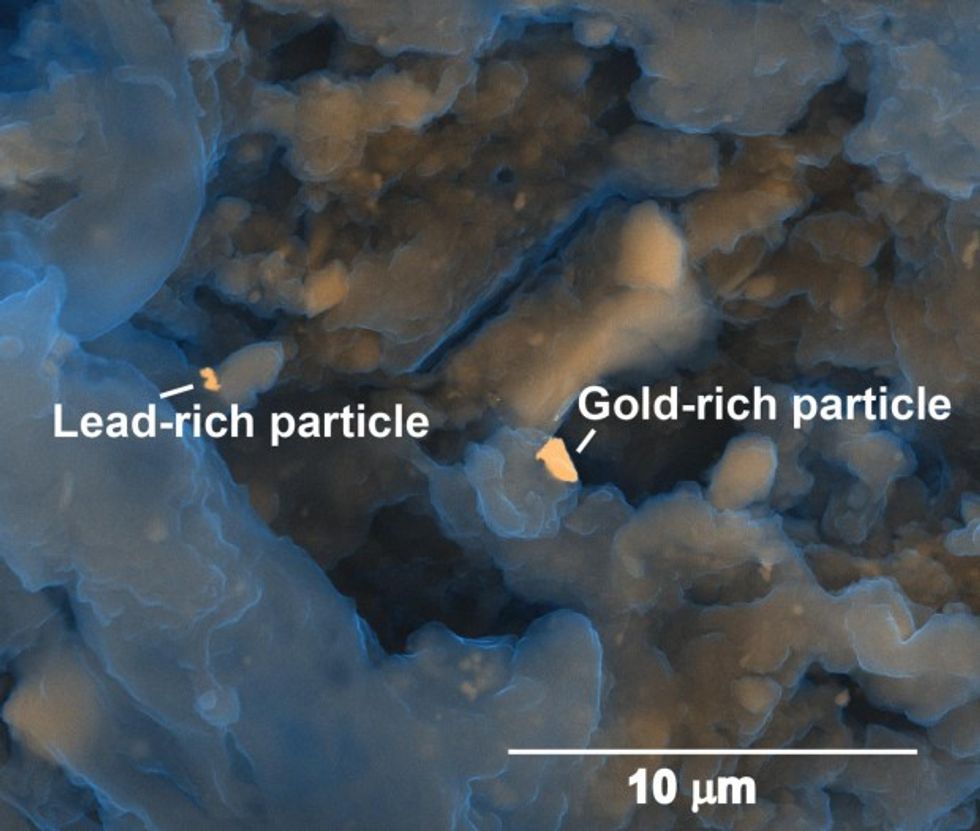 Metal particles seen in a sample of biosolids from a municipality. (Image source: Heather Lowers, USGS Denver Microbeam Laboratory)
Smith, a presenter at the 249th National Meeting & Exposition of the American Chemical Society, explained that wastewater treatment yields treated water and biosolids. With more than 7 million tons of biosolids produced in the U.S. each year, the purpose of Smith's research is twofold.
"In one part of the study, we are looking at removing some regulated metals from the biosolids that limit their use for land application," she said. "In the other part of the project, we're interested in collecting valuable metals that could be sold, including some of the more technologically important metals, such as vanadium and copper that are in cellphones, computers and alloys."
One of the methods they're trying to achieve this latter goal is using leachates, a type of chemical, to pull the metal from the biosolid waste, a news release about the research explained. Using this technique in a controlled setting, Smith's team found gold "at the level of a minimal mineral deposit," which means that it if were found in rock, it could be mined commercially.
"The economic and technical feasibility of metal recovery from biosolids needs to be evaluated on a case-by-case basis," Smith said though.
Another group researching the topic published a study earlier this year that valued the waste from 1 million Americans as containing up to $13 million in metals. Discover Magazine pointed out that a wastewater treatment plant in Japan is already extracting more gold from its sewage than the top gold mine in the country.
Want to leave a tip?
We answer to you. Help keep our content free of advertisers and big tech censorship by leaving a tip today.
more stories
Sign up for the Blaze newsletter
By signing up, you agree to our
Privacy Policy
and
Terms of Use
, and agree to receive content that may sometimes include advertisements. You may opt out at any time.