CHARLOTTESVILLE, Va. (AP) -- A five-month police investigation into an alleged gang rape at the University of Virginia, described in graphic detail in a Rolling Stone article, showed no evidence the attack took place and was stymied by the accuser's unwillingness to cooperate, authorities said Monday.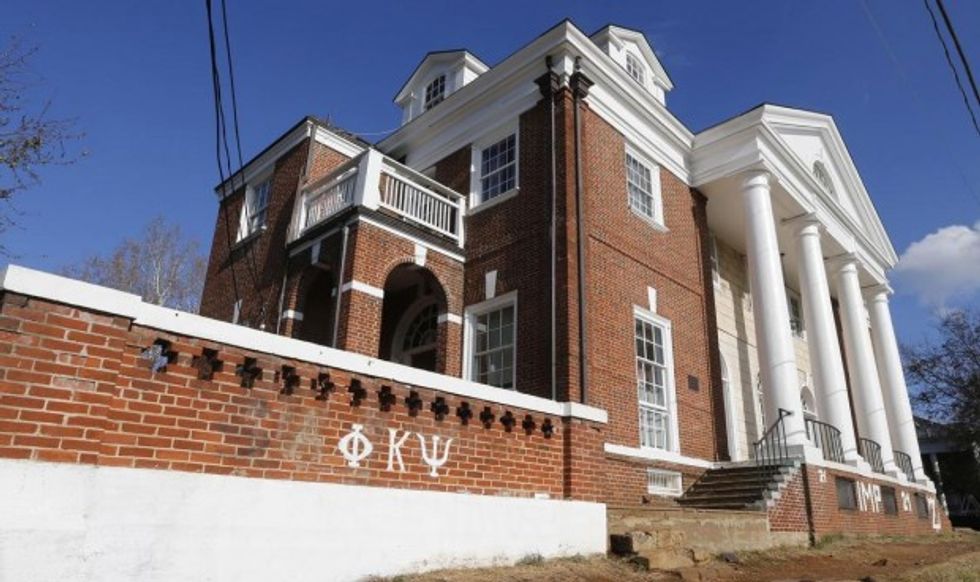 The Phi Kappa Psi fraternity house at the University of Virginia in Charlottesville, Va. (AP Photo/Steve Helber, File)
The article entitled "A rape on campus" traced the story from a student identified only as "Jackie," who said she was raped at a Phi Kappa Psi fraternity house in September 2012. Police said there were numerous discrepancies between the article and what they found in their investigation.
"All I can tell you is that there is no substantive basis to conclude that what was reported in that article happened," Charlottesville Police Chief Timothy Longo said.
He said "Jackie" had been in contact with police long before the article was published and didn't want them to investigate the alleged assault.
She also refused to talk to police after the article was printed in November and ignited the national conversation about sexual assaults on college campuses. Discrepancies in the article were found by news organizations soon after it was published.
Rolling Stone has apologized and said it would investigate.
Longo said the case is suspended, not closed. He said the fact that investigators could not find evidence "doesn't mean that something terrible didn't happen to Jackie."