Artist Wim Delvoye started tattooing pigs back in the 1990s.
At first, he tattooed the skins of dead pigs, but in 1997 the designer started putting designs on live animals. At that time, he was doing this in America.
However, once animal rights activists caught wind of his actions, Delvoye had to move, setting up camp in China in 2004 on a property he calls the "Art Farm."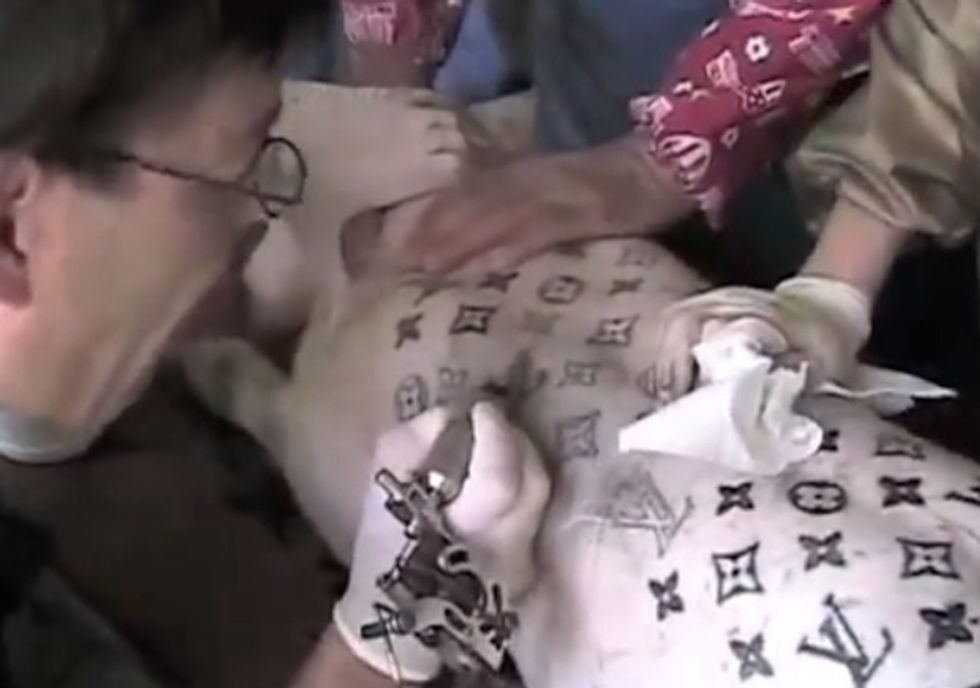 Image: YouTube
Delvoye told Le Monde, "I show the world works of art that are so alive, they have to be vaccinated." He added, "It lives, it moves, it will die. Everything is real."
Delvoye has been inking pigs with a variety of designs — including Disney characters and logos from high-end designers like Louis Vuitton.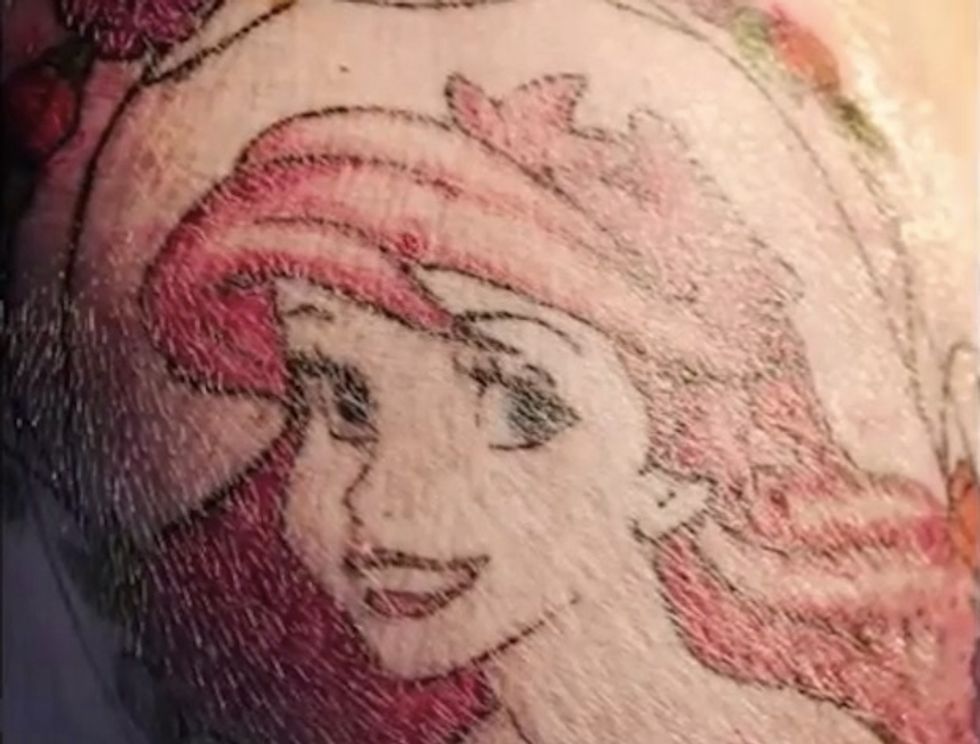 Image: YouTube
Delvoye claims the process isn't painful, telling one reporter, "They don't feel it."
But why pigs? It seems that the artist thinks the skin of the pig is a good canvas.
"They're very naked, so you can easily tattoo them," Delvoye said.
Animal activists strongly disagree. The Daily Mail reported some groups complain that the pigs are suffering and "abused for improper commercial gain."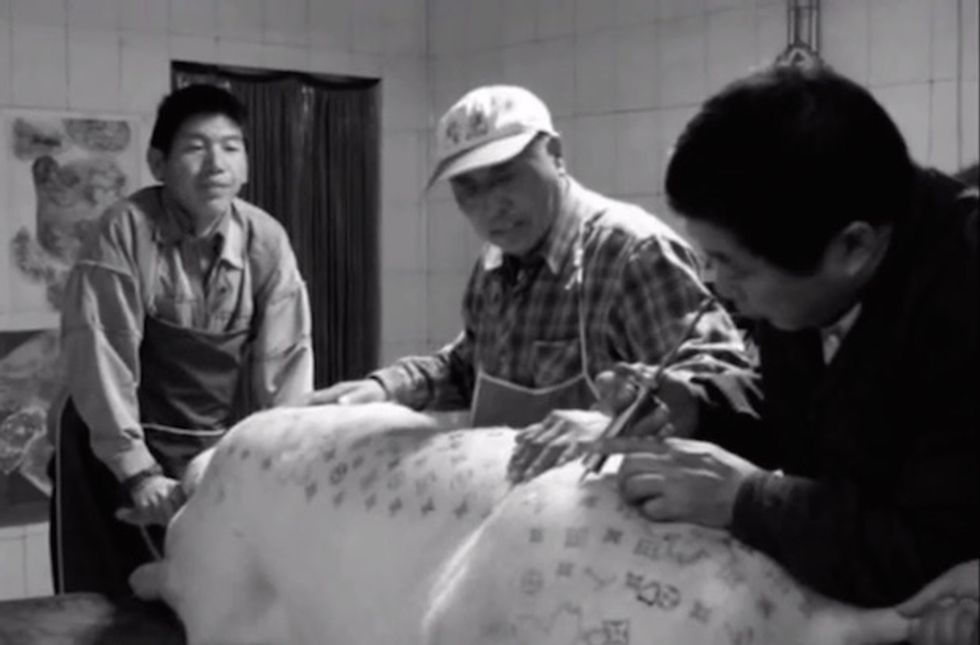 Image: YouTube
He may claim that the pigs can "easily" be decorated with tattoos, but their size requires two to three people to keep the pig calm and hold the animal still as the artist injects the ink into the skin.
Metro.co.uk reported these painted porkers can sell for as much as $50,000.
Watch a clip from a 2012 news piece on Delvoye's Art Farm and the tattooed pigs:
__
Follow Mike Opelka (@Stuntbrain) on Twitter.