A couple of years ago, Angelina Jolie stunned her fans when she publicly announced that she had undergone a preventative double mastectomy because of her family history with breast cancer. The actress and filmmaker has taken it a step further, announcing Tuesday that she had her ovaries and fallopian tubes preemptively removed as well.
In an op-ed in the New York Times, Jolie, who is married to actor Brad Pitt, said a blood test showed a mutation in the BRCA1 gene, which gave her an 87 percent risk of breast cancer and a 50 percent risk of ovarian cancer.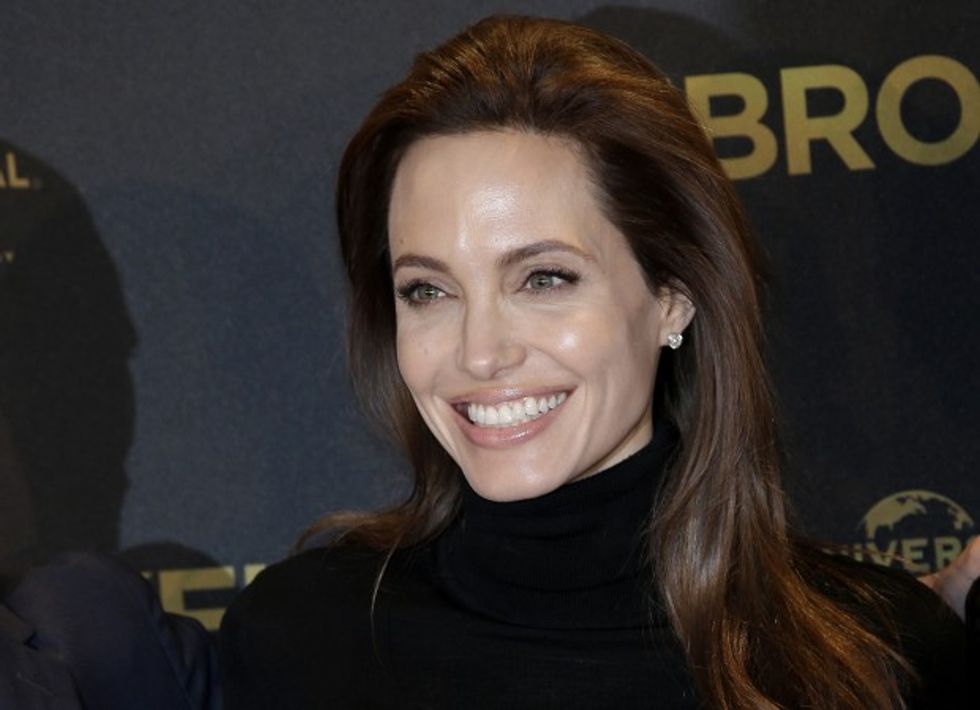 In this Nov. 27, 2014 file photo, director Angelina Jolie poses for photographers during a photo call for her film "Unbroken" in Berlin, Germany. (AP/Michael Sohn)
Armed with this genetic information, Jolie has had doctors monitoring her health and said she had the procedure done last week. She still has her uterus, adding that uterine cancer does not run in her family.
"I had been planning this for some time," Jolie wrote. "It is a less complex surgery than the mastectomy, but its effects are more severe. It puts a woman into forced menopause. So I was readying myself physically and emotionally, discussing options with doctors, researching alternative medicine, and mapping my hormones for estrogen or progesterone replacement. But I felt I still had months to make the date."
Jolie went on to explain that she moved forward with the operation sooner than expected because her doctor found signs that she could have early cancer and recommended she see a surgeon.
"I went through what I imagine thousands of other women have felt. I told myself to stay calm, to be strong, and that I had no reason to think I wouldn't live to see my children grow up and to meet my grandchildren," the mother of six wrote.
After being checked, Jolie explained that tumor tests came back negative, but she was still at risk for having early cancer.
"I did not do this solely because I carry the BRCA1 gene mutation, and I want other women to hear this. A positive BRCA test does not mean a leap to surgery. I have spoken to many doctors, surgeons and naturopaths. There are other options," she wrote.
For herself, Jolie chose to have her ovaries and fallopian tubes removed given the genetic mutation coupled with her family history. Jolie's grandmother, mother and aunt died of cancer.
Even with this procedure, Jolie wrote that she is still "prone to cancer." As such, "I will look for natural ways to strengthen my immune system," she said.
"I feel feminine, and grounded in the choices I am making for myself and my family. I know my children will never have to say, 'Mom died of ovarian cancer,'" Jolie said.
Read her full op-ed in the New York Times.
—
The Associated Press contributed to this report.