A hiker in Nevada found an animal that was all skin and bones — literally.
Though hikers might know to be on the lookout for mountain lions, one traversing the Sheep Mountain Range, which is north of Las Vegas, over the weekend found one such animal that experts say is mummified.
"It's just dried out. Think of a mummy. Everything's just desiccated," Olivia Nizioled with Red Rock Search and Rescue told KVVU-TV. "The skin's still intact. It's still around the bones. The bones are all there."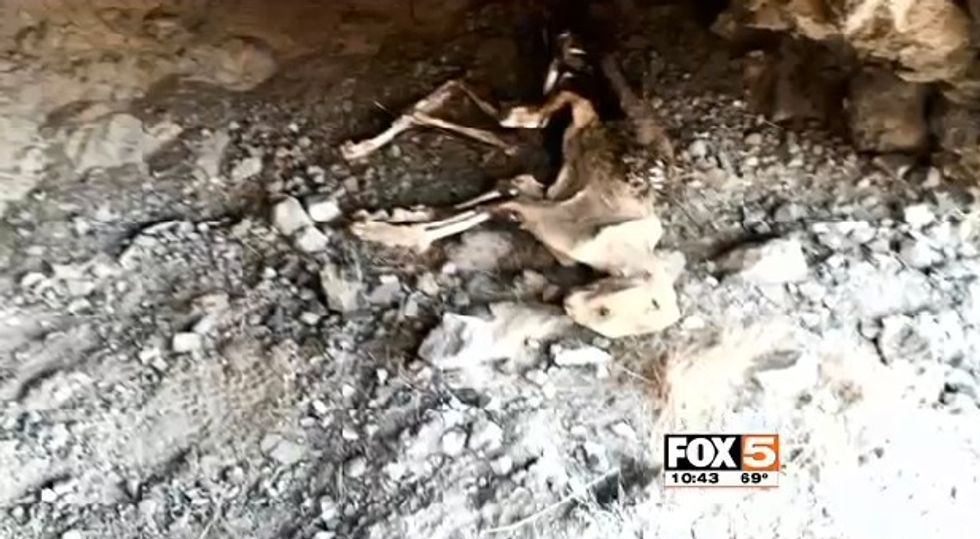 Image source: KVVU-TV
A team responding to a report of the mummified mountain lion managed to collect it from the cave for research.
"Red Rock SAR Team members successfully recovered a mummified mountain lion in the Sheep Mountain Rang [sic] area above Joe May Road by Cold Creek, the group wrote on Facebook. "The discovery was made by an avid local hiker. RRSAR used this recovery mission also to search the surrounding area for a long time missing hiker. RRSAR had previously located the missing man's cell phone and some personal items at a nearby mine."
Watch KVVU's report: