How far would you go for free food? Probably not as far as 28-year-old Christopher Baker.
Baker was finishing his buffet meal at Borneo Bistro in the United Kingdom on Feb. 14 when he put down payment for his $11 tab. But just moments later, he jumped up out of his seat shouting, "It's a rat! I'm not eating here, I want my money back," the U.K. Telegraph reported.
The embarrassed servers quickly refunded Baker his money and he left. But restaurant owner Kevin Smith went further. After patrons ran away from their tables, Smith went to retrieve the rodent for closer inspection.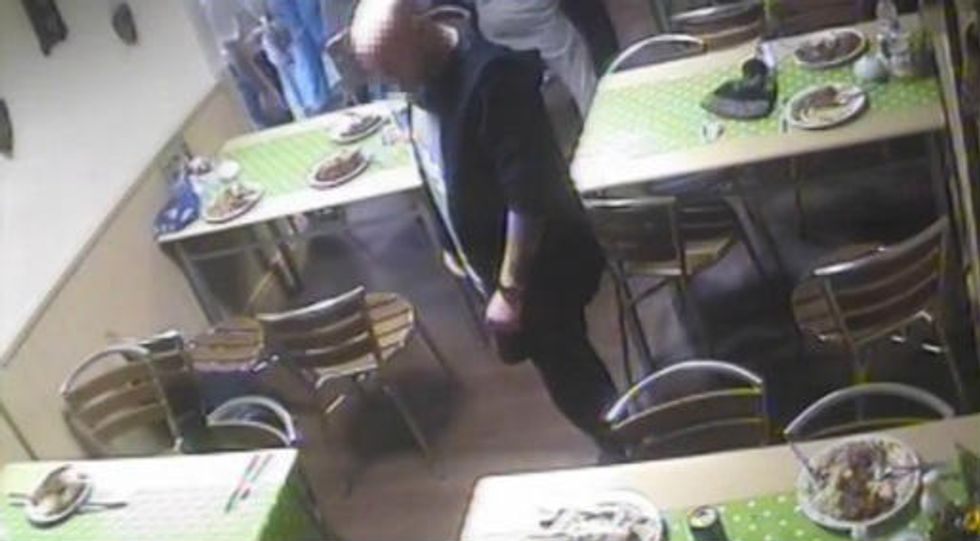 Image source: The Telegraph
When pest control later arrived at the restaurant, they smelled a rat. The furry intruder looked more domestic than your average trash-lurking beast because it "had a haircut," according to the Telegraph. Then, reviewing restaurant surveillance footage, Smith noticed something: Baker actually reached into his pocket just before jumping out of his seat.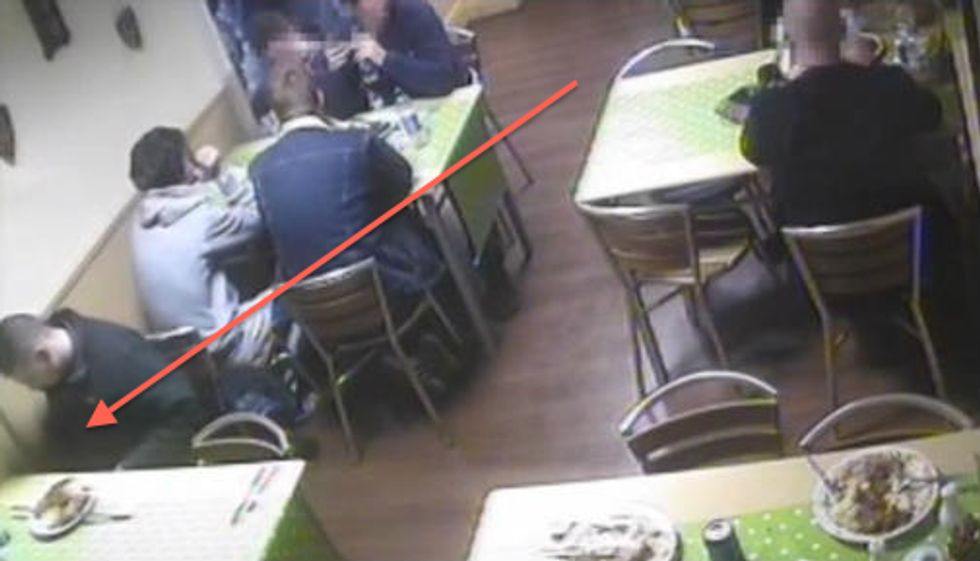 Image source: The Telegraph
Police arrested Baker, who admitted to pulling the rat out of his pocket and dropping it onto the floor. Baker said he purchased the rat from a pet shop as a gift for his daughter just before entering Smith's restaurant. The Telegraph reported that Baker had been "drinking heavily" that day.
Baker pleaded guilty to fraud by false representation. British media reported Monday that he was sentenced to one year of community service. A court also demanded he pay close to $90 as a "victim surcharge" in addition to the original cost of his meal. Baker has also been banned from Smith's restaurant for one year.
Smith, however, isn't satisfied with Baker's punishment.
"He is just the scum of the earth. He could have destroyed the reputation I have built up over seven years," Smith said. The owner said he was so "devastated" that night that he couldn't sleep.
"People like him deserve the death penalty. As far as I'm concerned, he shouldn't be in our society. He is no use to anybody and he's caused nothing but grief," Smith added.
Smith further said he finds it "unbelievable" that someone could be willing to go to those lengths for a free meal.
Watch as the Valentine's Day drama unfolded:
(H/T: The Telegraph)
–
Follow Jon Street (@JonStreet) on Twitter