The owner of a Detroit recycling business filed a federal lawsuit against the city and is asking a judge for a restraining order against a police officer whom he said planted evidence — and the businessman is basing his claim on his own surveillance video.
Joe Fawaz, owner of Southwest Metals, told WJBK-TV that Detroit police sergeant Rebecca McKay can be seen on video "miraculously" pulling Detroit Edison copper wire from a room full of scrap on his premises. It's against the law in Michigan to buy or sell stolen DTE copper cable.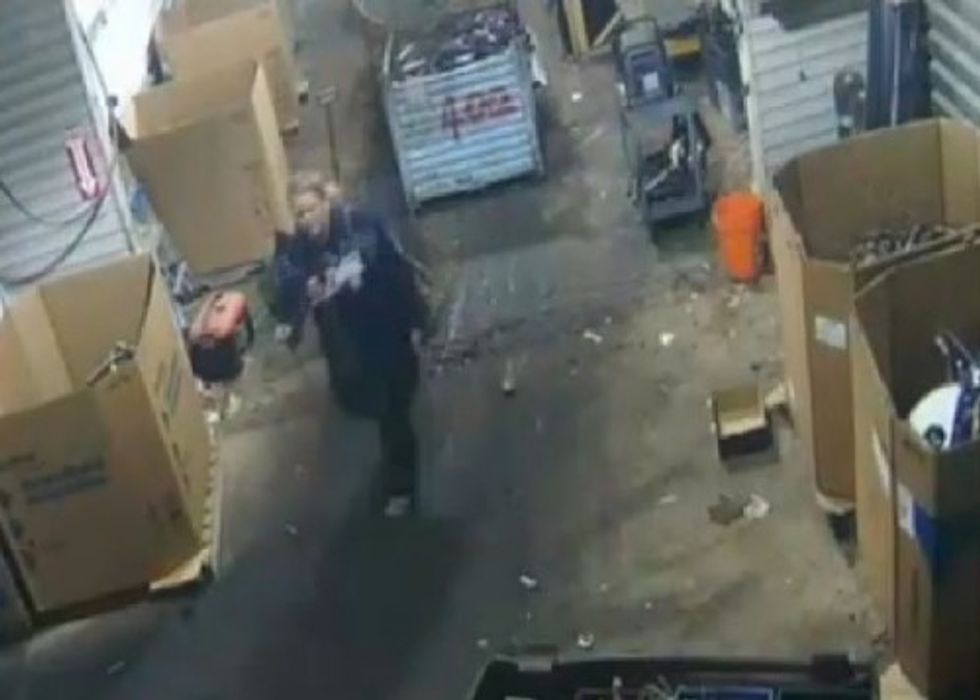 Screenshot of McKay from surveillance clip. (Image source: WJBK-TV)
"She looks to see if anyone is looking," Fawaz said, observing the March 2013 video. "And all of a sudden, she beelines right to the corner. She doesn't look to the left, she doesn't look to the right."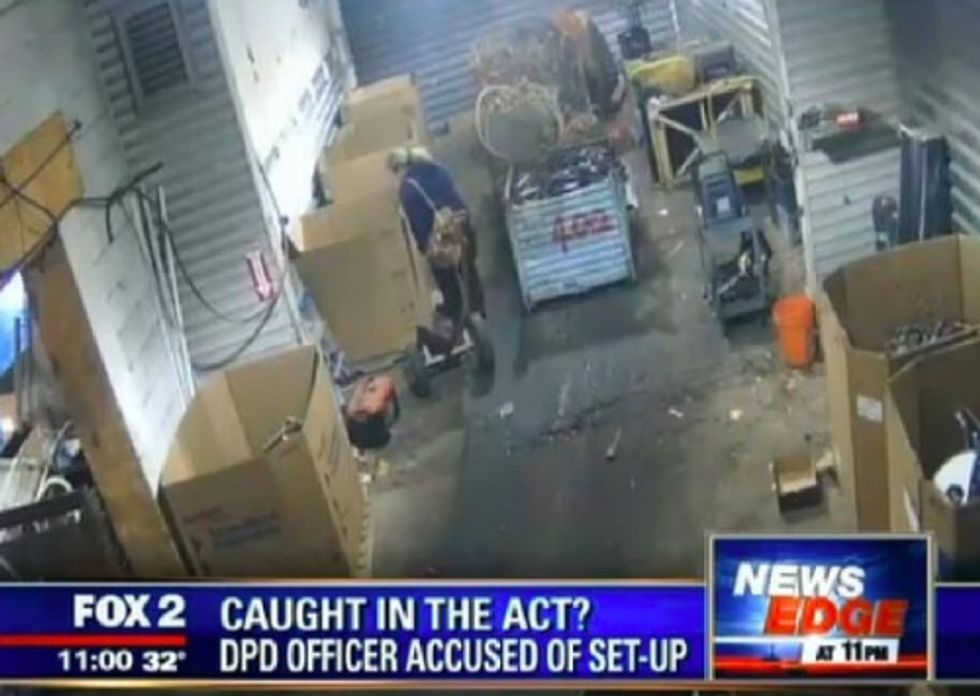 Image source: WJBK-TV
Fawaz continued, saying McKay "bends down, and she miraculously pulls something out."
The copper wire in hand, Fawaz said McKay "lowered the boom," entering his office and saying the wire she said she found meant a felony charge.
"I didn't know what to say," Fawaz told WJBK. "Because we don't have that, we don't buy that. Then when I check the video, I realized what happened."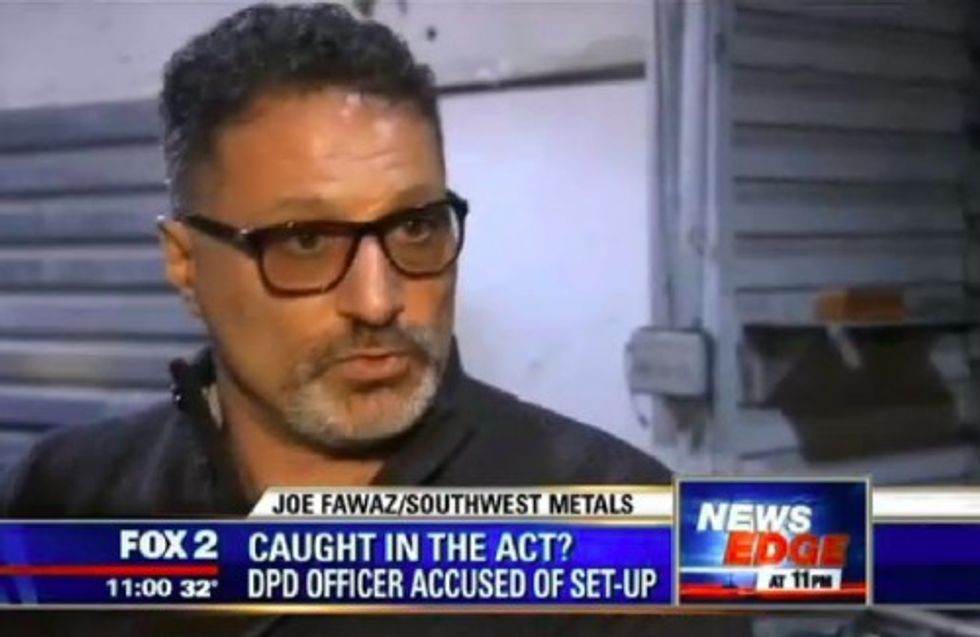 Image source: WJBK-TV
Fawaz added that he's never had any problems with authorities until McKay joined the copper theft task force.
"We've cried out, we've talked to internal affairs," he told WJBK. "They have run their investigation, it is just taking too long. I just can't hold on. I am getting killed out there, she is hitting me with violations — just the other day she gave me 40 misdemeanor tickets."
To protect his business license, Fawaz filed a federal lawsuit Monday and was expected in court Wednesday in search of a temporary restraining against McKay until the investigation is done.
[sharequote align="center"]"It scares the hell out of anyone."[/sharequote]
"The police are there to serve and protect, not to serve and harass," Nabih Ayad, Fawaz's attorney, told WJBK. "It scares the hell out of anyone. ... To think that there are police officers — sergeants with that much power."
Detroit attorney Butch Hollowell said Fawaz's protests have no standing.
"We have carefully reviewed this complaint and have found no evidence of wrongdoing on the part of Sgt. McKay," Hollowell told WJBK. "We look forward to vigorously defending this case in court."
The station added that no charges were filed in connection to the March 2013 incident in which McKay said she found copper wire at Fawaz's business.
—
Follow Dave Urbanski (@DaveVUrbanski) on Twitter