It was very late in Tuesday night's basketball game between the Milwaukee Bucks and the Miami Heat. The Bucks were down two points to the Heat as Milwaukee's point guard Jerryd Bayless missed a driving layup shot that would have tied the game.
There were just 2.6 seconds left in the game and the basketball was bouncing out of bounds when Milwaukee's center Zaza Pachulia snagged it and flipped the ball back towards the middle of the court. That led to an ending like you'd see in a college "March Madness" game.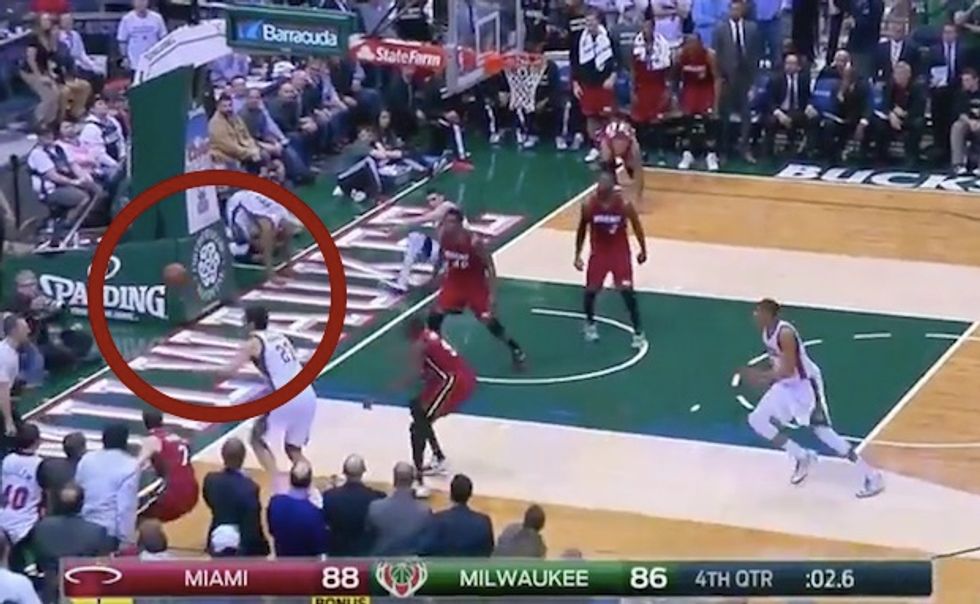 Image source: YouTube
The Bucks' second year player Khris Middleton caught the wild pass and fired off a last-ditch shot from behind the three-point line.
The game clock ran out as the ball swished home, scoring a true, buzzer-beating three point shot giving Milwaukee the 89-88 win over Miami.
Watch the crazy finish:
__
Follow Mike Opelka (@Stuntbrain) on Twitter.