Surveillance video captured the moment a bullet tore through the window of a St. Louis corner deli, passing just inches in front of a customer walking directly into the line of fire.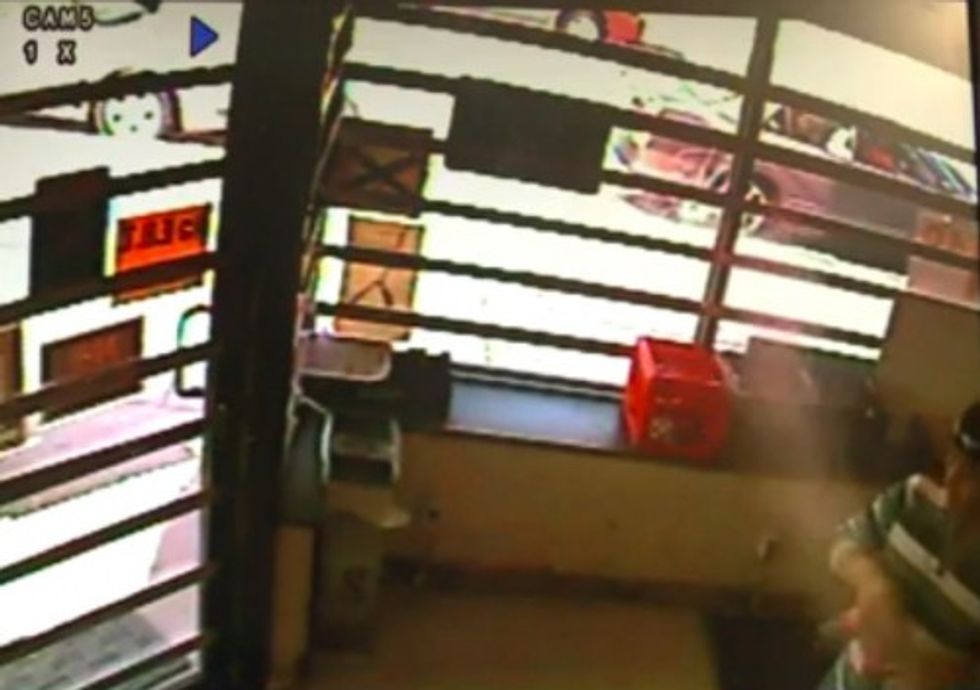 Image source: KSDK-TV
"People just started ducking and running in every direction," Steve Holman, who was behind the counter at the Express Lane Deli at the time of the Monday shooting, told KSDK-TV. He took some glass fragments in his eye.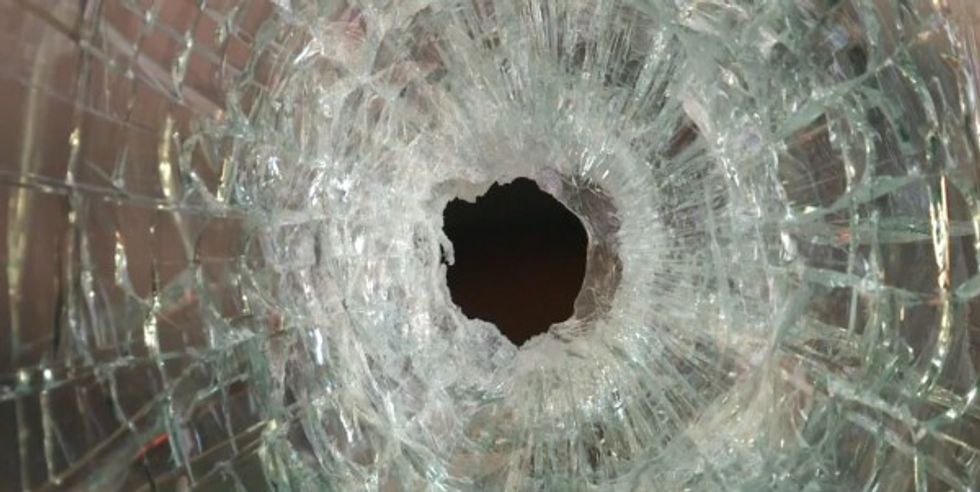 Image source: KSDK-TV
In the footage, a car is visible at the top of the screen, passing the store; moments later, a bullet broke through the window, passing directly in front of the walking customer, who appeared to hit the ground for cover.
Image source: KSDK-TV
"He could have lost his life just like anybody else," Holman told KSDK. "I mean, we have people coming in and out of the store who in the morning time when we're drinking coffee sit in the window. So, I mean, it could have been brutal."
Witnesses told the news station four shots were fired; no one was hurt.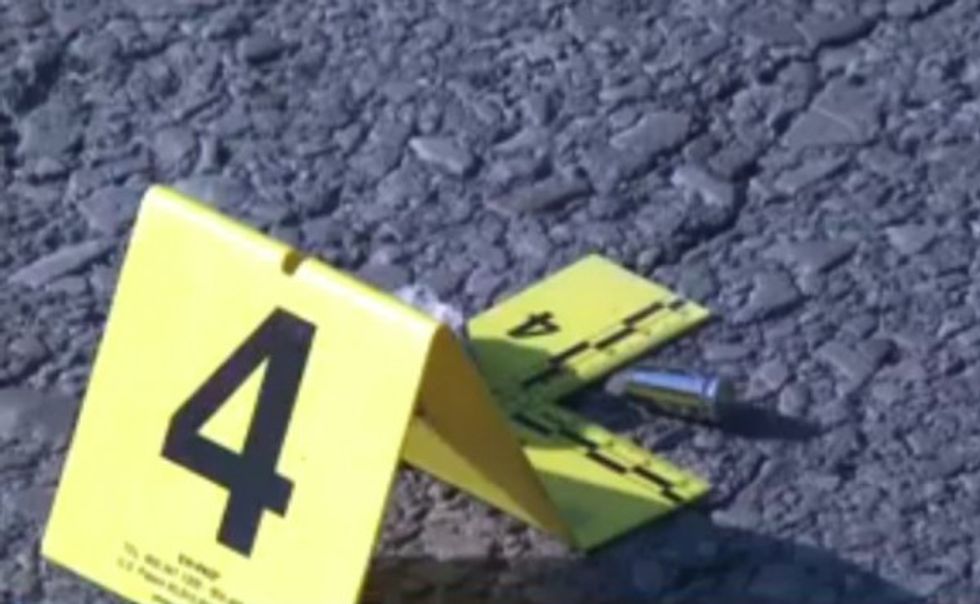 Image source: KSDK-TV
Holman said this shooting marks at least the fourth the deli — which sits next to a police substation — has been shot at in about a year.
"We really need the people around here to step up and ... be able to stop being afraid," resident Margie Reyes told KSDK.
—
Follow Dave Urbanski (@DaveVUrbanski) on Twitter