Former Republican presidential candiate Mitt Romney took a jab at both President Barack Obama and former Secretary of State Hillary Clinton during a Wednesday night appearance on "The Tonight Show."
The skit centered around Romney talking to his "reflection" in the mirror, played by host Jimmy Fallon, as he prepared for his appearance on the late-night comedy show.
– Scroll down for video —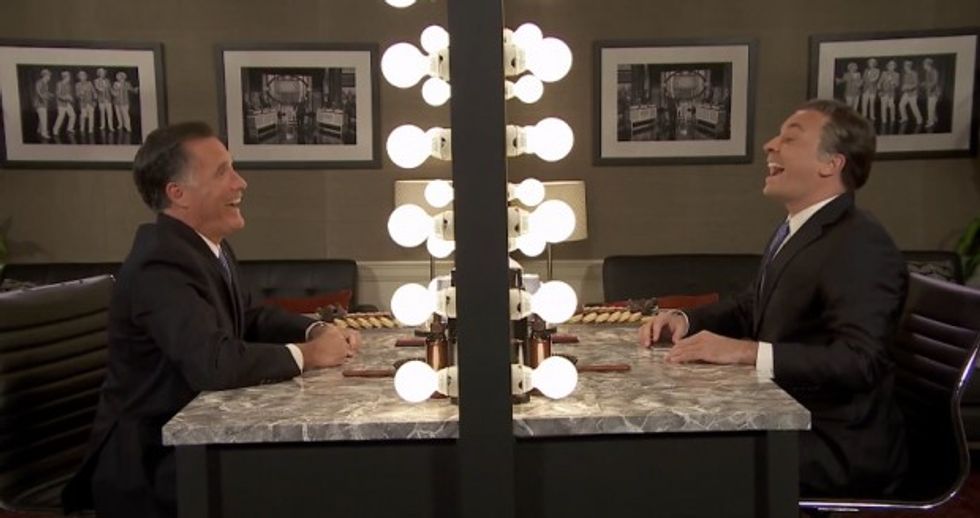 Image source: YouTube
"Ready for the big interview?" Fallon asked.
"Well, actually, I'm a bit nervous," Romney replied. "He's probably going to ask me why I decided not to run for president. What should I say?"
"Just tell him you enjoy the freedom," Fallon said. "You get to sit back and relax, go on vacation whenever you want."
"AKA, be president?" Romney replied, taking a swing at Obama.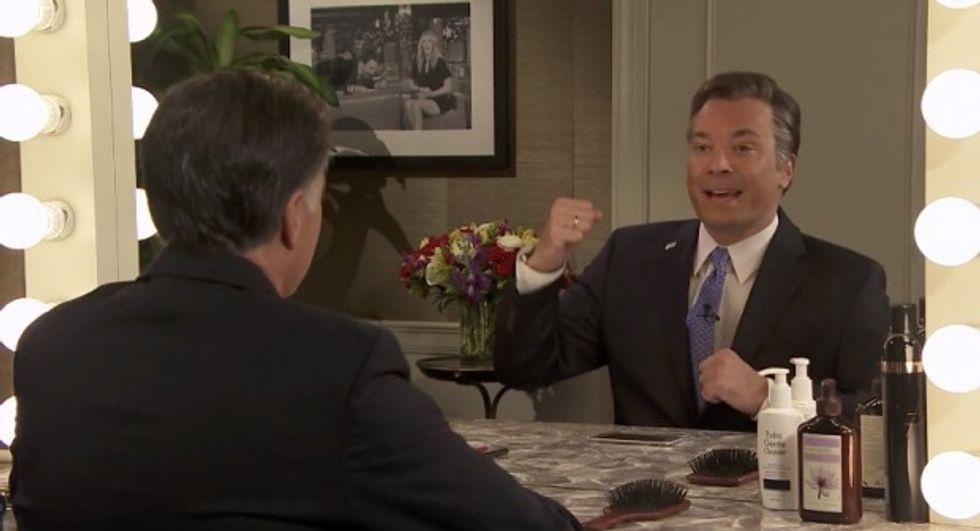 Image source: YouTube
The former Massachusetts governor then went after Clinton.
"Oh, I got an email here. Hold on just a second, let me take a look here," Romney said.
"Is it work or is it personal?" Fallon asked.
"The email is from Hillary Clinton, so both," Romney replied, referencing the recent email scandal she has been embroiled in lately.
Watch the Entire Skit:
—
Follow Oliver Darcy (@oliverdarcy) on Twitter