A French tech crafter known for creating "Star Wars"-inspired drones introduced his latest innovation to the world in a video this week.
Oliver C. attaches custom housing to regular quadcopters. His latest, a mockup of an Imperial Star Destroyer, is equipped with LED lights and is capable of flying both during the daytime and at night. It also has a GoPro camera, radio system and flight controller installed, according to the YouTube video description.
You can also see it shoot "lasers," which are sure to strike fear in the hearts of the rebel scum.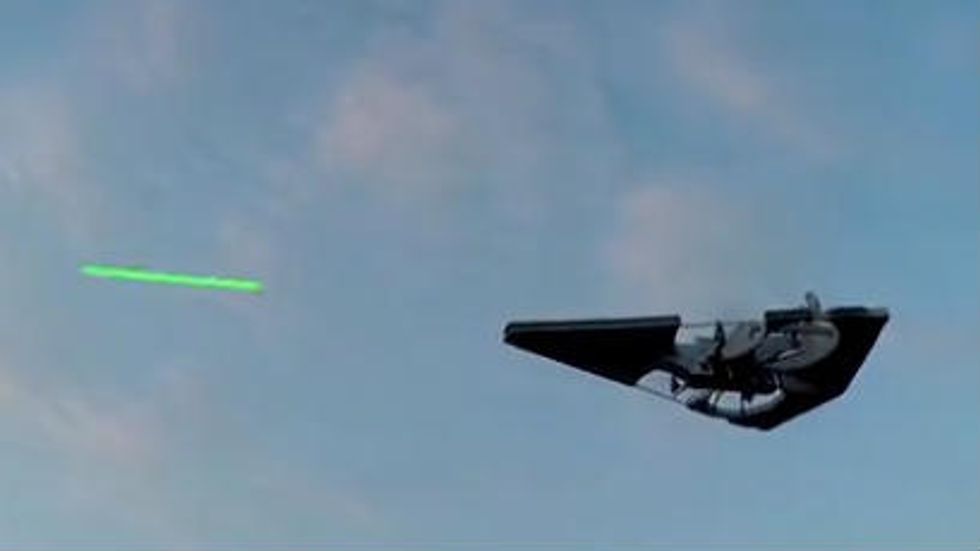 Image source: YouTube
Olivier C.'s previous creations include the Millennium Falcon and a TIE Interceptor. See and read more about those drones on his blog.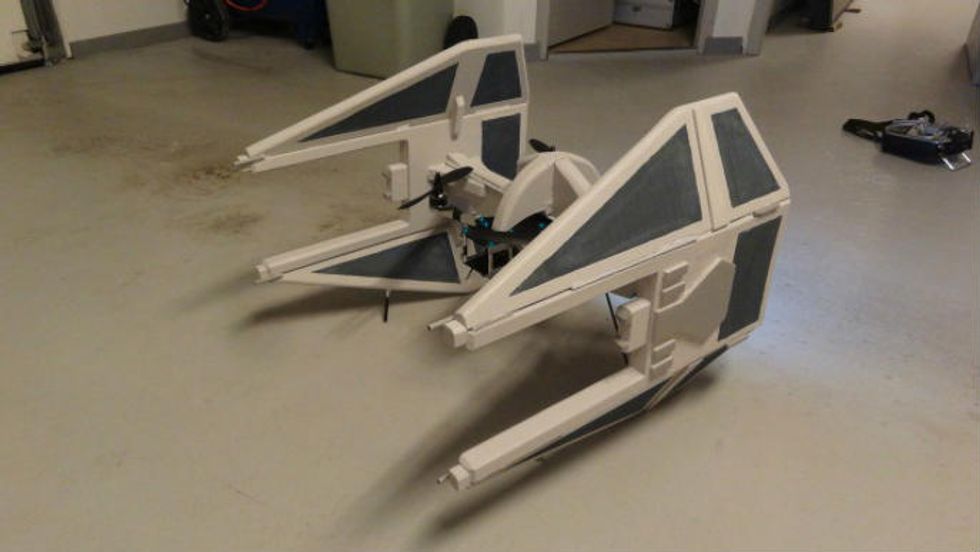 Image source: RCgroups.com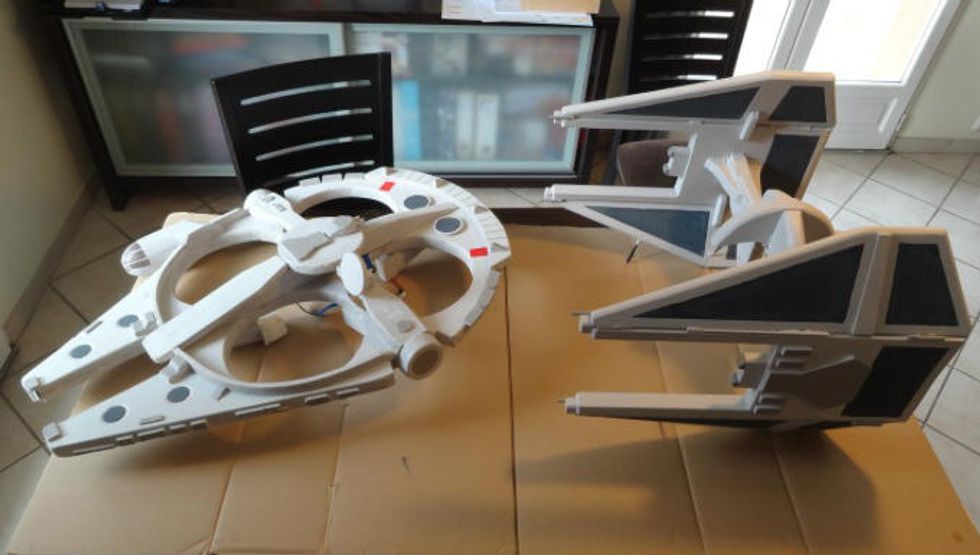 Image source: RCgroups.com
The video, which is just more than two minutes long, shows Olivier C.'s most recent invention soaring over a grassy area in southern France. It flies close to the ground and high above the trees as its multiple propellers spin on either side and LED lights glow in the sunset.
Ready to see the Imperial Star Destroyer in action? Check out the video below and may the force be with you:
(H/T: CNET)
–
Follow Jon Street (@JonStreet) on Twitter