Fisherman Ben Stack was surprised when the typically feisty Threadfin he hooked while fishing recently suddenly stopped fighting. He was reeling the fish in and believed it had become stuck under a log beneath his boat.
It wasn't a log.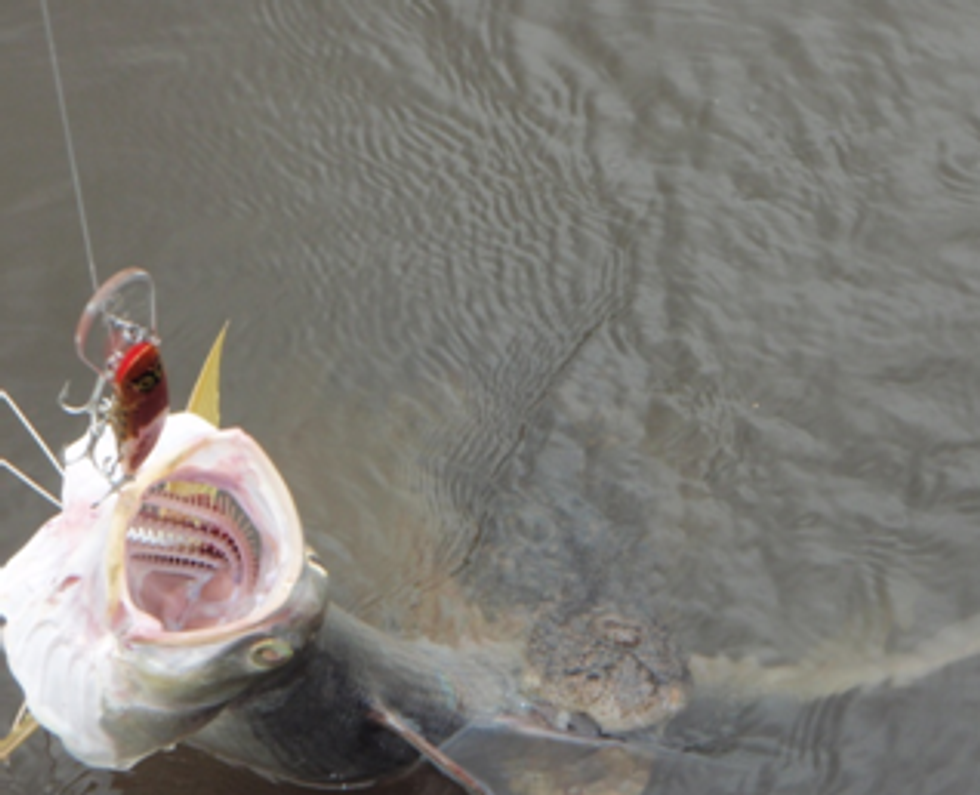 Image source: Facebook
Stack put down the fishing rod and began to slowly pull on the line, bringing the fish to the surface of the water. He expected to see a branch or a log tangled in the fishing line.
"The water was a bit murky so I was really hanging over the side to get a good look," Stack wrote on the Facebook page of the Cape York Guide to Explore, Hunt & Fish (located in Australia).
As Stack lifted the fish out of the water, he did not see a log or a branch: "What took place in the next few seconds felt like a lifetime. Or was it that I felt like my life only had a few seconds."
Instead, he came face to face with a salt water crocodile that had latched onto his catch: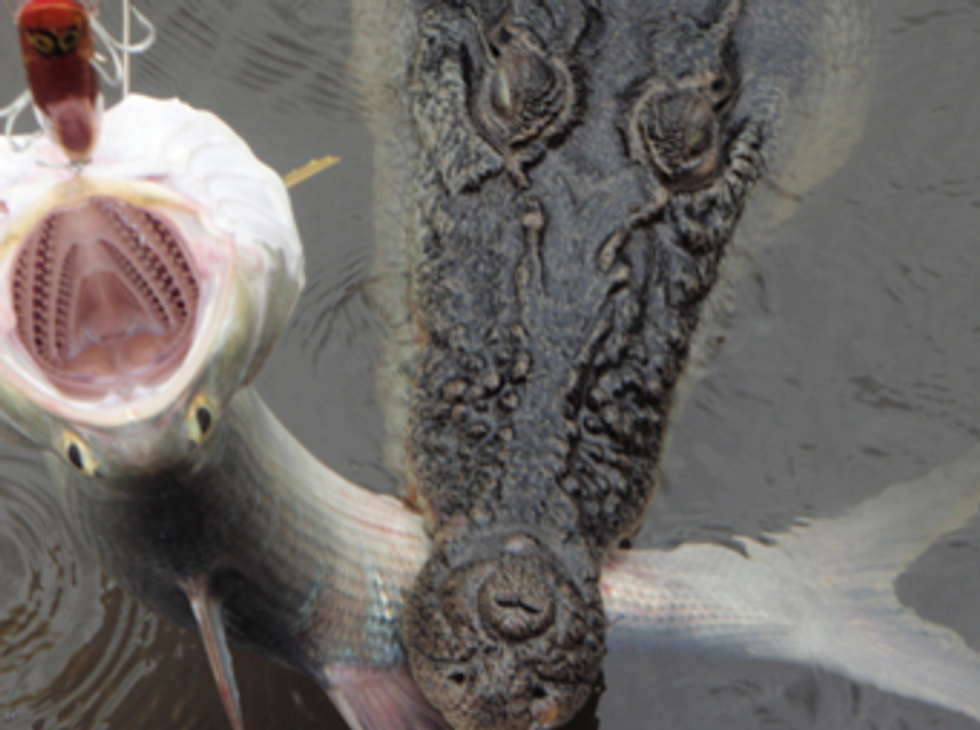 Image source: Facebook
Finding himself less than two feet from a very large creature, Stack said,"Fright kicked in, I released the leader and flew backwards into the boat."
Read Stack's entire story, posted on Facebook, below:
___
Follow Mike Opelka (@Stuntbrain) on Twitter.