A Boston police officer and former Army Ranger — honored for his role in the aftermath of the Boston Marathon bombing — remained in an induced coma fighting for his life Saturday after being shot in the face during a traffic stop, authorities said.
The suspect in the shooting hopped out of the stopped car on Friday evening and opened fire on officers, striking Officer John Moynihan just below his right eye and an apparent bystander in her arm, police Commissioner William Evans said.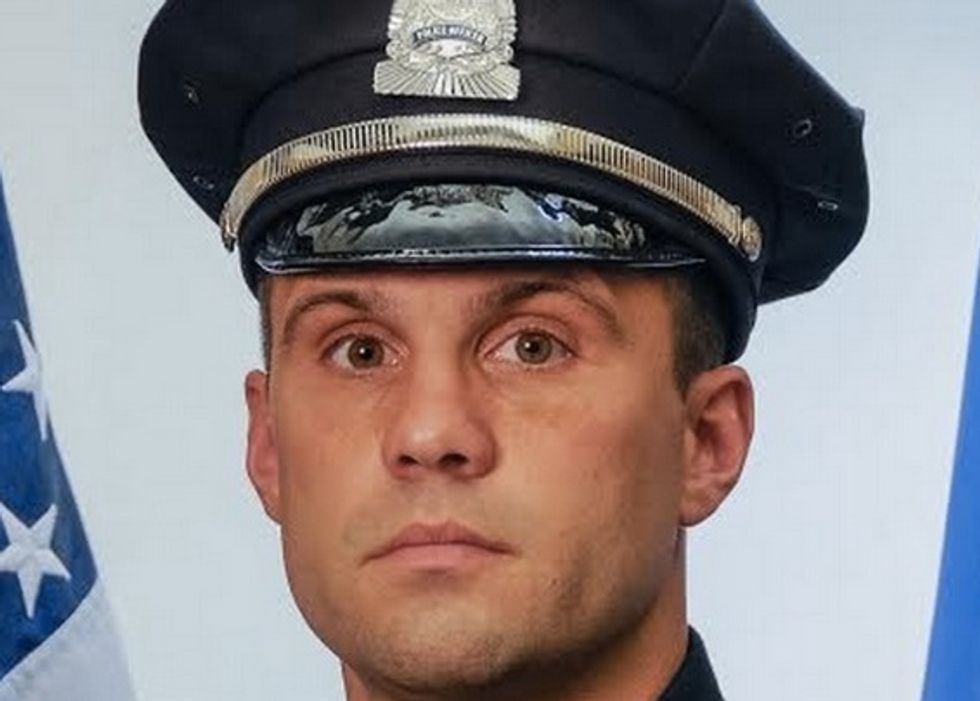 John Moynihan (Image source: Boston Police)
Evans noted the suspect's gunfire occurred "without provocation," WBZ-TV reported.
Other officers returned fire and killed the suspect at the scene, Evans said. The woman suffered a flesh wound and was in good spirits, and three other officers were taken to a hospital with stress-related problems, he said.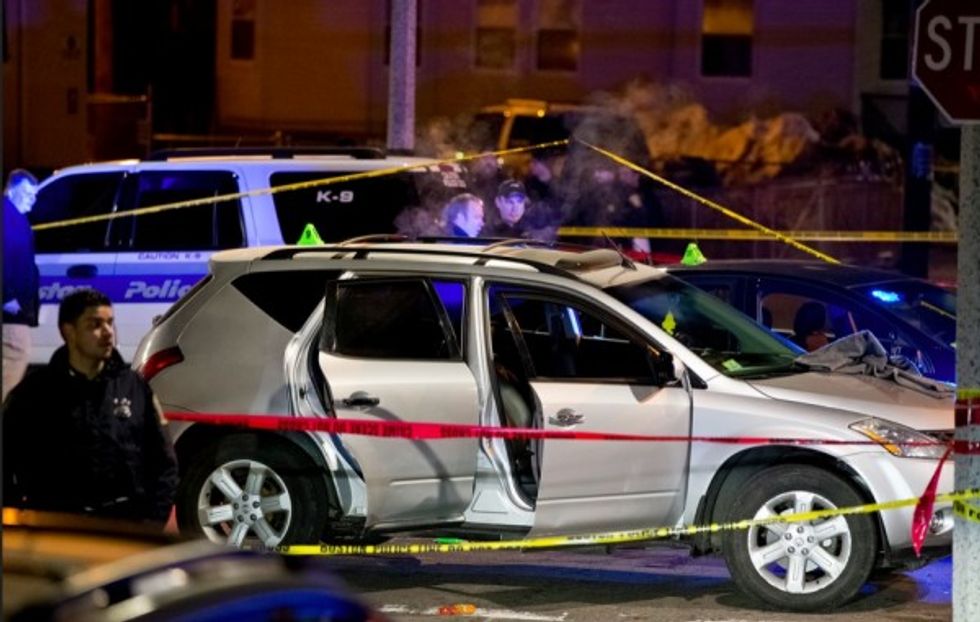 Police tape roped off a car involved in the shooting at the corner of Ruthven Street and Humbolt Avenue in Roxbury on Friday, March 27, 2015, in which a Boston police officer was shot in the face and two other people were also shot, one fatally. (Image source: Matthew J. Lee/The Boston Globe via Getty Images)
Evans said the suspect, 41-year-old Angelo West, had a violent criminal history with several gun convictions, WBZ said. West was arrested in 2001 after he allegedly fired at police officers trying to arrest him after witnessing West complete a drug deal, the Boston Globe reported.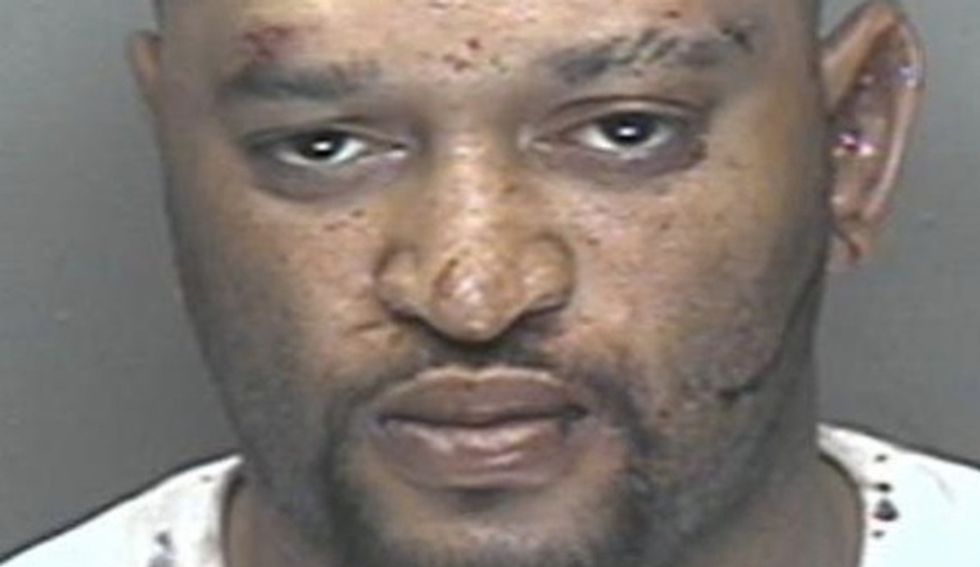 Angelo West (Image source: WBZ-TV)
Evans said the police officers, part of a gang unit, pulled the vehicle over for a routine stop. Two other people in the car were being interviewed, and it was too early to say whether criminal charges would be filed against them, he said.
Moynihan, 34, is on the police Youth Violence Task Force and is a highly decorated military veteran, Evans said.
He is a former Army Ranger who served in Iraq and was honored at the White House in May as a recipient of the National Association of Police Organizations TOP COPS award. Moynihan received the award for being one of the first responders in Watertown following the April 2013 gunbattle with the Boston Marathon bombers.
Moynihan had helped transit police Officer Richard Donohue, who was shot in the leg and nearly bled to death when police tried to apprehend Tamerlan and Dzhokhar Tsarnaev, Lieutenant Michael McCarthy said.
"The officer here is in tough shape, but we're all pulling for him, and hopefully he'll pull through," Evans said. "His family's with him, the clergy has been here and ... let's pray for him."
The Rev. Mark Scott of the Black Ministerial Alliance of Greater Boston said Moynihan was shot "assassination-style" and called for calm in the predominantly black Roxbury section, CNN reported.
"This is not about 'Black Lives Matter,'" he said, CNN noted, referring to protests after the shootings. "It's about all-the-lives-in-the-community matter and it's about the police ... responding to a concern from the community."
Here's a clip of protesters confronting and taunting police following the shooting; one protester could be heard instructing others, "Everyone put their hands up!" (Content warning: Profanity):
The Associated Press contributed to this story.
This story has been updated.
(H/T: The Gateway Pundit)
—
Follow Dave Urbanski (@DaveVUrbanski) on Twitter