We've all felt it: Something unfamiliar and uncomfortable pops up in your clothing.
But most of us haven't pulled a mystery item out of our clothing on live TV.
KMSP-TV meteorologist Steve Frazier found himself blushing and stammering after he pulled a pointy surprise from his apparel on Friday night while gearing up for a weather report — and live cameras caught the whole thing.
"I'm sorry," Frazier says mid-newscast, interrupting himself and reaching back into his jacket. "My God."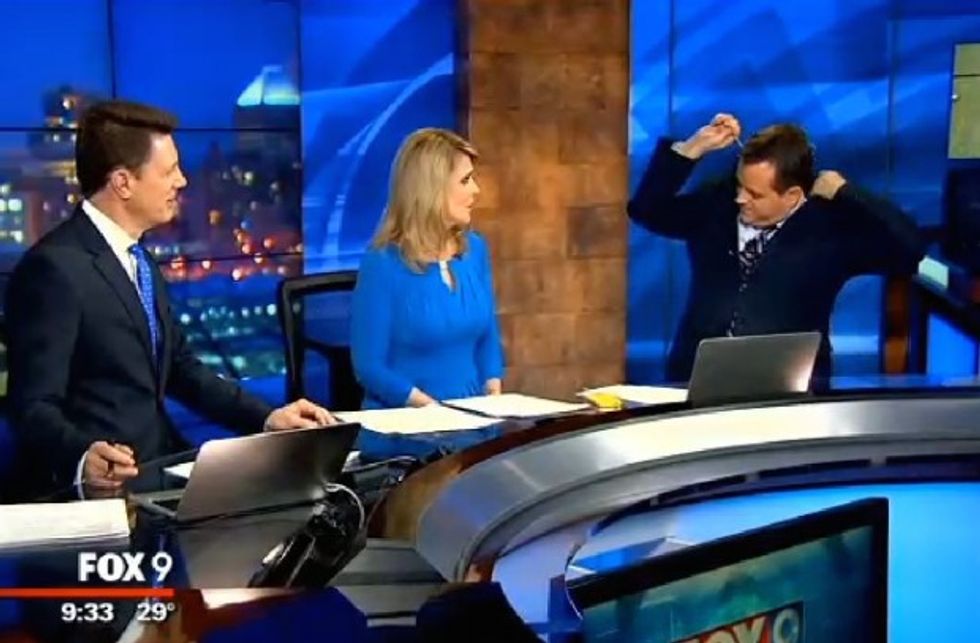 Image via KMSP-TV
He reveals the source of his discomfort: the coat hanger he'd left in his jacket.
"I thought it was just the tight button," Frazier laughs, trying to explain himself as his fellow newscasters lose it. "Can we just go to the weather?"
Watch the moment unfold below:
(H/T: Reddit)
—
Follow Zach Noble (@thezachnoble) on Twitter