A scary moment unfolded Friday during a soccer match between Russia and Montenegro that eventually contributed to the entire match being called off.
Just one minute into the European Cup 2016 qualifying game, Russian goalie Igor Akinfeev was minding his net when a fiery object came flying from the crowd and hit him directly in the back of his head. He immediately went down: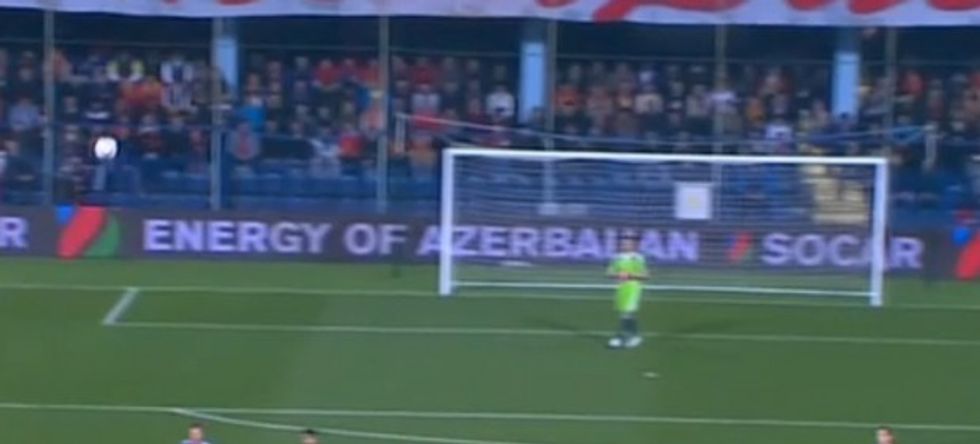 (Source: ESPN screen shot)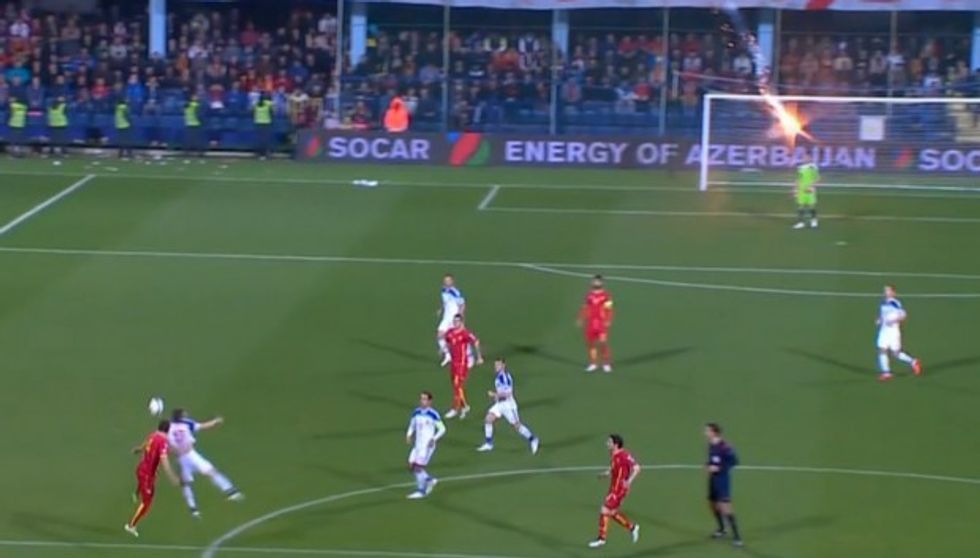 (Source: ESPN screen shot)
Akinfeev was eventually carted off the field and taken to a hospital where he was treated for a neck injury and minor burns.
Here's how it unfolded:
But that wasn't the only incident of the match. In the second half, as a Russian player was getting ready to throw the ball in from the sidelines, he appeared to be hit by something in the back. He picked it up and brought it to the referee, who immediately called off the game: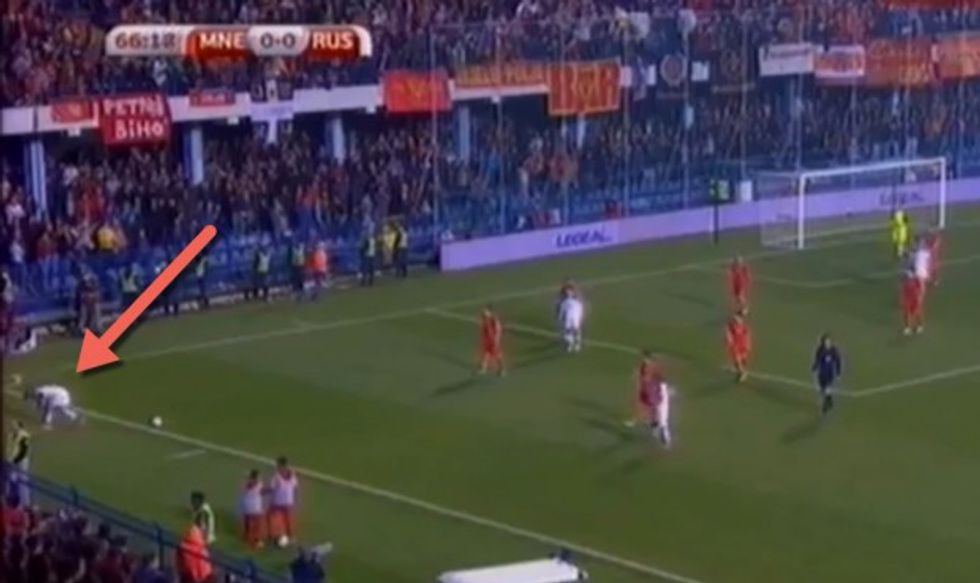 (Source: Deadspin screen shot)
That led to a brief scuffle as the teams exited the pitch. It's unclear what the object was.
The Russian Football Association has filed an official protest, saying the match "should be forfeited by Montenegro."