Amanda Moss could hardly believe it when Kylee, her 7-year-old daughter, came home and showed her the letter from her Missouri school.
"She wanted to know if it meant that she was fat because she saw 'lose weight' on it," Moss told WDAF-TV.
The letter from Hillcrest Elementary School in Belton reported each student's BMI, or body mass index, from measurements taken in physical education class.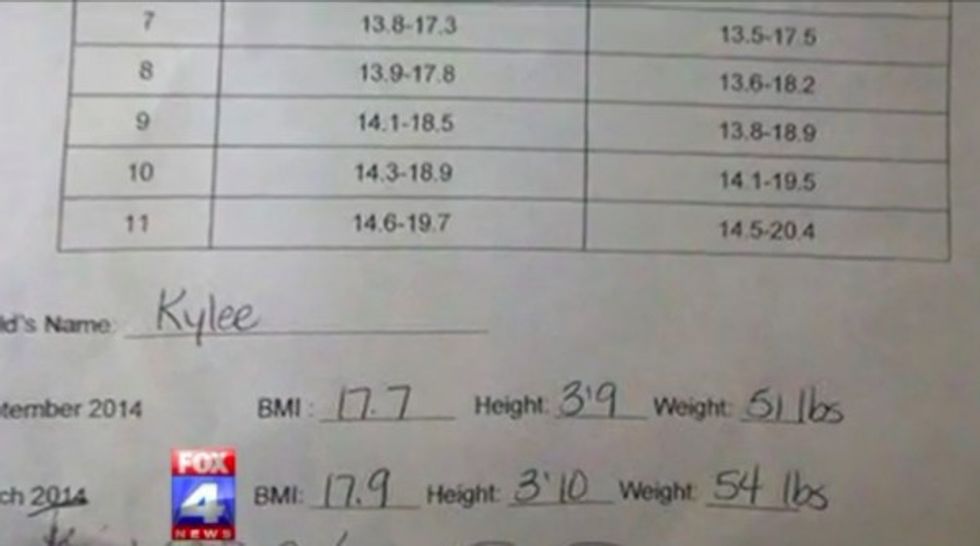 Image source: WDAF-TV
"Whenever she read it, she only needed help with ... 'body composition,'" Moss told the station, "and when she knew that her number was bigger than the number for her age, she knew that it meant something."
As it happens, Kylee stands 3 feet 10 inches and tips the scales at 54 pounds.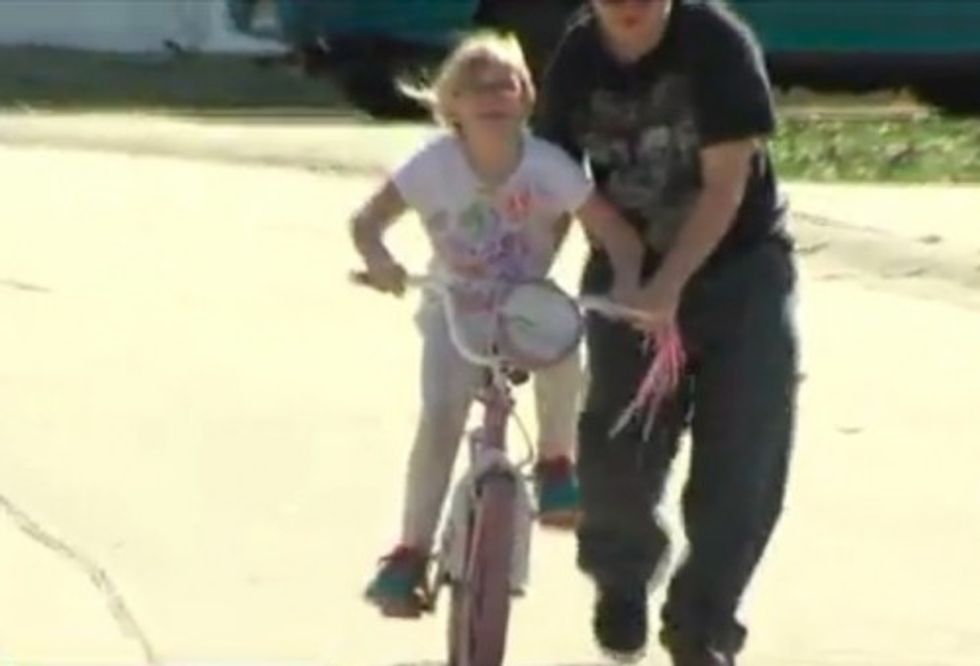 Image source: WDAF-TV
"It was frightening to know that a child in second grade would worry about what their body image is," Moss told WDAF.
Moss and other parents told the station the school shouldn't have let students examine their BMI numbers, given the potential for negative reactions and especially teasing and bullying.
Heidi Hickam's son Kaleb is 10 years old and has a weight problem along with a disease that affects his liver.
"We know that he has a health problem, and we don't need a letter to remind me of that," Hickam told the station.
Belton Superintendent Andrew Underwood said the district didn't mean "anything malicious by it. I think our teachers are just really trying to help out." But he indicated future BMI readings will be sent with advance notice.
—
Follow Dave Urbanski (@DaveVUrbanski) on Twitter