Joining the protests over Indiana's religious freedom law, the mayors of Seattle and San Francisco have banned city employees from travel to the Hoosier State using public funds.
Seattle Mayor Ed Murray, a Democrat, made his announcement Saturday, ABC News reported.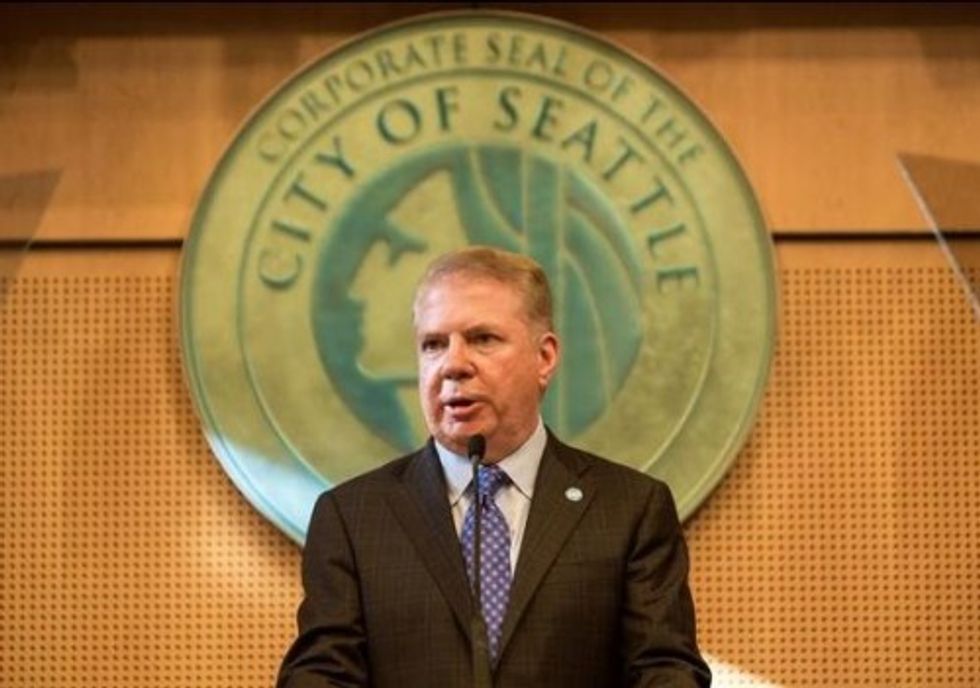 Seattle Mayor Ed Murray (Image source: AP/seattlepi.com, Jordan Stead)
"Seattle has been a leader in the fight to protect civil rights and ensure equality for all people — no matter who you are, or who you love," Murray said in a statement. "This is why I am ordering that none of our taxpayer dollars should go toward supporting this discriminatory law."
Murray's ban followed a similar action by San Francisco Mayor Edwin Lee, also a Democrat, on Thursday, Politico reported.
"We stand united as San Franciscans to condemn Indiana's new discriminatory law," Lee said in a statement. "San Francisco taxpayers will not subsidize legally-sanctioned discrimination against lesbian, gay, bisexual and transgender people by the State of Indiana."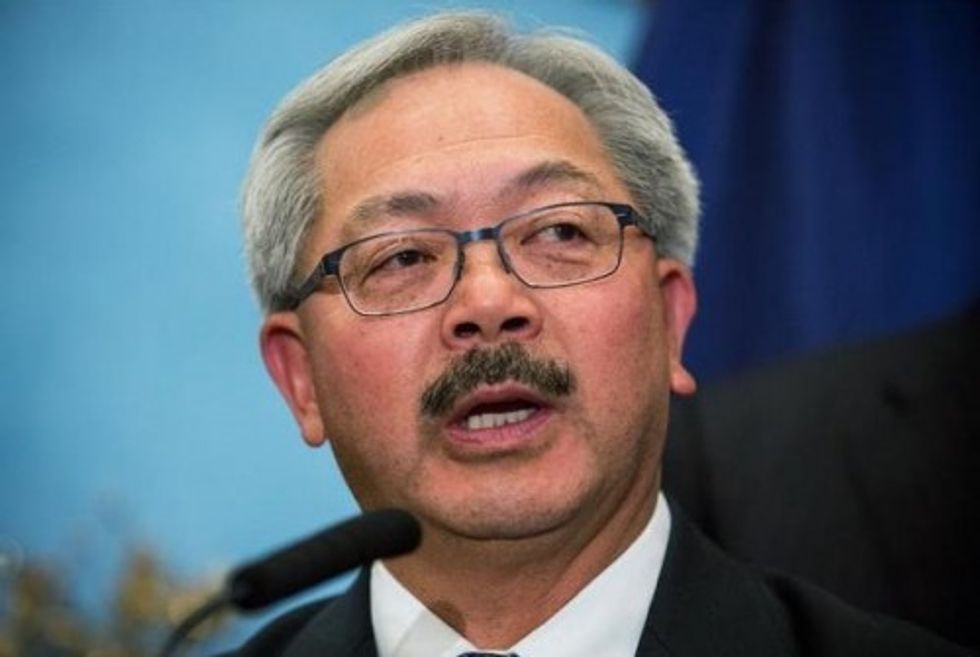 San Francisco Mayor Edwin Lee (Image source: Andrew Burton/Getty Images)
While the Religious Freedom Restoration Act focuses on allowing people and organizations to follow their religious beliefs, many counter that it opens the door to discrimination against LGBT people. Gov. Mike Pence, a Republican, has been under fire since signing the bill into law last week.
—
Follow Dave Urbanski (@DaveVUrbanski) on Twitter