Syrian President Bashar al-Assad on Sunday told "60 Minutes" that his military did not use chemical weapons against his country's citizens, calling the widely held belief "malicious propaganda against Syria."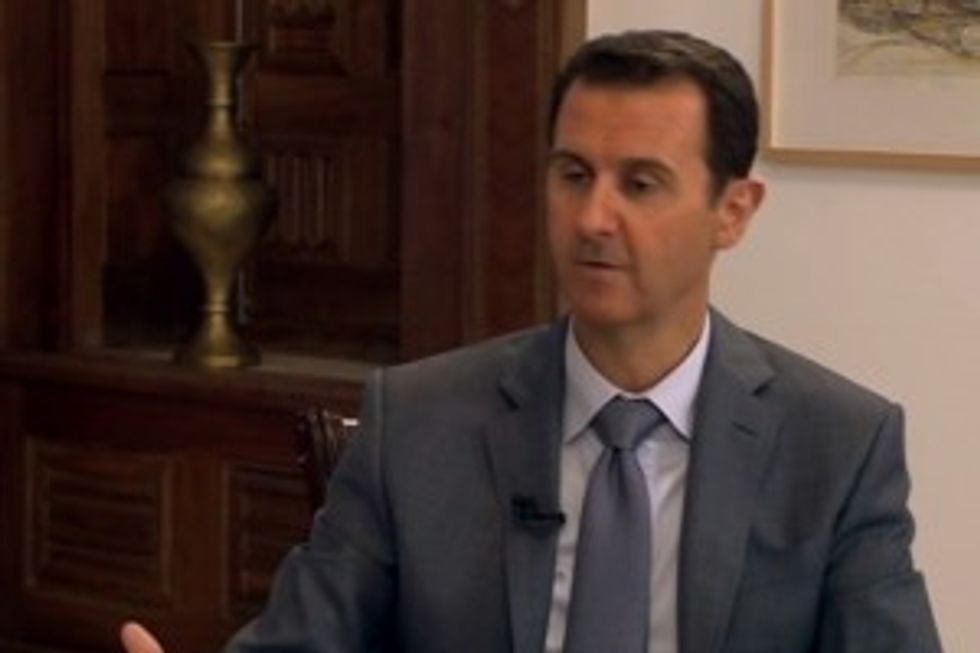 Syrian President Bashar al-Assad (Image source: CBS News)
When interviewer Charlie Rose brought up evidence of chlorine gas as one example of "barbaric" acts of war on the government's part, Assad was quick to put that aside.
"First of all, the chlorine gas is not military gas," Assad said. "You can buy it anywhere."
When Rose argued that the gas can be weaponized, Assad said it's "very self-evident" that chlorine gas is "not very effective; it's not used as military gas." Assad further argued that traditional weapons are more important, and that if the gas was more effective, terrorists would have used it "on a larger scale."
Assad also said he welcomes international inspections to determine if chemical weapons have been used.  
As for Syria's use of barrel bombs, Assad went further pushing back the accusation.
"No, no," Assad told Rose. "There's no such a thing called barrel bombs. We have bombs. And any bomb is about killing."
Here's a look at the interview:
—
Follow Dave Urbanski (@DaveVUrbanski) on Twitter