The Department of Motor Vehicles knows its long lines can be maddening. Yet instead of improving customer service, one state's DMV is beefing up security.
The Nevada DMV has requested funding for the purchase of 12 semiautomatic rifles as part of an active "Active Shooter Program," KNPR reported, because of how "prevalent" firearms are in the state.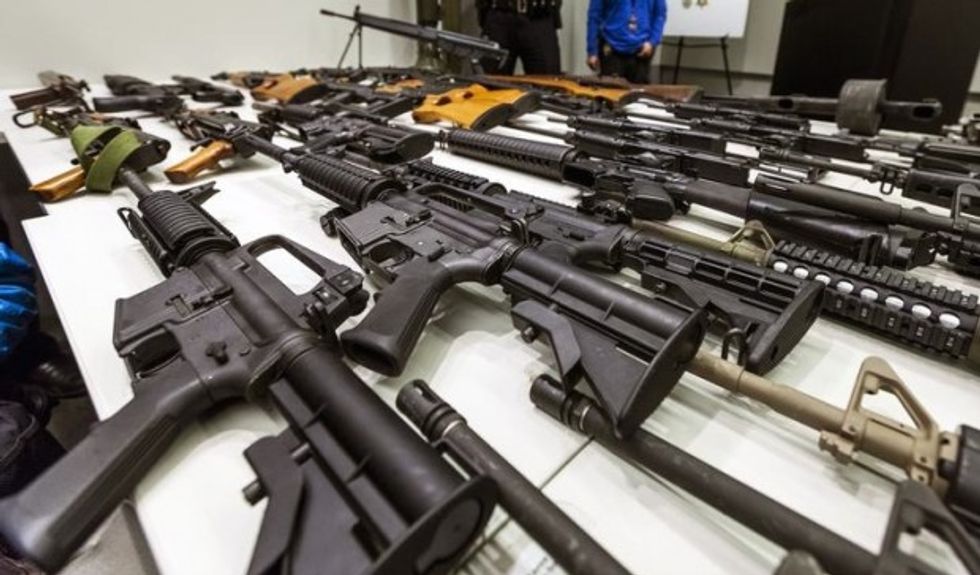 A variety of military-style semiautomatic rifles obtained during a buy back program are displayed at Los Angeles police headquarters on Thursday, Dec. 27,2012. (AP Photo/Damian Dovarganes)
"Handguns and firearms are prevalent in the state of Nevada," deputy administrator Sterling Nixon told KNPR.
While DMV security agents are already equipped with handguns, Nixon said the semiautomatic rifles have a higher accuracy, therefore lessen the chances of innocent civilians getting hurt.
"We lean toward protecting the public with whatever means we have," he said.
—
Follow Zach Noble (@thezachnoble) on Twitter