Last week, cops in Washington conducted a different kind of manhunt and it wasn't long until they found who they were looking for.
In a Facebook post, the Federal Way Police Department wrote that it was trying to identify the unknown driver seen committing a "miraculous action" Thursday. The man was caught on surveillance camera hopping out of his car to stop a 4-year-old boy from running out into a busy intersection.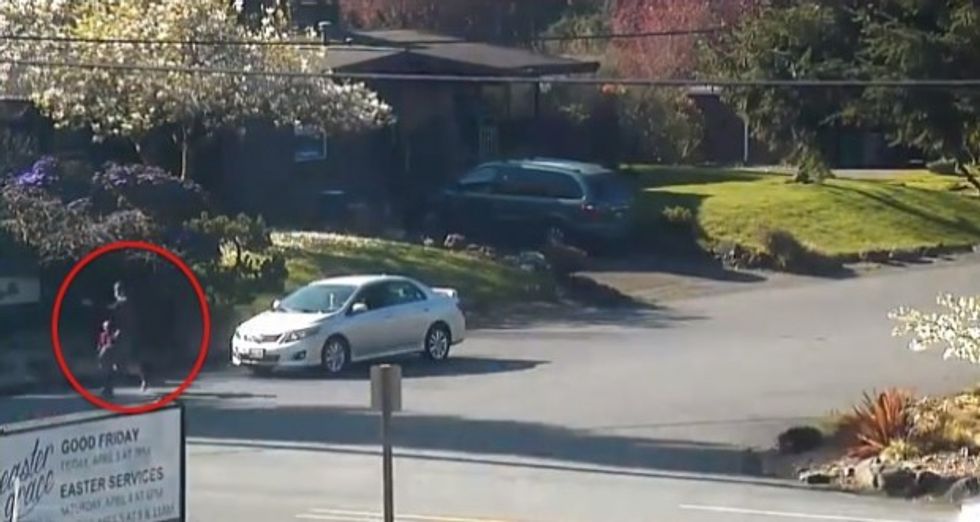 On Friday, police were trying to find the man who stopped a little boy from running into traffic. (Image source: YouTube)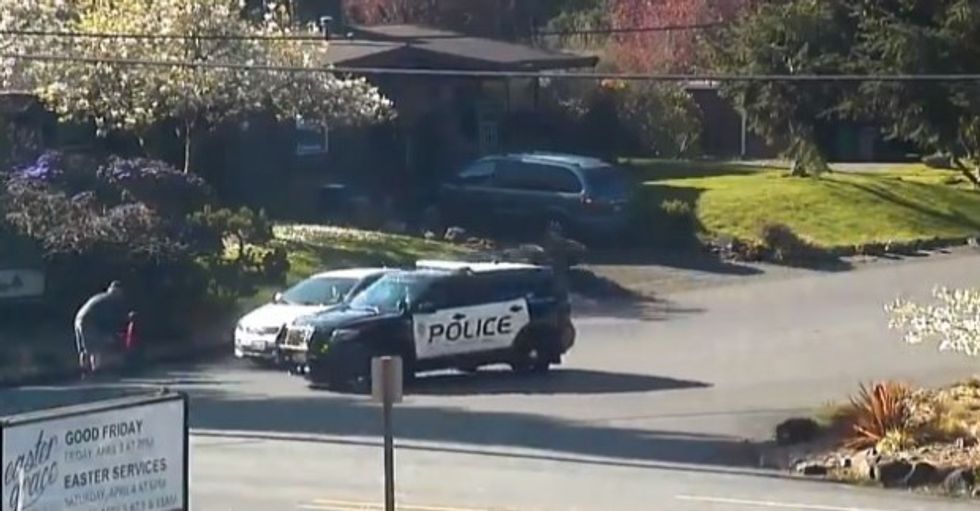 Police arrived on the scene just as Deeds stopped the boy, but Deeds was on his way before officers could speak to him. (Image source: YouTube)
"FWPD would like to identify this man to personally thank him for his quick action," the post said, asking people to contact the department with any leads.
According to KOMO-TV, the man, later identified as Sam Deeds, was spotted by the news station's photojournalist Mitch Pittman.
"Kind of didn't want to put myself out there, and get any credit for anything that I don't think there's really any credit due for," Deeds told KOMO.
He explained that he was on his way to take his own son fishing when he saw the 4-year-old "just booking along, run, run, run" on the side of the road.
Watch the footage of the rescue:
Commander Casey Jones told Deeds "we wanted meet you and shake your hand, not only from the police department, but from me as a father as well." Jones told the news station, Deeds "likely saved this kid's life."
According to KOMO, Deeds humbly replied that he was just in the "right place at the right time, [and was] thankful to be there."
The news station reported that the little boy's parents said he had escaped.
Watch KOMO-TV's report:
Here's another repot on the incident: