The White House said it's looking into whether President Barack Obama's passport information was mistakenly leaked along with that of dozens of other world leaders last year.
The Guardian reported that private information including passport and visa details belonging to President Barack Obama, Russian President Vladimir Putin, German Chancellor Angela Merkel, Chinese President Xi Jinping and others was accidentally sent out by an employee of the Australian immigration department to a member of the Asian Cup football organizing committee.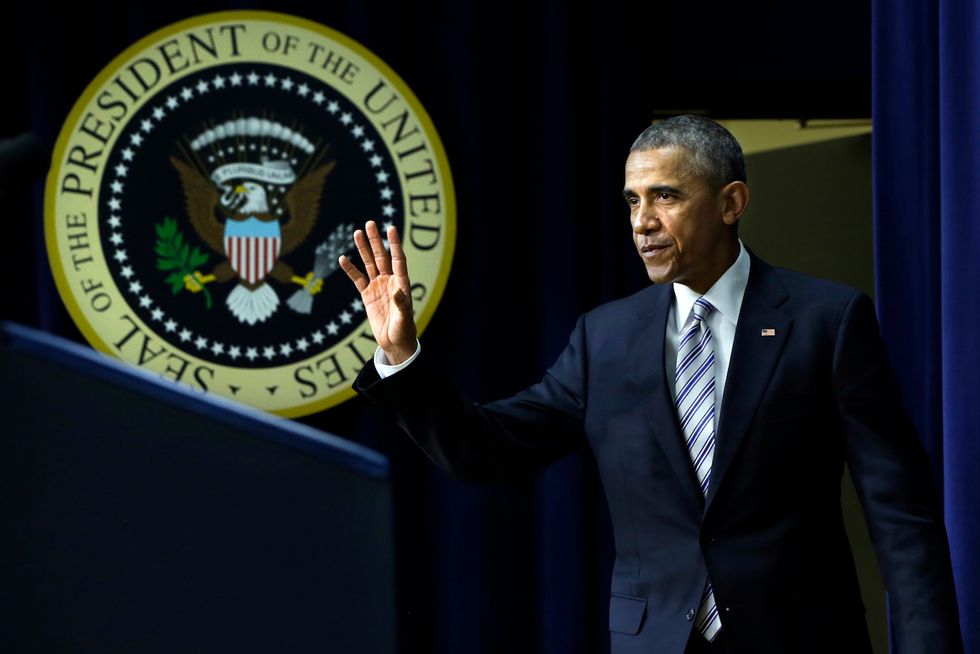 AP Photo/Jacquelyn Martin
"I have seen those reports. I cannot confirm that at this time. I can tell you we are looking into this and will take all appropriate steps necessary to ensure the privacy and security of the president's personal information," White House spokesman Eric Schultz said Monday.
According to the Guardian, the Australian government did not inform the world leaders of the Nov. 7, 2014 breach, which was attributed to "human error" in an email from the visa services director at Australia's Department of Immigration and Border Protection obtained under a freedom of information request. 
The email to the Australian privacy commissioner said the "name, date of birth, title, position, nationality, passport number, visa grant number and visa subclass held relating to 31 international leaders (ie prime ministers, presidents and their equivalents) attending the G20 leaders summit."
The unintended recipient deleted the email, the immigration official wrote, and it is "unlikely that the information is in the public domain."
"Given that the risks of the breach are considered very low and the actions that have been taken to limit the further distribution of the email, I do not consider it necessary to notify the clients of the breach," the email said.
(H/T: Daily Mail)
—
Follow Jon Street (@JonStreet) on Twitter