Sen. David Vitter (R-La.) said the reason for not impeaching President Barack Obama is that it would have two harmful effects: Both Vice President Joe Biden and former Secretary of State Hillary Clinton would become president.
"What does it look like to have Joe Biden as president instead of Barack Obama?" Vitter said at a town hall meeting Monday, in response to a question from an audience member about impeachment, according to the Advocate in Louisiana. "I'll tell you what it looks like, it looks exactly the same. So what do we do the next time, impeach Joe Biden? OK let's impeach Joe Biden. What do you think the next presidential election looks like? Do you think that hurts Hillary? Because I don't. I think that elects Hillary. I think that elects Hillary for eight years."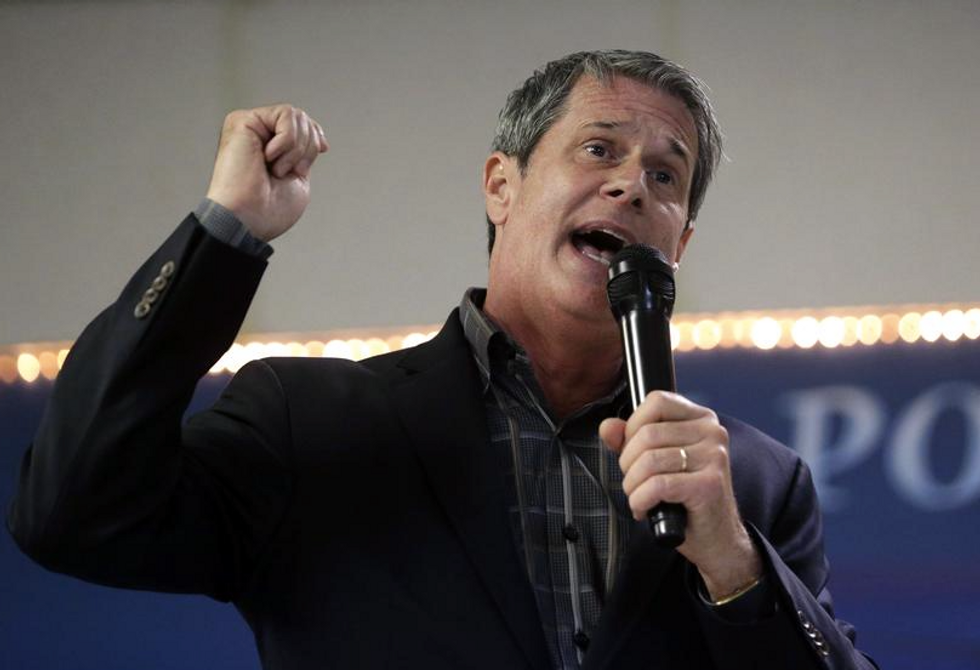 Sen. David Vitter (R-La.) said Joe Biden and Hillary Clinton would each become president if Barack Obama were impeached. (AP Photo/Gerald Herbert)
Vitter was holding the town hall with Rep. Garrett Graves (R-La.), who said having a President Biden "probably concerns" him the most.
"We would have Joe Biden as the president of the United States, which I will tell you probably concerns me more than anything else," Graves said.
Nevertheless, Graves said that executive overreach by the president provides grounds for impeachment, the New Orleans Times-Picayune.
Vitter reportedly tried to redirect the discussion at the town hall meeting away from an Obama impeachment.
Obama's various executive actions on matters such as immigration, gun control and implementation of the health care law have prompted some administration critics to call for his impeachment, though such a prospect is highly unlikely and does not have the support of Republican leadership in Congress.