Dallas Stars' defenseman Patrik Nemeth was protecting his team's zone against an attack from the Calgary Flames when a shot deflected off his stick and headed towards his face.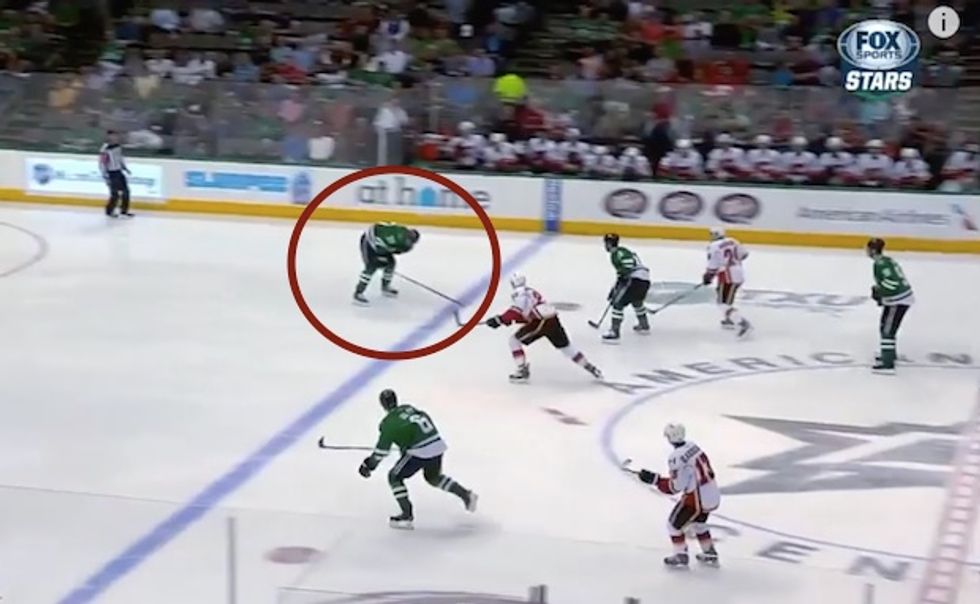 Image source: YouTube
Nemeth bent over and reached towards his head as it became apparent he was hit near the eye by the puck.
Fortunately, the puck did not make a direct hit on his face, but something odd did end up happening: The puck got stuck between his left eye and the visor on his protective facemask.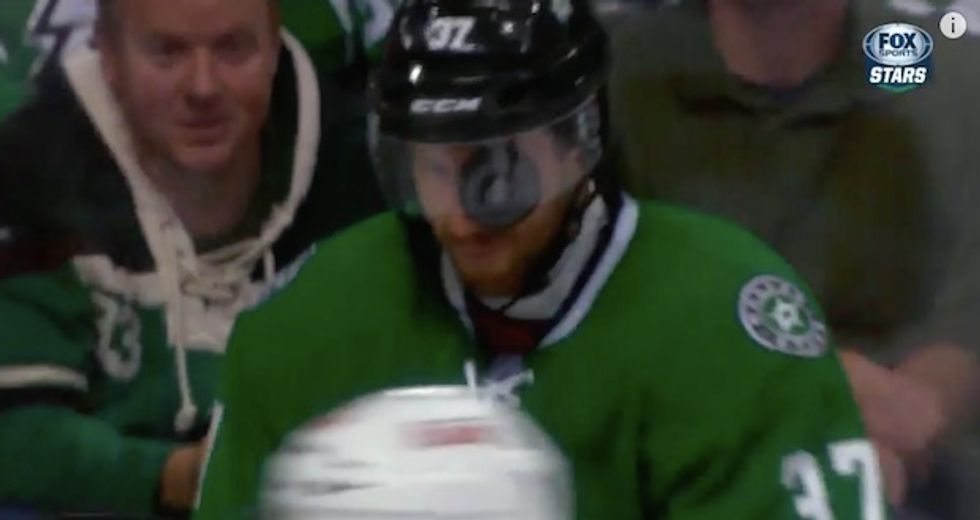 Image source: YouTube
Seconds later, Nemeth removed the puck and smiled, realizing he probably made the night's highlight reel.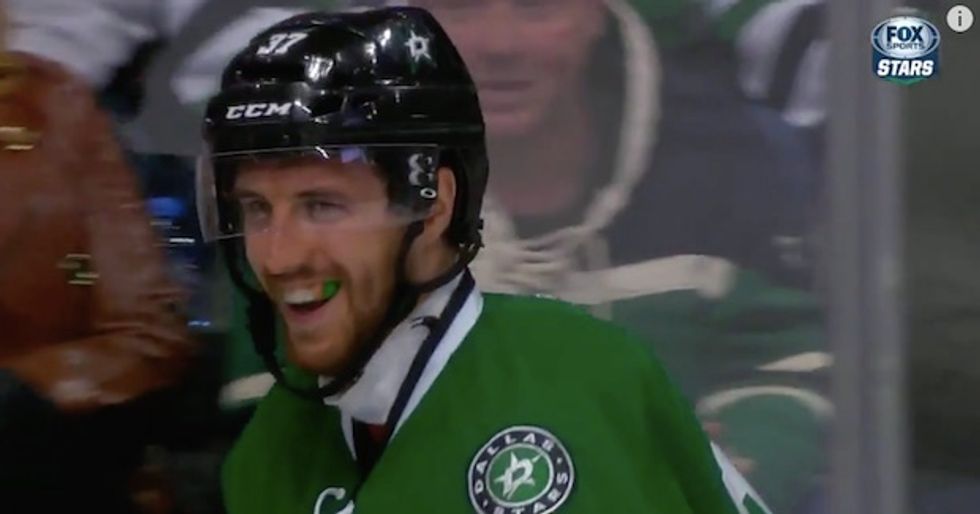 Image source: YouTube
Watch the clip from the NHL:
__
Follow Mike Opelka (@Stuntbrain) on Twitter.