There must be something in the air this week.
For the second day in a row, cameras captured police embroiled in a high-speed chase with a gray truck. The first was in Texas on Monday, which ended when the suspect ran into a woman's home. Tuesday's chase ended much differently, however, when fed-up police officers decided to end it in a cloud of smoke.
The second chase unfolded in Virginia on the Fairfax County Parkway. That's where somebody in a truck was recklessly evading officials. One officer in a car decided to ram the vehicle. When the suspect continued, another officer took over the ramming duties, sliding the man into a concrete wall and wrecking his squad car in the process.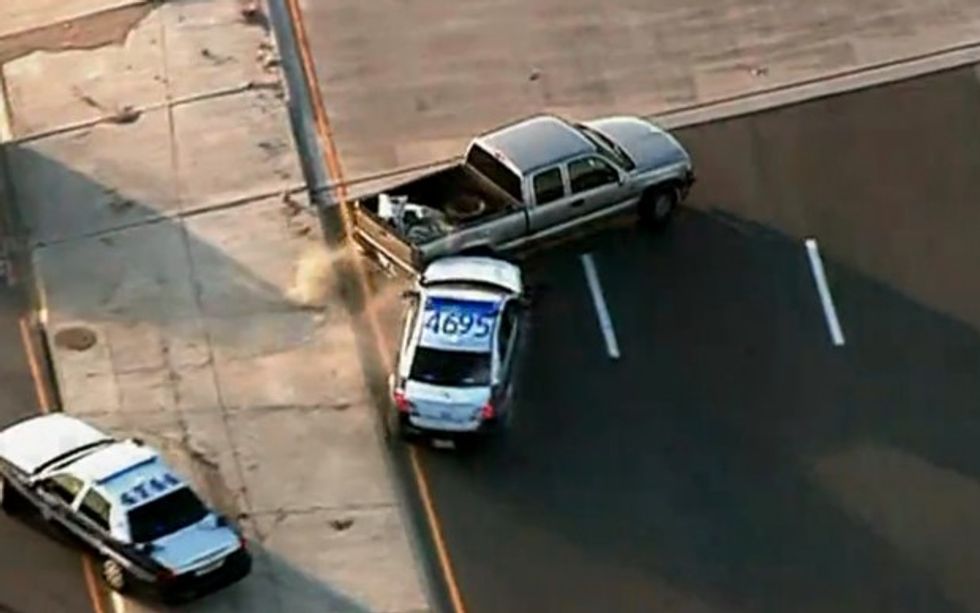 (Source: WUSA-TV screen shot)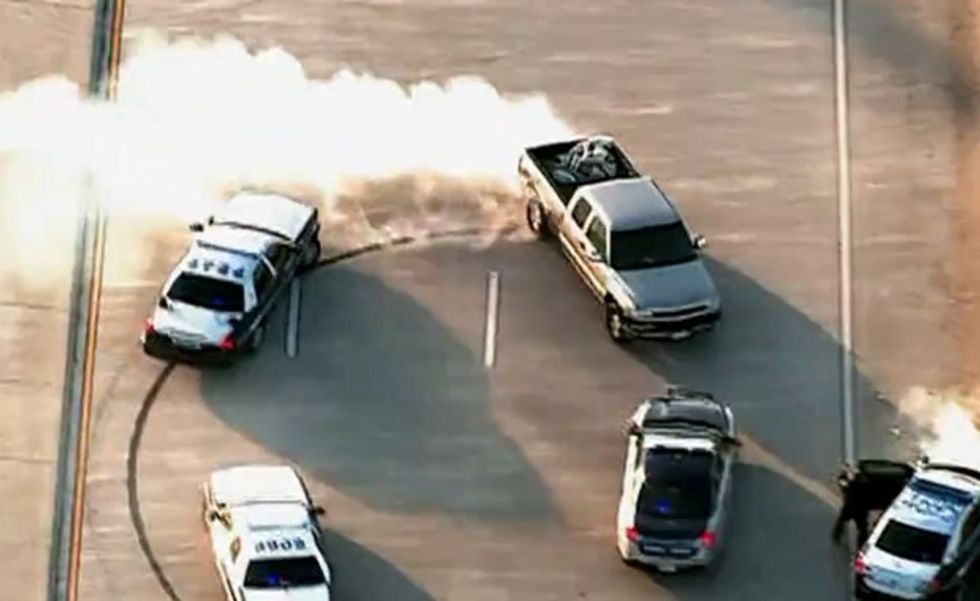 (Source: WUSA-TV screen shot)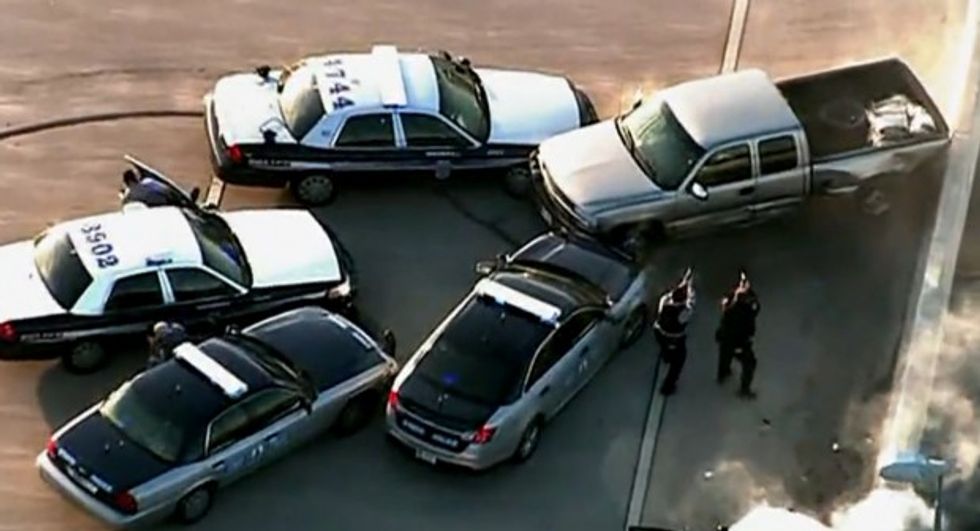 (Source: WUSA-TV screen shot)
As the suspect tried to continue, smoke rising both from his vehicle and the officer's, other squad cars boxed him in. The officers drew their weapons and apparently took him into custody.
Watch it all unfold below:
It's unclear why the suspect was fleeing, but WUSA-TV said it is not related to the escaped D.C.-area prisoner.