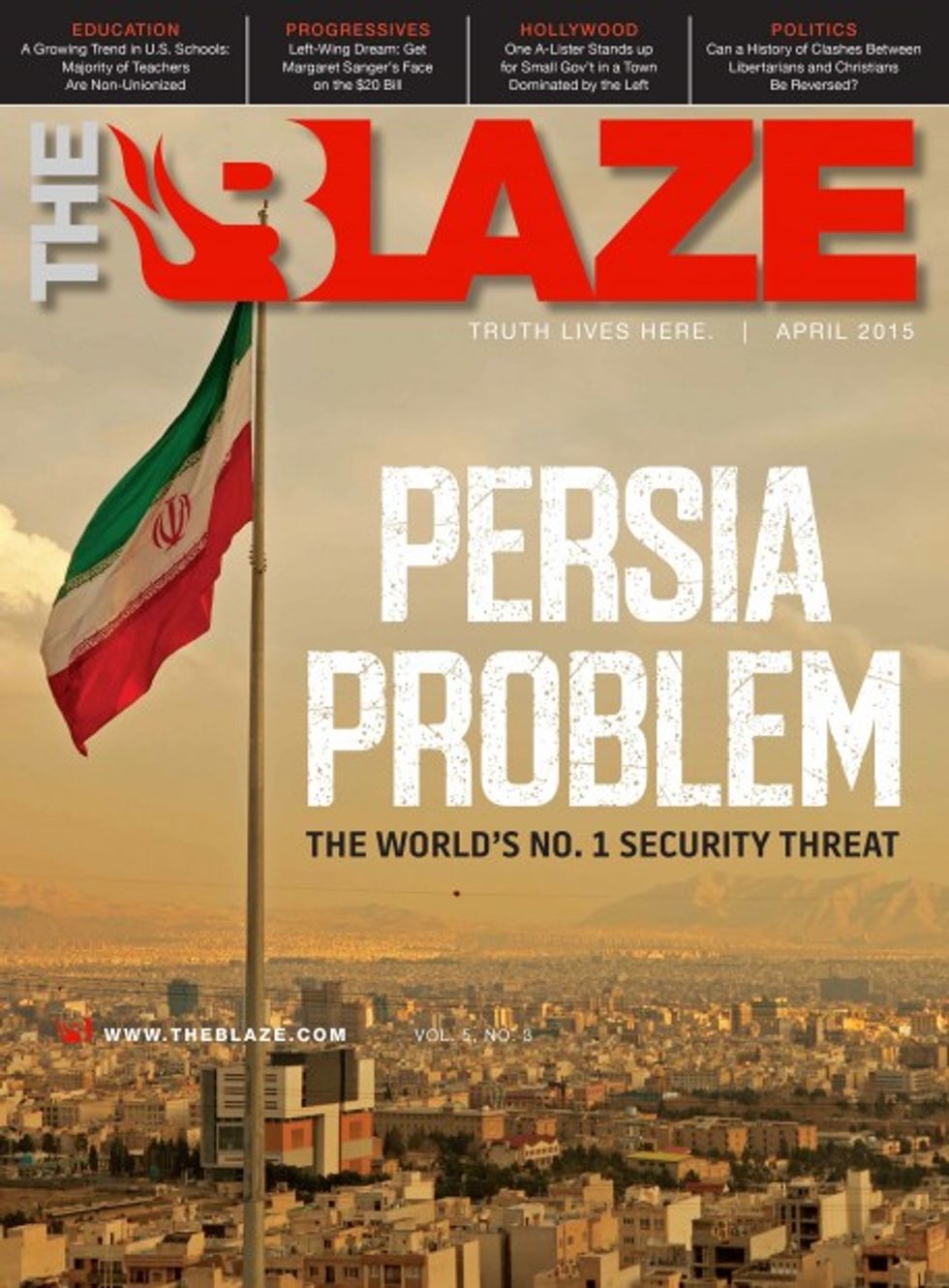 Iran is the greatest threat to international security today.
The mullahs and their lackeys have big plans—as evidenced by their terror ties, naval exercises (including blowing up a mock U.S. aircraft carrier), nuclear ambitions, meddling in the Middle East chaos and connections to anti-American regimes around the world.
Are we prepared for a Persian insurgency?
Do our elected leaders really believe that if we're nice to them, they'll be nice to us?
Also in this issue: With a big election season ahead of us, can a history of clashes between libertarians and Christians be reversed? Our Fred Lucas examines what it might take to get the two sides to come together to fight Big Government and work to preserve American liberty.
Subscribe to TheBlaze Magazine today and get this issue FREE.
Follow Chris Field (@ChrisMField) on Twitter