White House press secretary Josh Earnest accused Indiana Gov. Mike Pence of "falsely" making a comparison between the federal religious freedom law and the controversial law the governor recently signed in his state.
After a backlash over the law from LGBT groups and others who say the Indiana law legalizes discrimination, Pence announced Tuesday that he is seeking a clarification amendment to the law, while continuing to defend it.
Asked Tuesday if amending the law is enough, or if the White House would favor full repeal, Earnest was not specific.
"The kind of public outcry that we've seen in response to the signing of the law I think is indicative of how this piece of legislation flies in the face of the type of values that people across the country strongly support," Earnest said. "We've seen the governor and other Indiana officials in damage control here because this law has provoked an outcry from business leaders across the state of Indiana."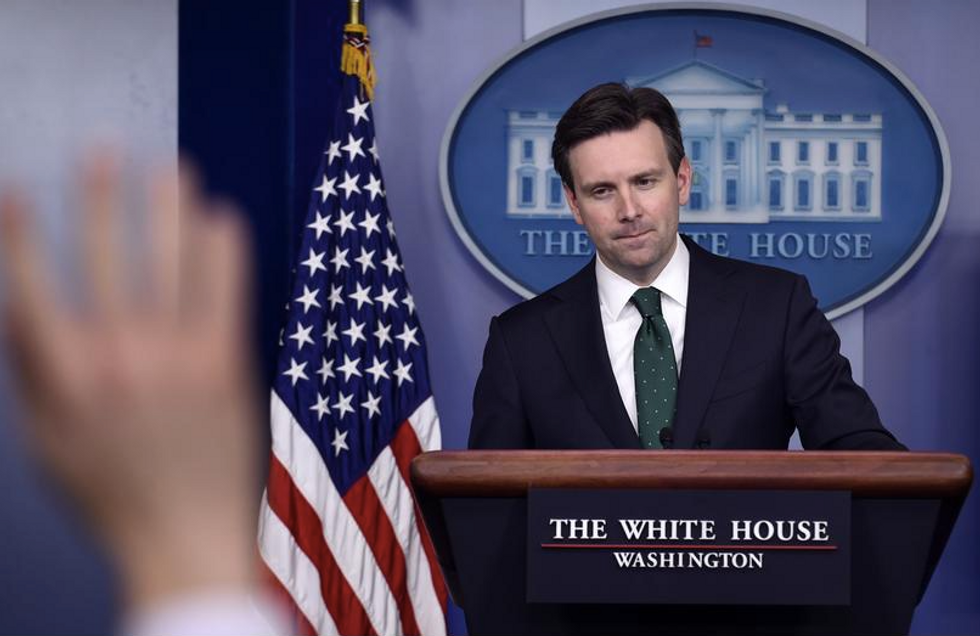 AP Photo/Susan Walsh
"Understandably we see business leaders saying they are reluctant to do business in a state where there customers or their employees could be subjected to greater discrimination just because of who they love," he continued.
Earnest rejected Pence's previous assertion that the Indiana law is similar to the 1993 Religious Freedom Restoration Act.
"Governor Pence has tried to falsely suggest that the law that was signed in Indiana was the same as the law that was passed on the federal level in 1993," Earnest said. "That is not true. And, the reason that's not true is the 1993 law as an effort to try to protect the religious liberty of religious minorities based on actions that could be taken by the federal government."
"The Indiana law is much broader. It doesn't just apply to individuals or religious minorities. It applies to a partnership, a limited liability company, a corporation, a company, a firm, a society, a joint stock company or an unincorporated association," he said. "It leaves open the question what type of religious views a joint stock company would may hold."