A father handed down some unconventional punishment to his son after he allegedly fought two "females" and hosted marijuana and alcohol-fueled parties at his mom's house. Some are hailing the father for disciplining his son, while others claim he went too far.
The teenager is seen on video admitting to fighting two girls, hosting the parties and possibly causing a robbery at the home because he let his friends know the house was "open."
"Y'all had blunts and Jello shots and y'all were in there drinking all kinds of alcohol," the father said. "And your mom's house is trashed, right? And you got your mom's house broken into, didn't you?"
His son answers both questions in the affirmative — then you hear sound of the hair clippers.
The father then shaved his son's head, giving him what is being referred to as a "George Jefferson" haircut. It wasn't immediately clear when the video of the punishment was recorded.
Watch the video, uploaded by World Star on Tuesday, below:
"You like to attract attention, don't you? This will get you a lot of good attention right there. Everybody looking at you now," the father lectured his crying son. "People have been spending years trying to talk to you, and trying to show you another to do stuff — and you haven't listened. So people have tried to discipline you in every way they know how, and you choose to just do whatever you want to anyway."
"Smile for the camera," he added.
Here's the end result: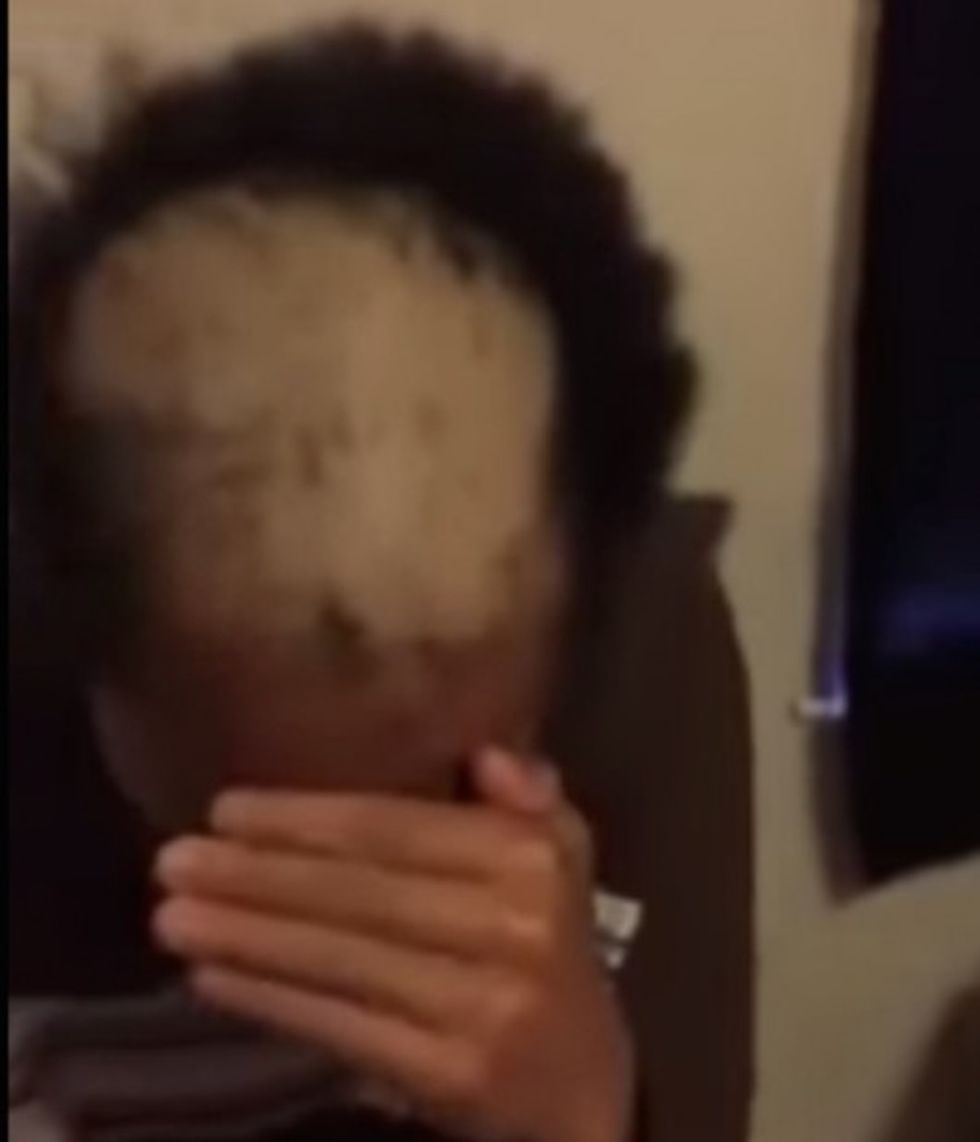 (YouTube)
Did the father go too far?
(H/T: Opposing Views)
---