They saw their lives flash before their eyes as a man wielding a gun in front of them told them to "get ready to die." That was, until someone passing by got ready to do something else.
According to KPTV, two boys in Salem, Oregon, were crossing the street when they stepped in the way of 59-year-old Edward West driving his truck. West yelled at the two 17-year-old boys to get out of the way, but they just yelled back.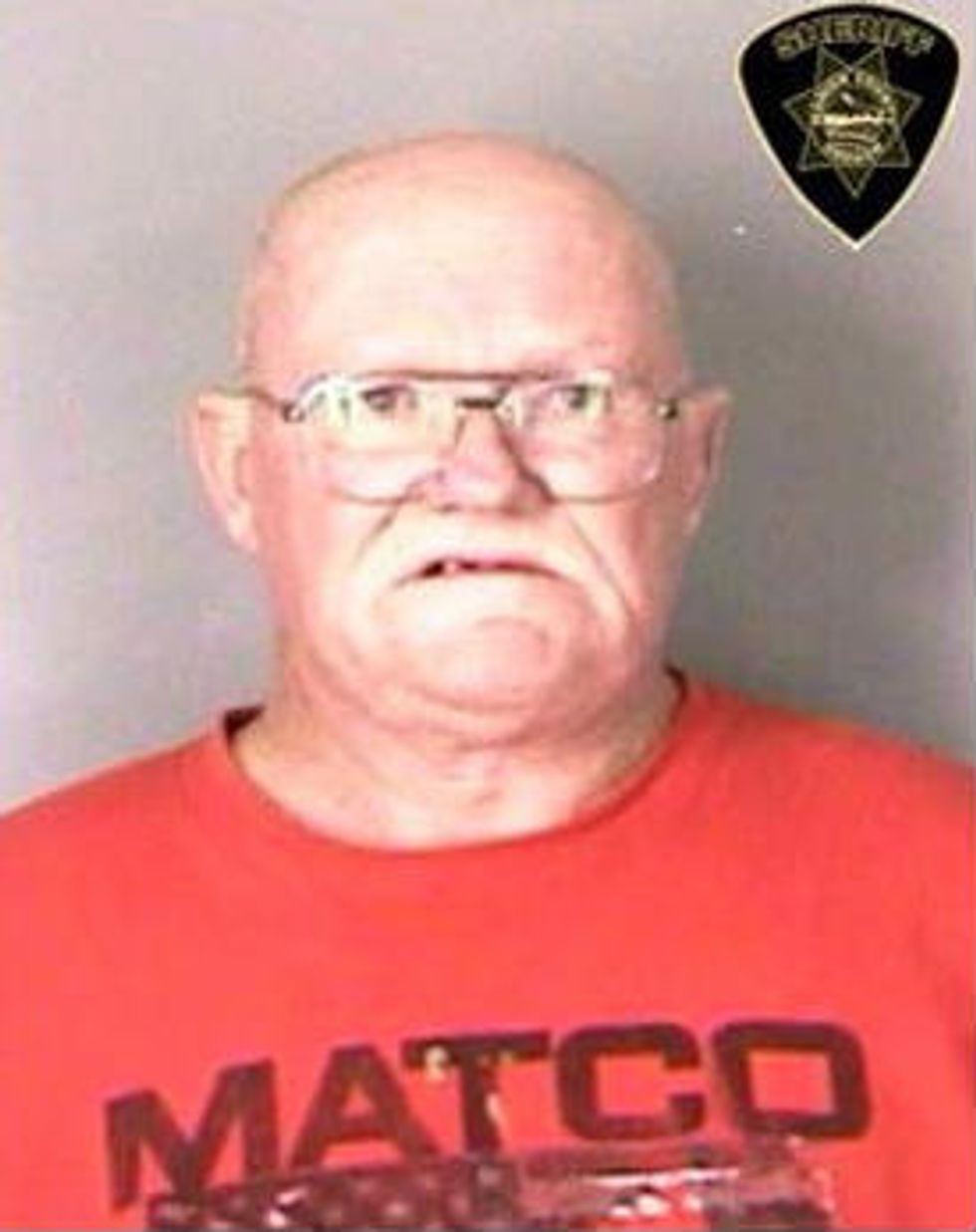 Image source: Marion County Sheriff's Department via KPTV
West drove his truck into a nearby parking lot to confront them further. There, the verbal confrontation escalated into a physical one.
As they were arguing, KPTV reported, West went back to his truck and grabbed a handgun, pointing it at the two teens and telling them to "get ready to die."
That's when an identified man driving by on a green motorcycle saw what was happening and came to the boys' rescue. The motorcyclist pulled over and used his helmet to knock the gun out of West's hand, giving the boys time to run away.
Darren Ruckard, one of West's neighbors, told KPTV that he and his family have had plenty of their own run-ins with West. Ruckard also recalled "several incidents" where West was "rude" to kids.
"Maybe this will teach him a lesson," Ruckard said of the incident.
West was arrested and now faces charges of unlawful use of a weapon, menacing and fourth-degree assault.
The Marion County Sheriff's Office is currently trying to find the man responsible for saving the two boys.
(H/T: KPTV)
–
Follow Jon Street (@JonStreet) on Twitter