Apparently believing it would free the dead for resurrection on Easter Sunday, a Utah man knocked over and destroyed more 30 graveyard headstones, police said, some of which dated back to the early 1800s.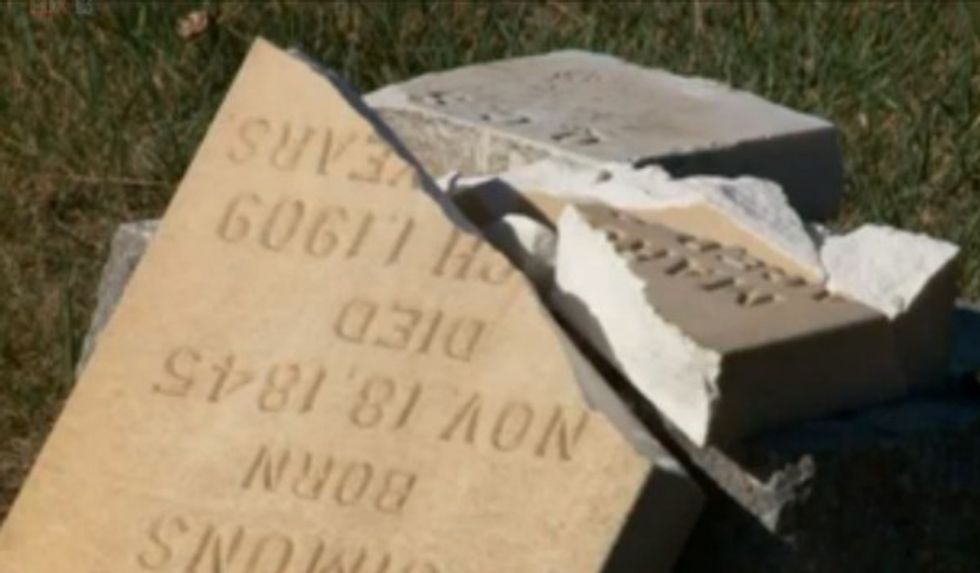 Image source: KSTU-TV
Spencer Robinson, 36, was arrested and jailed on a felony charge of damaging property, resisting arrest and criminal trespassing, KSTU-TV in Salt Lake City reported.
"To think of the history that some these old, hundred-year-plus headstones have had and to see them destroyed the way they were, it just made me sick," cemetery coordinator Todd Reynaud told the station.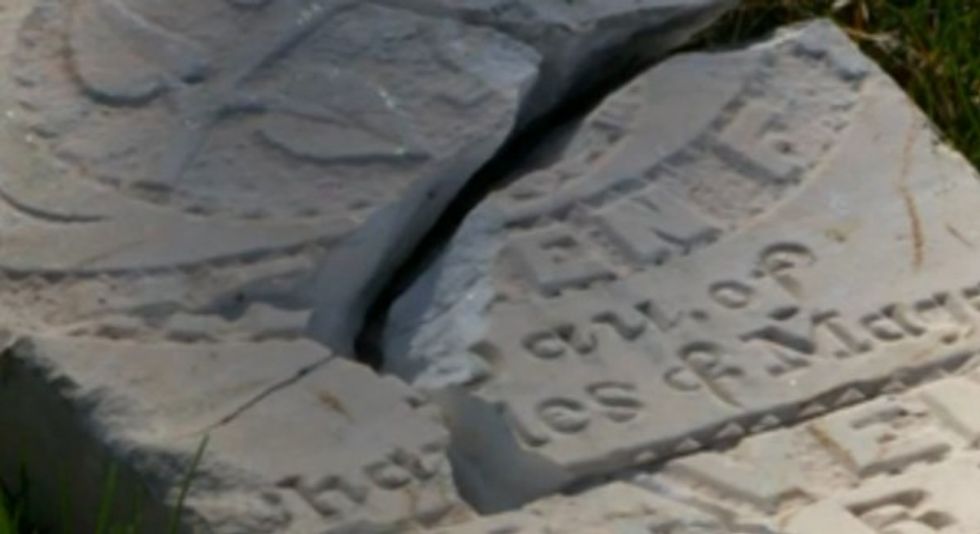 Image source: KSTU-TV
As for Robinson's apparent resurrection reasoning, Payson Police Lt. Bill Wright told KSTU the suspect "felt like he was doing the people a favor by taking the weight off the graves."
The station said while cemetery damage totaled about $50,000, some of the destroyed headstones were irreplaceable.
"They don't make them that way anymore," Reynaud told KSTU, adding that "you just can't glue them back together."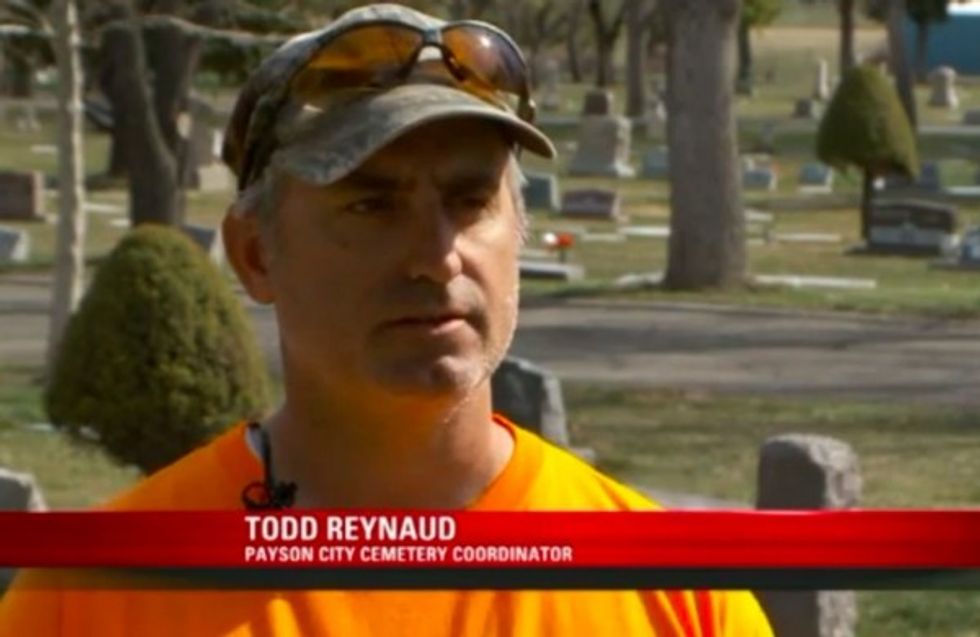 Image source: KSTU-TV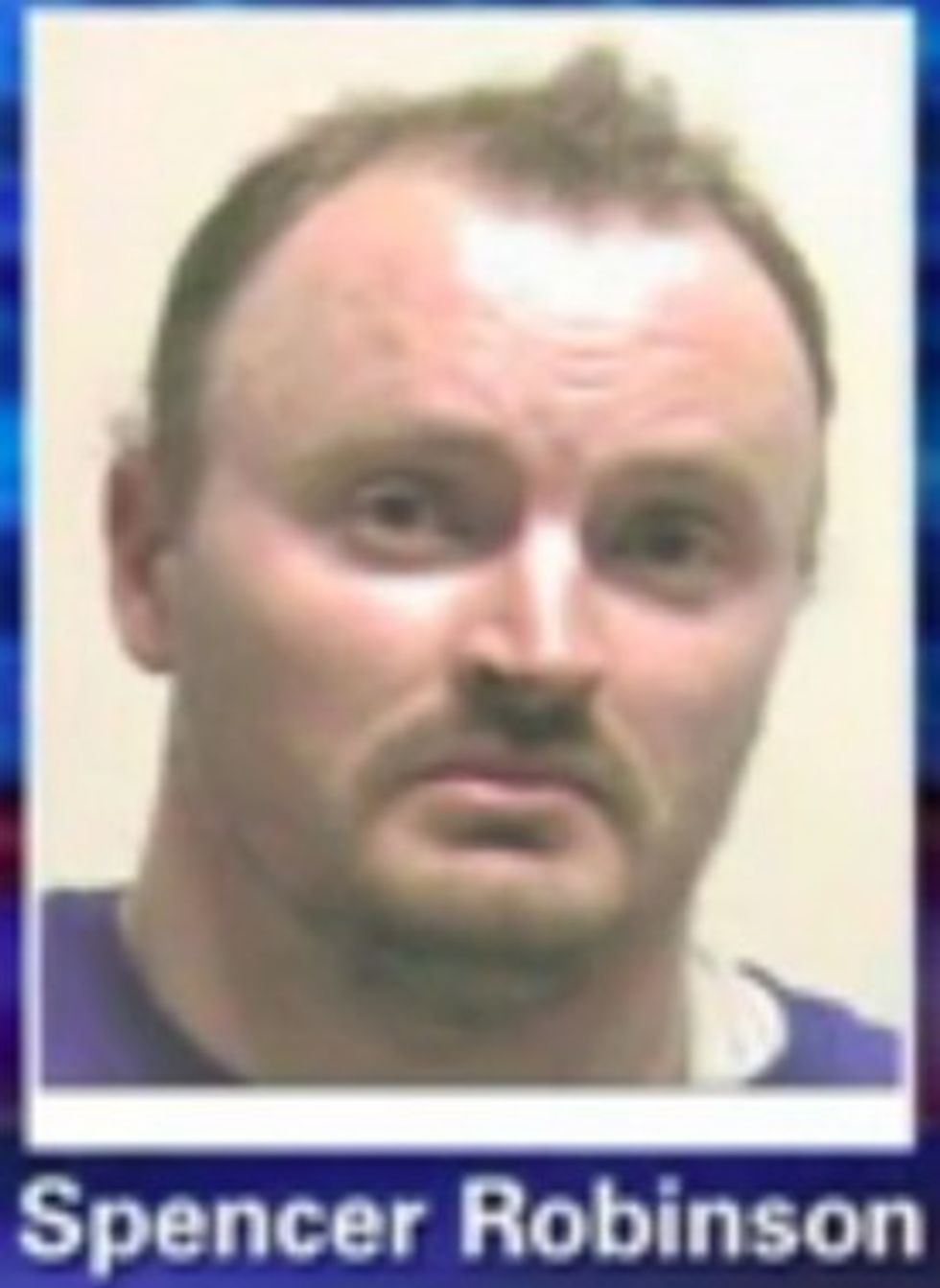 Image source: KSTU-TV
Robinson's family told KSTU he suffers from schizophrenia and bipolar disorder; his father added that his son refuses help for his condition and doesn't take medication — so a jail stay is somewhat of a relief.
"We're absolutely grateful that he's in a safe place where he can get the services and the resources he needs," Jack Robinson said.
Days before Sunday's incident, Robinson was kicked out of the cemetery for moving grave markers, Wright said. Following Sunday's incident, police tracked him down after finding his cellphone in the cemetery.
When police visited Robinson's residence Monday night, a family member told them he said he was planning to return and "finish the job" so that the dead could be released for resurrection on Easter, KSTU reported.
Robinson was spotted in the backyard but ran into the house and locked out police who were trying to arrest him. But officers forced their way into the house, wrestled Robinson to the ground and handcuffed him, the station noted.
—
Follow Dave Urbanski (@DaveVUrbanski) on Twitter