Eating fast food right after a workout might seem counterproductive, but new research suggests that a cheeseburger might be just as good as protein bars and sports drinks when it comes to helping the body recover.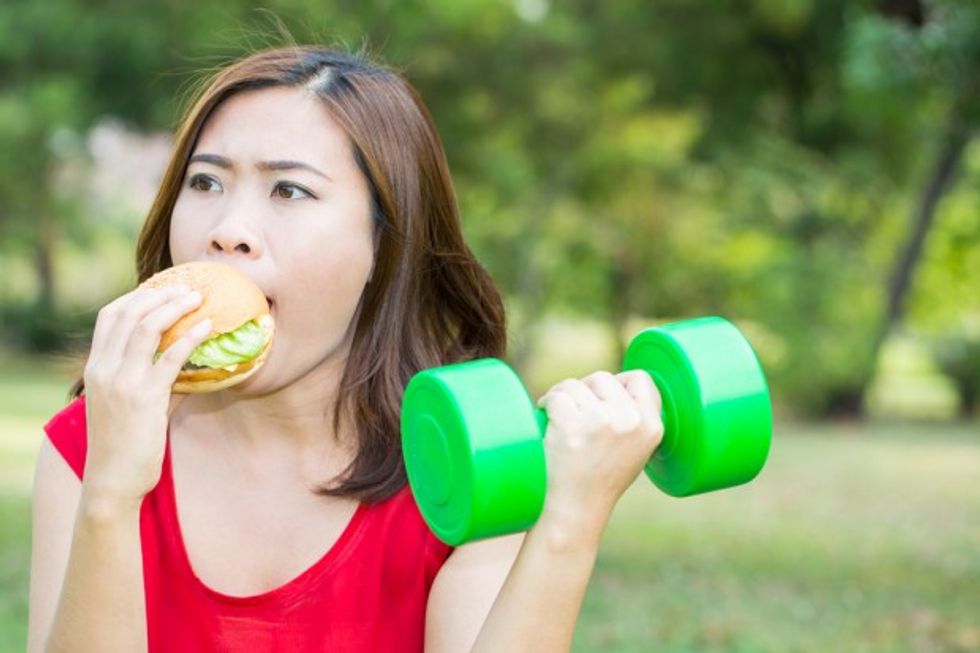 Photo credit: Shutterstock
Researchers evaluated the effects of isoenergetic sport supplements compared to fast food on the body's glycogen recovery and exercise performance. According to the study published in the March issue of the International Journal of Sport Nutrition and Exercise Metabolism, 11 male athletes participated in two experiments where they worked out for 90-minutes and had a four-hour recovery period. During this recovery, they were given the same amount of carbohydrates, fats and protein, just in different forms. The nutrients were either in the form of sport supplements or fast food.
The same experiment was conducted a week later with the athletes receiving the other food group.
Muscle biopsies and blood samples were taken throughout the recovery period and analyzed.
Overall, the researchers found that glycogen recovery was the same regardless of the diet, and they saw no difference in blood glucose or insulin response either.
"These data indicate that short-term food options to initiate glycogen resynthesis can include dietary options not typically marketed as sports nutrition products such as fast-food menu items," the study authors wrote.
Michael Cramer, a graduate student at the University of Montana, explained further in his thesis paper that "food sources that are marketed differently have similar potential for providing basic recovery needs of the muscle and may offer a convenient and economical approach to glycogen recovery under some circumstances."
(H/T: Real Clear Science via Reddit)
—
Front page image via Shutterstock.