As I crossed the open-door threshold at CrossFit Isorropia in Carrollton, Texas, I wasn't quite sure what to think. The gym — or "box," a term I would later learn — looked unlike any of the gyms I had frequented over the last decade.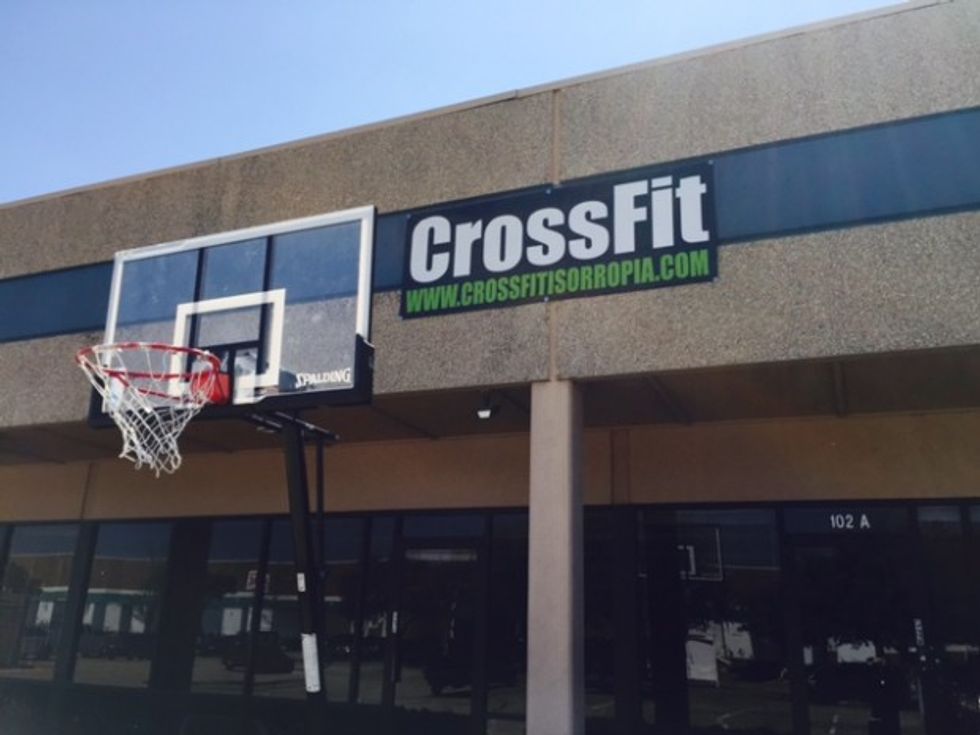 (Credit: TheBlaze)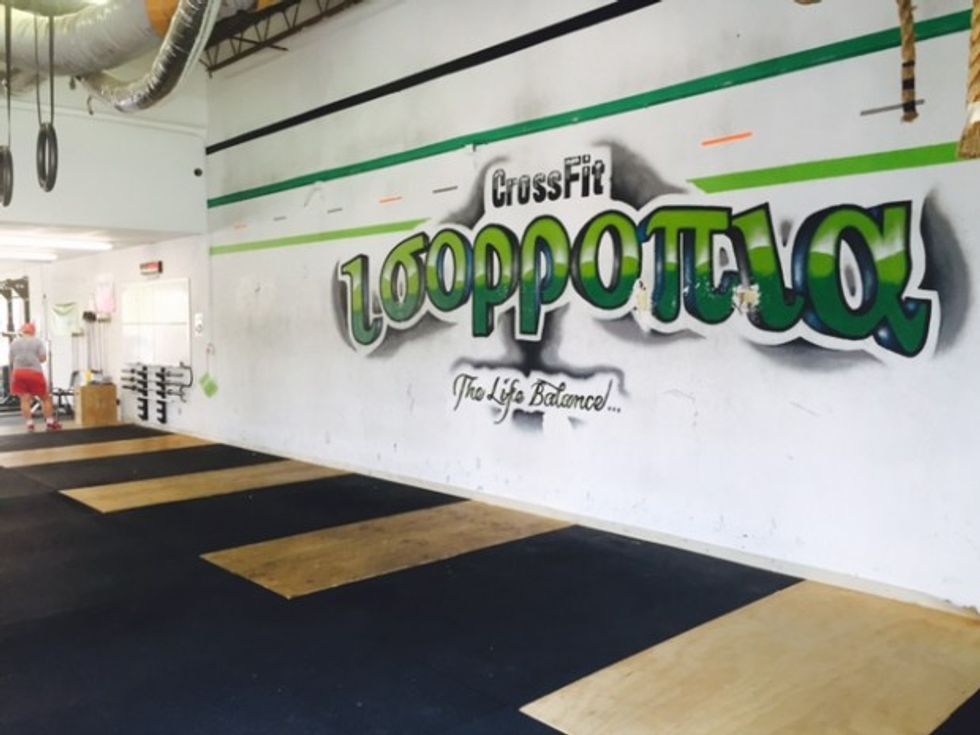 Photo: TheBlaze
Where were the bench presses? Where were the free weights for bicep curls? No treadmill even?
Though I had never tried CrossFit training, I entered my first workout with Drew Denny, owner of CrossFit Isorropia, with silent confidence, almost wanting to disprove everyone who had warned me how challenging CrossFit can be.
The workout was simple enough:
• 500 meter row

• 40 squats

• 30 sit-ups

• 20 push-ups

• 10 pull-ups

(for time)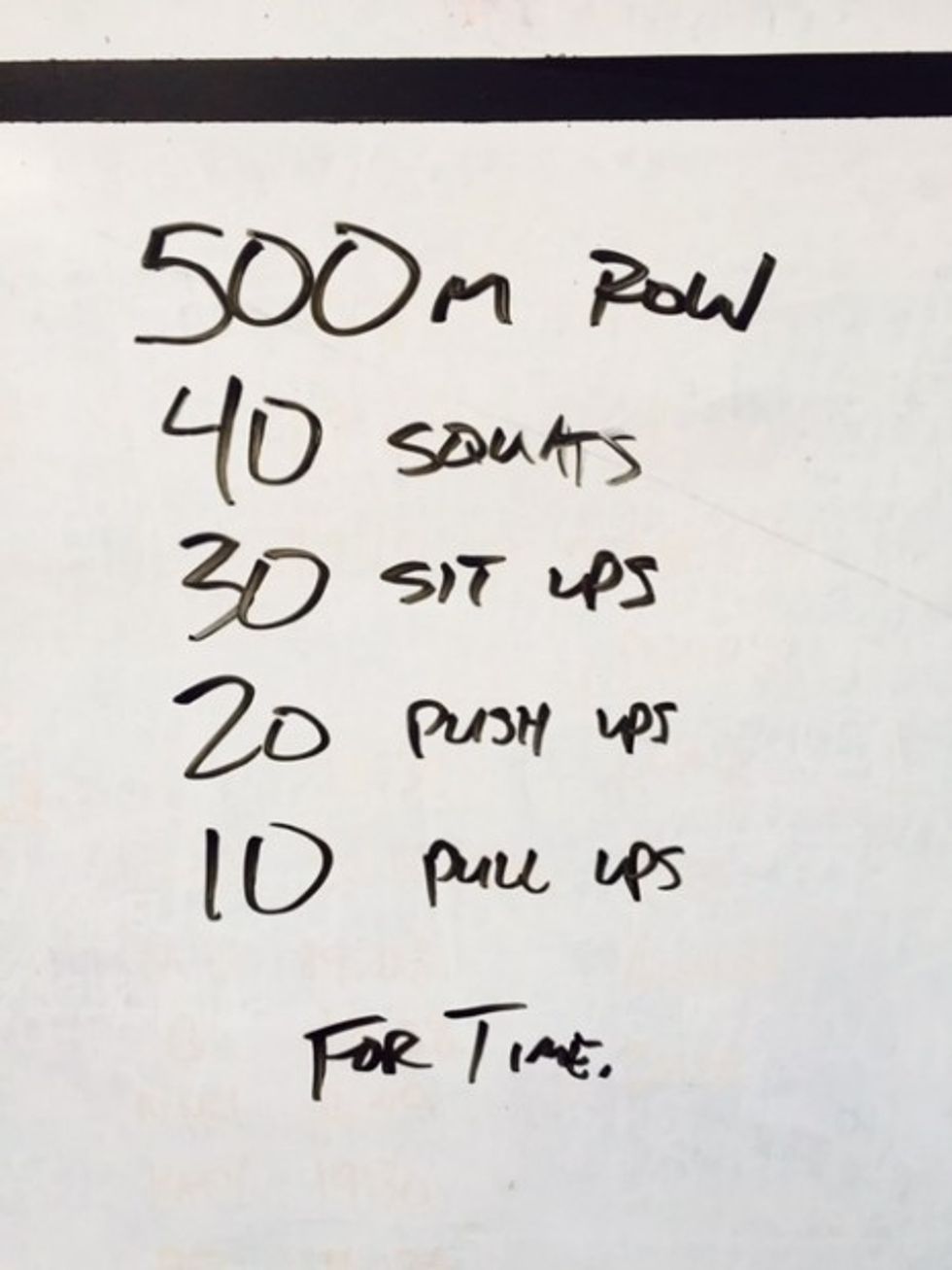 (Credit: TheBlaze)
After going over the workout and completing warm-ups, I have to admit, I was somewhat disappointed.
Don't get me wrong, Denny was a phenomenal motivator and he clearly knew what he was doing — but I felt like the workout was going to be far too easy. After all, I knew I could do 20 push-ups and 10 pull-ups in my sleep.
It would be my ego that would ultimately do me in.
The Workout
The workout was "for time," meaning I would be tasked with completing all of the exercises as fast as I possibly could. Denny set a goal of under 8 minutes for me.
I went into the workout like a bat out of hell, going nearly 100 percent on the 500m row in an attempt to impress Denny and prove that I was "in shape."
I'd pay for it later.
When it was time for 40 squats, my arms, back and even glutes were on fire. My first squat attempt was an immediate "no rep" because I had been getting away with doing very shallow squats my entire life. The squats Denny demanded required getting my butt almost all the way to the ground. By rep 40, my legs felt like I had dipped them in kerosene and lit a match with my toes.
I breezed through the 30 sit-ups, though I definitely slowed my pace to gather myself after going at nearly 100 percent through the first two exercises.
I moved on to push-ups, which I was actually excited to get to. It was at least something familiar — until it wasn't. These were "hand-release push-ups," and I'd learn quickly that 20 was plenty. I ended up doing some extra after Denny slapped me with a few "no reps" for not fully locking out my arms.
By the time I got to the pull-up bar, my heart rate was definitely up there, the sweat was flowing and I was trying to figure out how I could be so tired after only 6 minutes or so. But I was making good time, so I powered through — mind over matter and all.
I was so wiped after the first five pull-ups that I practically had to finish one rep at a time to get to 10. I also had to suffer through two more "no reps" in the final stretch when I failed to get my chin over the bar. (Keep in mind, knocking out four rounds of 12-15 pull-ups is pretty much routine for me.)
"Time!" Denny shouted after rep 10.
I was finally done.
I looked at the clock: 7:48.
I hit my target time. But it came at a price.
That's when I learned another major CrossFit lesson: chugging 12 ounces of a pre-workout drink minutes before "metabolic conditioning" is pretty much one of the dumbest things you can do.
So, after about 20 minutes of, as Denny put it, trying to "get my life together," I met "Pukie" for the very first time. As I understand it, many CrossFitters consider this a right of passage or a moment to remember. It wasn't pleasant.
Luckily for you, I didn't get that part on video.
What just happened?
After my brief meeting with Pukie, I sat on the concrete steps outside CrossFit Isorropia trying to figure out what had just happened. In less than 8 minutes, I was more exhausted than I would be after an hour in the "traditional" weight room, for lack of a better word.
"Am I not as fit as I thought I was?" I asked myself.
Denny would later tell me that doing continuous, high-intensity exercises is an entirely different type of fitness than the traditional three set, 10 rep model used in many gyms. I believe him.
It was this seriously humbling experience that led me to return for my first full CrossFit session — the very next day.
My decision to try CrossFit was initially just to get a quick story out of it, maybe some video to post to entertain some Blaze readers who happen to also be into CrossFit. Today, I'm an official member of CrossFit Isorropia.
I don't know if I'll want to stick with it forever or if it's the right fitness training for me, but if there's one thing I learned, it's that I've never been pushed as hard, both mentally and physically, than I have been in my first week of CrossFit.
So, I'm going to give it a 90-day trial, give it everything I've got and check my ego at the door. What happens after that is anyone's guess.
---