Iranian President Hassan Rouhani on Friday claimed a major victory in his negotiations with the U.S. and other world powers, by noting that Iran will still be able to enrich uranium on its own soil under the nuclear agreement announced this week.
"One promise was that the centrifuges have to spin, and at the same time, people's life should go on smoothly," Rouhani said through an interpreter in an address to his country Friday.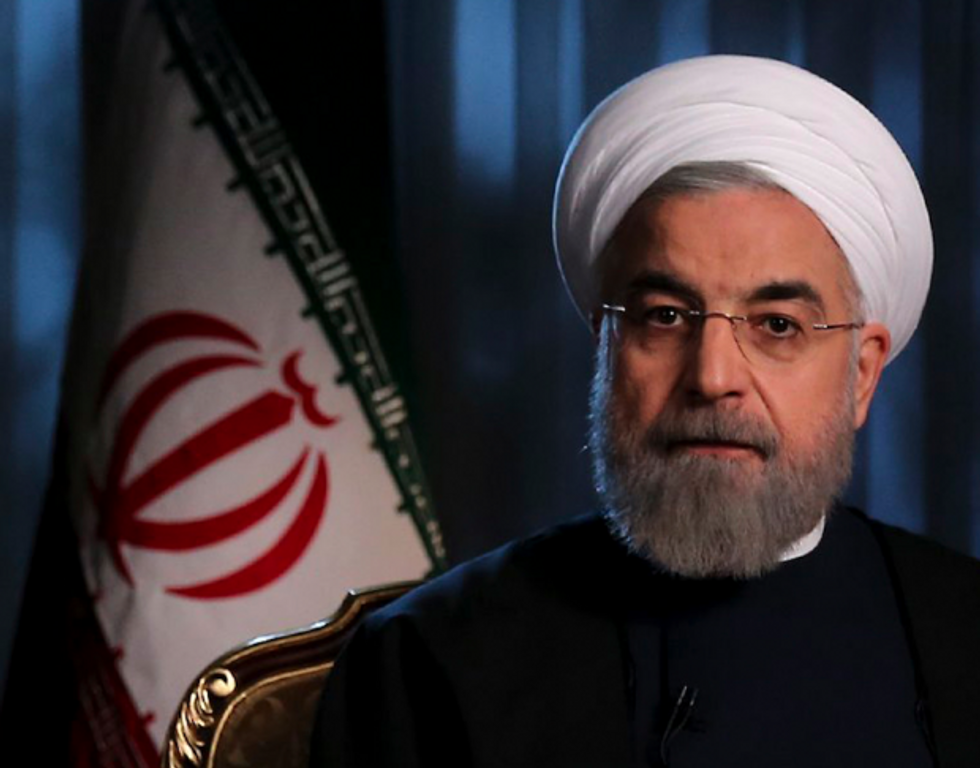 Iranian President Hassan Rouhani claimed a victory for his country Friday, in a nuclear agreement that will allow thousands of Iranian centrifuges to keep spinning. Image: AP
"The [P]5+1 one has accepted enrichment by Iran on its soil," he added. "What they said 'til yesterday in the past, in the past days, they said that enrichment is a threat for the region. But today they have all accepted that enrichment on the Iranian soil is not a threat."
Many Republicans have already said they can't support the agreement because it would allow Iran to maintain more than 6,000 centrifuges running, which they say is too big a concession given the work Iran might still be able to do.
Rouhani also specifically cited the underground facility at Fordo, a significant point of contention in the negotiations. He said the deal doesn't close that facility, and said it will be open "forever."
"Fordo will remain open forever, and in Fordo, there will be more than 1,000 centrifuges installed," he said.
According to a fact sheet on the agreement released by the White House, Fordo will be converted to a research and development center, and no uranium could be enriched there for "at least 15 years." But that fact sheet seems to be a middle ground in terms of what the deal might mean for Fordo, as Rouhani says it will be "open forever," and Secretary of State John Kerry seemed to imply enrichment would never happen there again.
"We have agreed that the facility at Fordo will halt all uranium enrichment, period," he said Wednesday. "All uranium enrichment, and in fact, there will not even be any fissile material present at the site, and no enrichment R&D."
Rouhani said global sanctions did not force Iran to negotiate the agreement, and instead said Iran is looking to reach out to the world. "This will in fact open a new chapter in cooperation with the world," he said, adding that Iran is not looking to cheat its negotiating partners.
"Whatever promise we have offered to the global community, we will fulfill our promises, and we are not after deception, we are not after hypocrisy," he said. "If we have given any promise, such a promise will be, within the framework of our national interests, we will fulfill all the promises, provided that the other party would also fulfill its promises."
But he did note that if the U.S. or other countries veered away from the agreement, Iran will "also be able to choose other options."