A "miracle dog" once assumed to be dead is alive.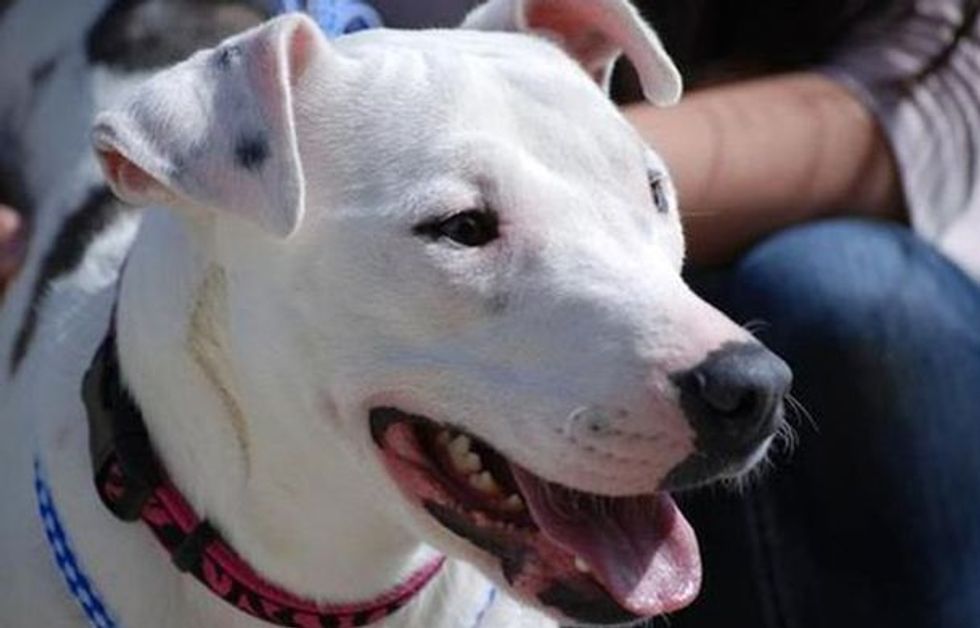 Image source: Washington State University via KIRO-TV
After 1-year-old Theia was hit by car, someone apparently attempted a "mercy killing" by striking the dog on the head with some kind of blunt object and leaving her in a ditch, KIRO-TV reported.
But four days later, Theia showed at a farm in Moses Lake, Washington, limping and covered in dirt. In addition to having trouble breathing, the dog had suffered a dislocated jaw, leg injuries, a caved-in sinus cavity and a swollen mouth and throat.
Moses Lake resident Sara Mellado took her in, and she and a friend drove Theia to Washington State University's veterinary teaching hospital for treatment. But coming up with all the money for surgery wasn't going to be easy.
The hospital donated $700 to help cover the cost, but that was still well below the amount they needed. So Mellado set up a GoFundMe crowdsourcing page at the end of February to get others donate to the cause — and the money started pouring in.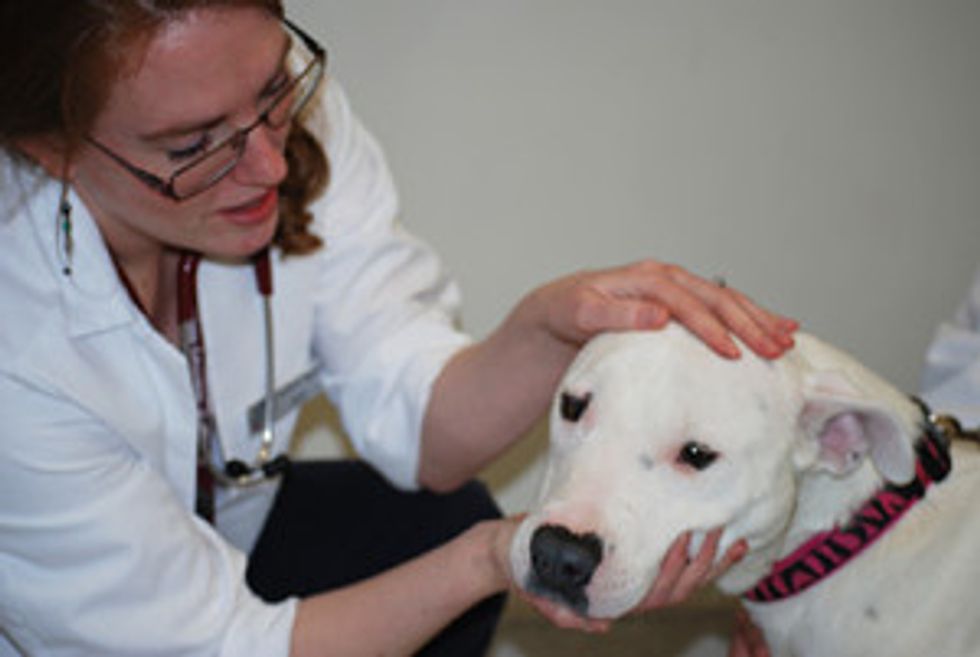 Image source: Washington State University via KIRO-TV
Mellado was seeking $10,000, but has received more than $22,000 in donations. She said she plans to make sure Theia gets placed with a good family so that none of this will ever happen again.
"Considering everything that she's been through, she's incredibly gentle and loving," Mellado said. "She's a true miracle dog and she deserves a good life."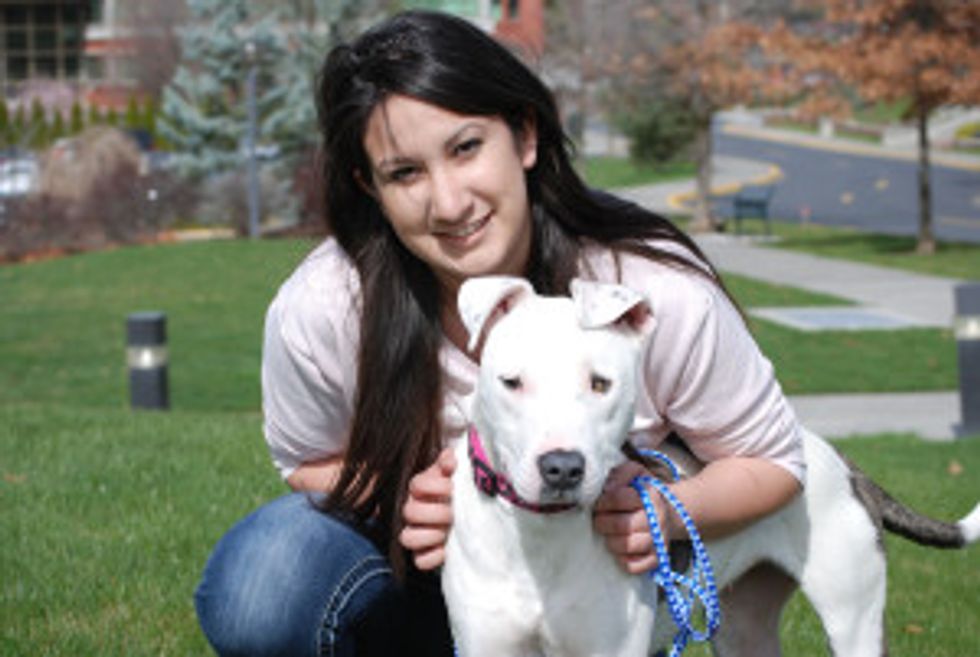 Image source: Washington State University via KIRO-TV
(H/T: KIRO-TV)
–
Follow Jon Street (@JonStreet) on Twitter