Ready for an illusion that could tell you if you need to schedule an appointment with your optometrist?
In its latest video on YouTube, ASAP Science posts a popular photo of Albert Einstein that is blurred around the edges. If you're sitting a normal distance from your computer and have decent eyesight, you'll see the famed physicist. If not though, you might see another famous person instead.
"This is amazing Cool," the YouTube user Elie Oops wrote in the comments.
Watch ASAP Science's video to see who it is — and test your eyesight in the process:
If you have good eyesight (or are already wearing your corrective lenses for the day) and only see Einstein, try backing up or squinting to bring the image out of focus and see if you can then spot Marilyn Monroe.
ASAP Science went into explaining why you are more likely to see Monroe if the image is smaller or farther away because "your eyes only pick up the broader strokes." The closer you get reveals finer details in the photo of Einstein.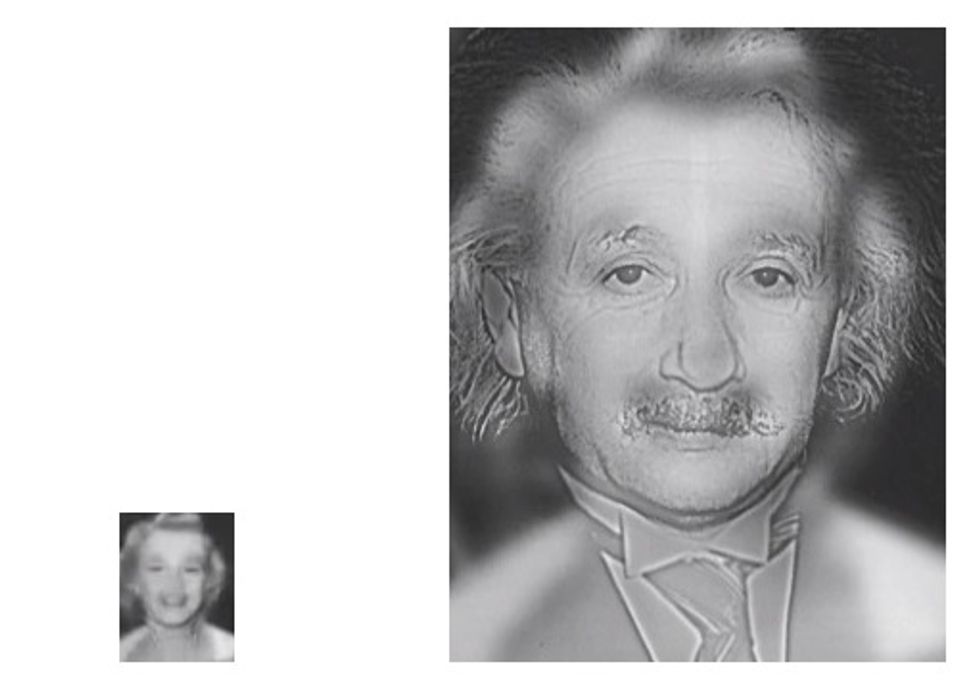 See how when the image is smaller it looks like Monroe vs. Einstein when larger and more detailed? (Image source: YouTube)
"We promise, we haven't changed anything digitally," ASAP Science's host said.
It's not the first time we've seen the Marilyn-Einstein similarities in an illusion. Last year, one using these same images was named one of the most mind-bending optical illusions of the 2014.
According to MIT, Dr. Aude Oliva created the hybrid image in 2007 for New Scientist magazine.
(H/T: Daily Mail)