His comment about a pop star's weight didn't go over very well.
Now he's apologizing.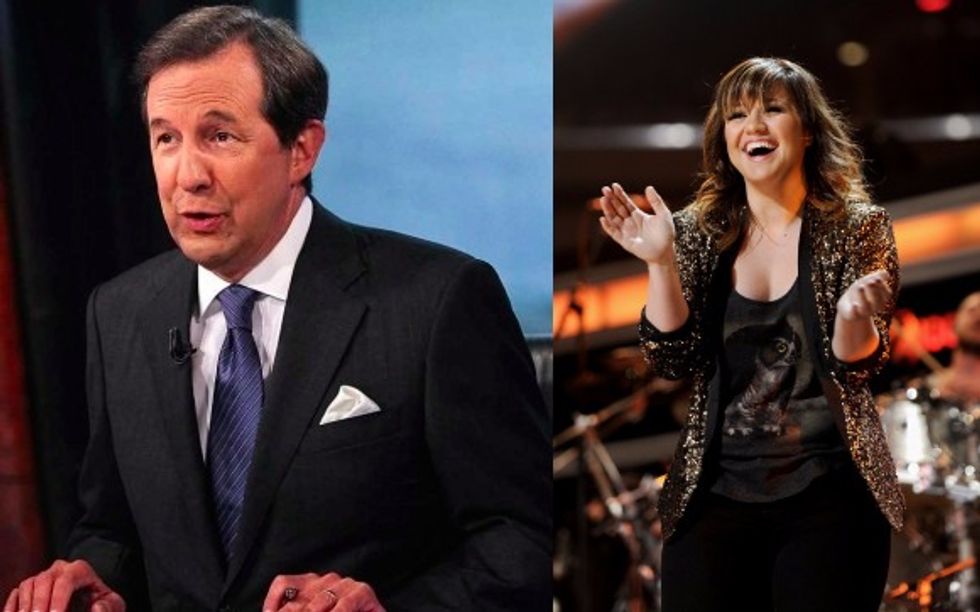 Chris Wallace, left, and Kelly Clarkson. (Images via AP and Getty Images)
"Fox New Sunday" host Chris Wallace participated in a jab at singer Kelly Clarkson's weight in a Friday interview with conservative radio host Mike Gallagher.
"Have you seen Kelly Clarkson? You know the singer, Kelly Clarkson?" Gallagher asked Wallace. "Holy cow, did she blow up."
"She has a nice voice," Wallace eventually responded, before saying, "She could stay off the deep dish pizza for a little while."
On Sunday, Wallace officially said he was sorry for the quip.
"I sincerely apologize to Kelly Clarkson for my offensive comment," Wallace said in a statement to Mediaite. "I admire her remarkable talent and that should have been the focus of any discussion about her."
Wallace's apology came after he was blasted by Fox News colleague Greta Van Susteren for his "obnoxious" comment.
—
Follow Zach Noble (@thezachnoble) on Twitter