Residents in Bakersfield, California, have seen an unidentified blue light in the night sky on the same day for two months in a row now.
According to KERO-TV, the light appeared on Feb. 14 and March 14, but no one knows officially what's causing it.
Jeff Castruita told the news station he watched it for about 10 minutes.
"[It was] just doing weird stuff. It would turn on and off and it would disappear," he said, according to KERO.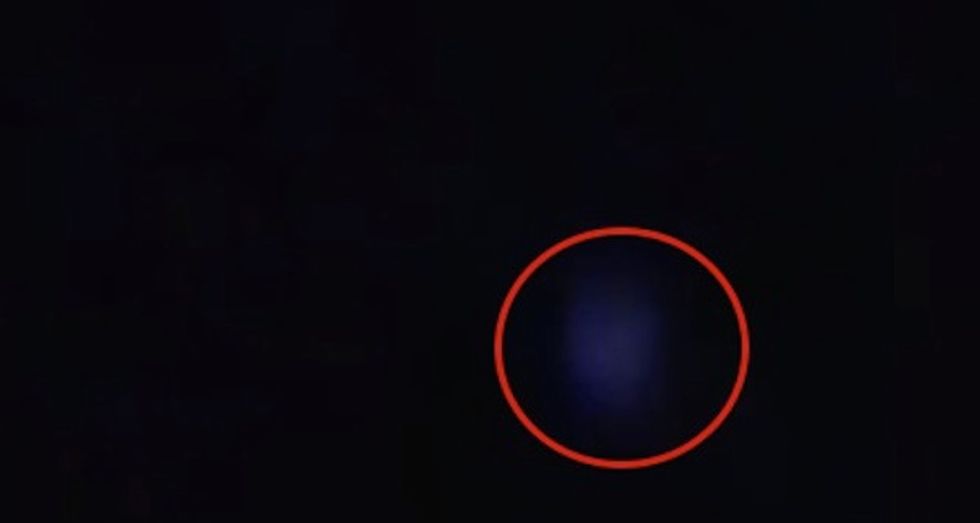 The blue light is faint in the footage provided to KERO-TV, but if you look closely, you can see it moving in the report. (Image source: KERO-TV)
KERO reached out to the Kern County Sheriff's Department and Edwards Air Force Base about the light and was told by both that no reports were received.
"I'm not aware of any calls that we've received regarding any blue lights, or strange lights in that area," Senior Deputy Victor Keesey told KERO.Very seldom, if ever, have I seen anything like it. However, we are in the age of drones now, obviously we have military drones, but we have civilian drones now and drones for purchase, so that is a possibility."
But residents who saw it don't think it was a drone.
"It wasn't a regular airplane or a drone, it was much bigger than what a drone would be, especially at that distance," Ricardo Pantoja said.
Randy Gabriel added that he saw it flying in an up and down.
"I've never seen anything like it," he told the news station.
Watch this report to see footage of the blue light (Note: you have to look closely to see it in the video because the blue light is not well contrasted in the dark sky):