It's called the "Globe of Death," and it nearly lived up to its morbid name.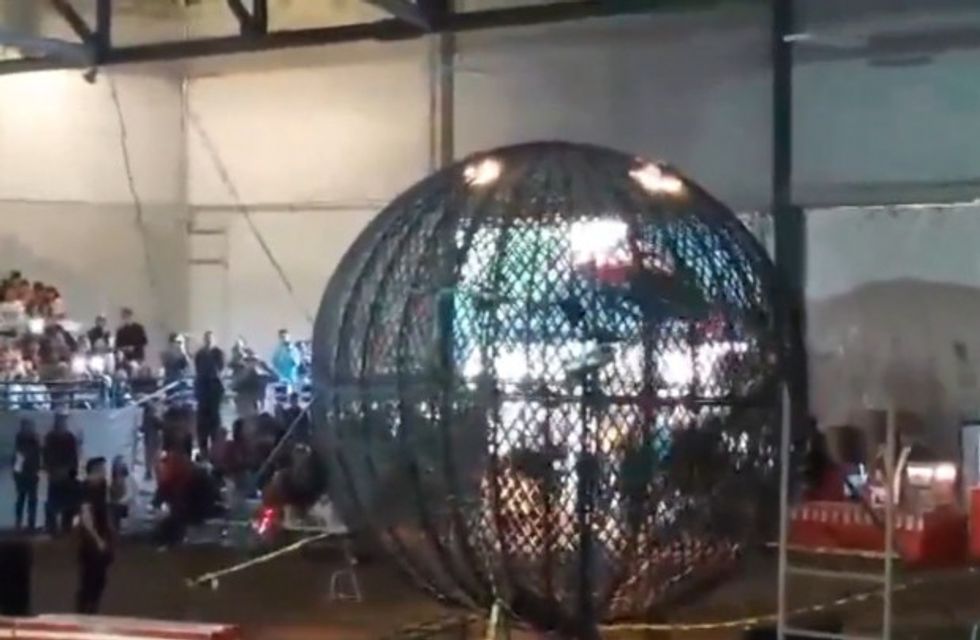 Image via KING-TV
Two performers were injured after three motorcyclists collided inside the giant steel sphere on Saturday afternoon in Puyallup, Washington, KING-TV reported.
The "Globe of Death" performance was part of the Jordan World Circus.
Video from the circus shows the three cyclists zipping around inside the cage before one slips and all three wind up in a mangled heap at the bottom of the cage.
The incident shocked the audience — see the video below:
KING reported that one rider's wrist was injured and another fractured his leg, while the third motorcyclist escaped the crash unharmed.
—
Follow Zach Noble (@thezachnoble) on Twitter