If you've wanted to try 3D printing but haven't been able to justify the costs associated with it, you could soon be in luck.
Researchers at the California Institute of Technology have developed a chip that can scan objects similar to the way in which a large, expensive 3D scanner does. The difference is that this "scanner" just so happens to be small enough to fit inside of your smartphone, The Verge reported.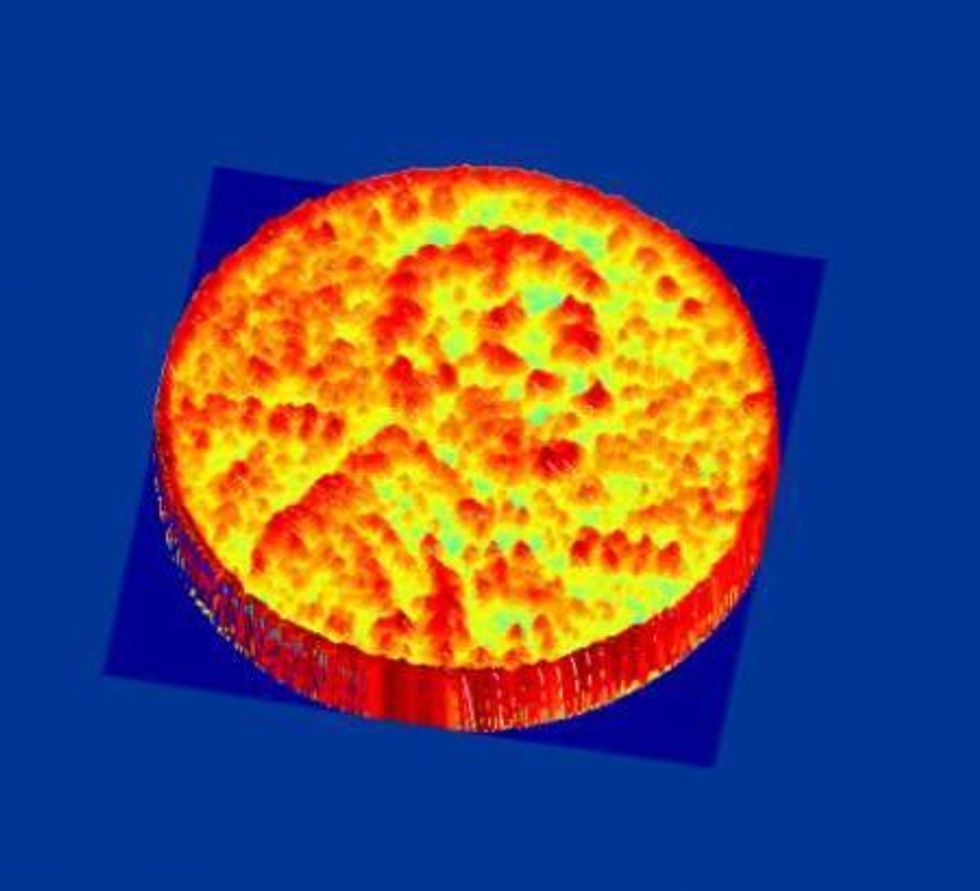 A 3D scan of the front of a penny as produced by the new nanophotonic coherent imager, developed by researchers at the California Institute of Technology (Image source: California Institute of Technology via Information Week)
The chip is called the "nanophotonic coherent imager" and it harnesses the advanced capabilities of the same light detection technology that's used to develop self-guided missile systems and self-driving cars. The chip itself contains a series of pixels that it uses to determine the height, width and depths of objects based on the phase, frequency and intensity of light waves reflected off them.
Together, these individual data images help form a comprehensive overview of the object that can then be used for a full 3D print of that item.
But don't expect to be able to to go out right away and buy it. The imager currently has only 16 pixels, which is barely enough to scan the smallest of objects. However, researchers said the chip could be upgraded to consist of more pixels that could allow it to scan larger objects while maintaing the same degree of accuracy, according to The Verge.
Researchers said the chip they have already developed is capable of producing 3D scans that come within only a few millionths of a meter from the original object.
Ali Hajimiri, a CIT professor and one of the chip's developers, said more pixels would eliminate the need for mechanical movements inside of the imager and result in them costing less. Hajimiri further said installing them in smartphones would enable "thousands of new uses," thanks to their small size and high quality," Information Week reported.
(H/T: TheVerge)
–
Follow Jon Street (@JonStreet) on Twitter